💡
"Arise, awake, and stop not until the goal is reached." - Swami Vivekananda
Hello Readers!
Habits are something people often talk about. Habits are essential for our daily life. We can become the person we want to be with the proper habits. I have a habit of binge-watching; this makes me want to procrastinate on the real work that is important to me. Now, this is bad; this is the reason I avoid watching Series altogether. I have been watching Suits since yesterday, and I learned a lot of lessons that will be helpful for one per cent progress in my life.
I have read "The Power of Habits" by Charles Duhigg; the guy told us how habits work and how we make them work for ourselves. The trivia of the two habits, good or bad. Atomic Habits by James Clear says that the title 'Seven Habits of Highly Effective People is attractive to us because we seek approval, respect and gain from society. We, as Humans, are social creatures wanting to live in a society.
The answers to our questions can be obtained from other people. Although this does not mean you start looking at people for advice every single chance you get.
Why should you read this article?
It is not a reality that successful people would have the best habits out there. Most of the successful people you meet are full of ego. The real people who are successful have money, respect and fame. You might not have heard about that these people. It is a big world, and people have different ideals and philosophies but still, we are the same humans. Although that's true, it doesn't mean what has worked with it is going to work with you.  
I'm not sure how many of these habits you'll adopt after reading this because I don't even have any right now. I'm still trying to work on those. I wanted to share these seven behaviours since helping others or studying their lifestyle teaches you much about yourself. But remember to have trust in whatever you're doing. It is crucial to know where you are by looking around, but remember to be grateful for where you are today.
Ratan Tata Sir-Keeping  Your Word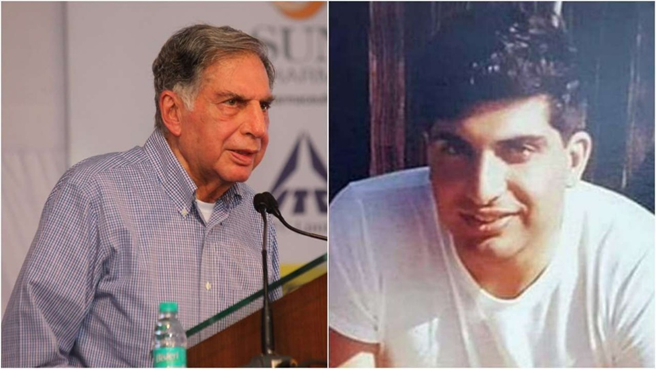 Ratan Naval Tata is an Indian industrialist and a former chairman of Tata Sons. He was the chairman of Tata Group and a recipient of two civilian awards of India, the Padma Vibhusan, the second highest civilian honour, and the Padma Bhushan, the third highest civilian honour.
💡
This man has never gone down on his word. Whenever he says something, he commits to it. Many of the time we give false commitments to people and then forget to follow them. I am not like Ratan Tata sir honestly, but I am trying that 90% of the time I keep my word if I say so. Respect in the market is something that if it is lost, is extremely hard to regain.
These are some subtle habits that give you an incredible amount of confidence and boost your relationships, career, and your mental health. Ratan Tata sir is known for keeping his word. He has not been married since just because he vowed to marry a girl in his late twenties. Now that is incredible how many people have this kind of attitude. Bhishma in Mahabharata made this kind of vow many centuries ago.
If you said it, you said it once; now keep that statement accurate. Therefore, it is very important to know where you are right now, along with what your capabilities are as a person. You cannot say yes to everything. You should know what you can do. And if you told it, stick to your word.
💡
Take the stones people to throw at you. And use them to build a monument. - Ratan Tata
David Goggins—Mental Toughness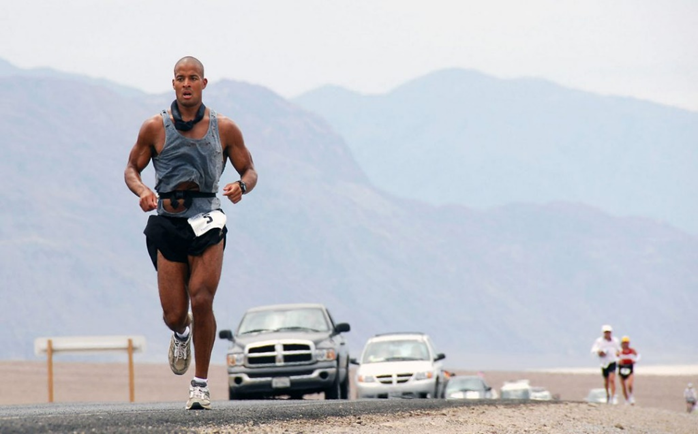 David Goggins is a retired Navy SEAL and is the only member of the U.S. Armed Forces to complete SEAL training. An accomplished endurance athlete, Goggins has completed over sixty ultra-marathons, triathlons, and ultra-triathlons, setting new course records, and regularly placing in the top five. He once held the Guinness World Record for pull-ups completing 4,030 in 17 hours, and he is a sought-after public speaker.
Having grown up bullied and abused physically and mentally by the time he graduated from high school, he was depressed and weak, but instead, he now inspires the world by changing the core of the person he was. He is also the author of the book "Can't Hurt Me", a title that literally is inspired by an indestructible mindset.
In his book, he has a concept of the 'governor in our minds' where he talks about how our mind has this survival mechanism, and because he, referring to the governor, sets limits for ourselves, we do not want to go beyond our limits even though we are working for the exact opposite. Our minds want to stay away from the uncomfortable; something that sucks is not for us.
Because of this messed up survival mechanism we get a habit of avoiding answers that are valuable to us. We avoid uncomfortable conversations, exercises, routines, and even food. But the problem with this is we will never get mentally and physically strong after doing this.
We hate our parent's advice, or, most appropriately, their scolding's because some part of our mind knows they are right. Once we start making decisions that make our muscles stretch and our minds stressed, we will begin doing processes that we have been avoiding our whole life. Make uncomfortable your next comfortable.
He creates his alter-ego Goggins where he is okay with being uncomfortable being the person he is. We say to ourselves nothing is wrong with us, but what we are doing is not acknowledging the type of person we are. There are things bad with us. That's why things aren't better with us.
The world's tolerance level has gone so much lower nowadays because people want happiness, to have good easy lifestyles where they are not challenged, but instead, to level up without the hard work.
Cal Newport—Embracing Boredom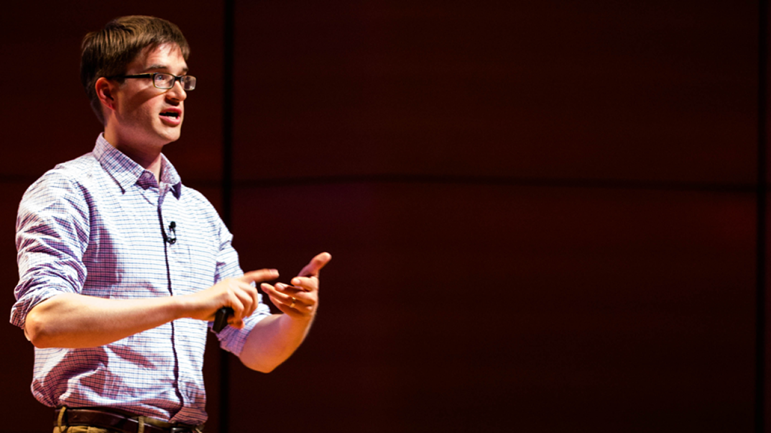 Cal Newport is a computer science professor at Georgetown University, having completed his PhD in Electrical Engineering and Computer Science at MIT, bestselling author of seven books, have published 60 peer-reviewed papers that have been cited more than 3,500 times. Despite doing all these things, he does not have a social media account.
He compares social media apps like Snapchat, Instagram and Facebook to cigarettes most of us despise and look down upon. In the distant future, we will do the same with these apps. Social Media is meant to make us socialise more easily but instead, we are gauging our eyeballs on our smartphones for long hours simply because we are obsessed with the number of likes on our posts.
While reading his book "Deep Work", I was fascinated with the concept of boredom, due to which spending the initial hours in vain was easy for me. When that feeling was gone, I realised how intense and painful it is for anyone; it is impossible for me to move on with my life without checking my phone every hour.
The overwhelmingness around us has made us neglect everything that is important to us. Deep Work is a skill that Cal talks about in his book in which a human mind can achieve a fully focused state that is converged on a task. Cal says that our output result from a job is equivalent to two factors- one intensity and the of hours you put in. If you can increase your power of work, your number of work hours automatically decreases.
Our focus is like a glass of water. The more we try to use its tasks, the more it depletes. We are in the habit of always doing highly dopamine-releasing activities, not wasting a single minute on anything. We think that checking our phones, again and again, is going to lend us an opportunity for the future.
When was the last time you did nothing at all?
The focus needs to be replenished like the glass of water, and if we keep sipping away little by little, we will be left with an empty glass, that is, a mind that you will be forced to do the work. Finding traditional solutions to modern problems or engaging in unexciting and monotonous tasks instead of switching from one electronic to another will reserve your energy for the more significant tasks that you have always wanted to work towards.
Tim Ferris – Learning from Other People and Journaling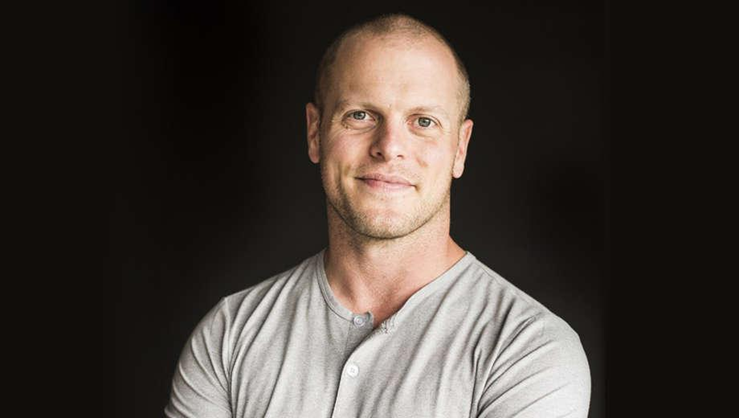 Timothy Ferris has been listed as one of Fast Company's "Most Innovative Business people" and one of Fortune's "40 under 40." He is an early-stage technology investor/advisor (Uber, Facebook, Shopify, Duolingo, Alibaba, and 50+ others) and the author of five #1 New York Times and Wall Street Journal bestsellers.
What I have realised after writing and reading for a time now is that nothing in the world is original; it is not that someone cannot come up with an idea or ideology or thoughts of their own. But most of the time, if you have thoughts or conclude something, somebody has already done it before.
When you read a non-fiction book, you will know how similar some readers may be. It is not that the writer is copying the content, but every person has a way of saying things differently. Every person collects information and passes it on differently.
This person is a master in extracting information or testing the human mind's capabilities. Whenever you read or listen to his work or podcasts, you may get from the person directly or something original as he will always say, "I learned this activity from this place or person…." but this is the reason why he is so powerful. The way he has so much control over the information is pleasure-giving.
I believe that following him on one of his social sites and reading his work gives you an edge in life.
If you read 'Tools of Titans by Tim Ferris, you will realise how the person has organised and expressed the information he received from the best of the best around the world. He has made journaling a weapon, which is why he is such a great writer.
He also has a  20-page book in his blog, "17 Questions that Changed My Life", which has the same writing style, but I believe is the result of his Journaling habit.
Ryan Holiday-Ego is the Enemy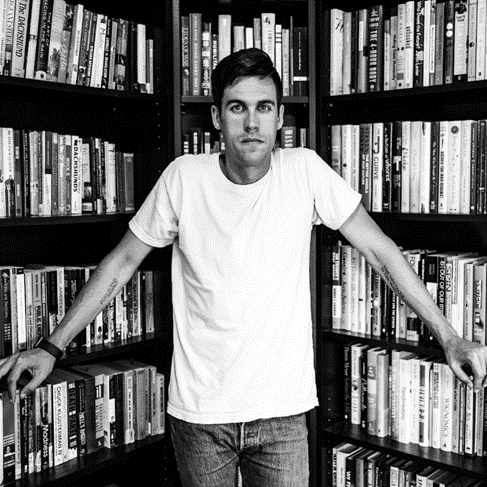 Ryan Holiday is an American author, modern Stoic, public-relations strategist, owner of the Painted Porch Bookshop and host of the podcast The Daily Stoic. Before becoming an author, he served as the former director of marketing and eventually an advisor for American Apparel. Holiday's debut in writing was in 2012 when he published Trust Me, I'm Lying. Holiday's notable works include his books on Stoic philosophy, such as The Obstacle Is The Way, Ego is the Enemy, Stillness is the Key, Courage is Calling, and Lives of the Stoics.
Whether you are failing, aspiring or successful, your ego can develop at any stage. This sounds weird.
I was confused when I first started reading the book by Ryan Holiday, I have always thought that over-confidence is ego, but it turns out that many of our problems in our life are because of ego. We want to feel happy, have all the privileged assets and be rewarded when accomplished. We blindside ourselves with comfort, conflict and credit in our life, all because of ego.
The cause of almost every problem in your life is ego. The author Ryan Holiday has analysed a lot of patterns in human life to ensure the roots of the ego are removed. Having accomplished an enormous set of what some might call 'protégé', he has done a tremendous job describing ego. On his right, he has embedded a tattoo of ego as the enemy to remind him of ego when thinking about all the things that have passed and the things that will come.
It is not a process that ego will be evaporated from your body after reading the book; you have to realise that many of the problems are not events but habits due to which they are in check. Identical to the ego, it is ingrained in our human personality that we don't even know it can take over.
Checking our egos from time to time will help us become more observant and eager to learn from everybody.
Sadhguru - Fasting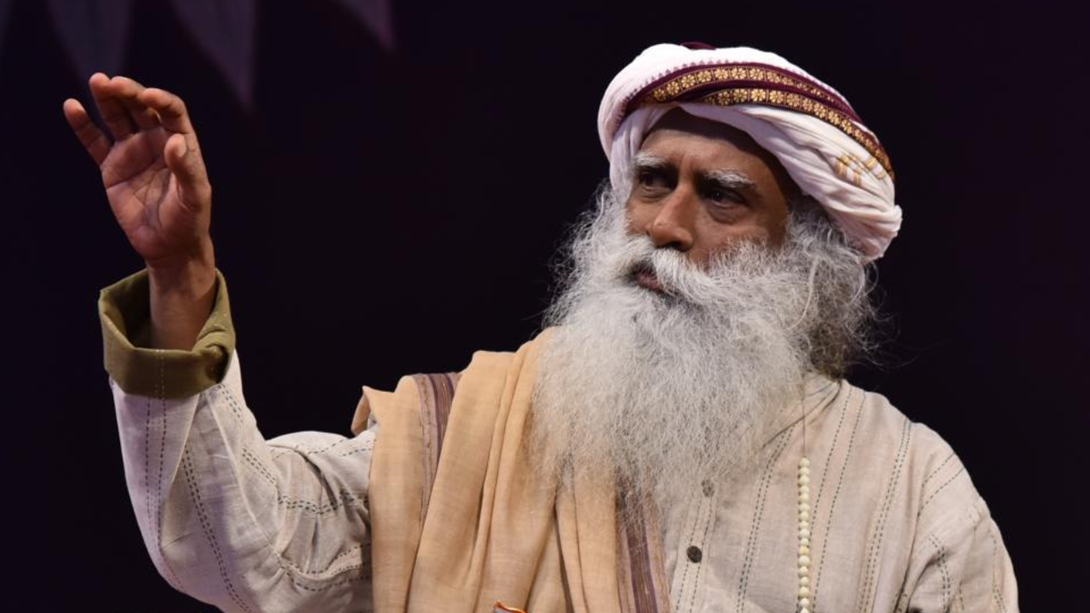 Jagadish "Jaggi" Vasudev, known by the honorific title Sadhguru, is an Indian yoga guru and proponent of spirituality. He has been teaching yoga in southern India since 1982. In 1992, he established the Isha Foundation near Coimbatore, which operates an ashram and yoga centre that carry out educational activities.
Vasudev is the author of several books like "Inner engineering" and a frequent speaker at international forums. In 2017, he received the Padma Vibhushan, India's second-highest civilian award, for his contributions to social welfare.
There are four dimensions to food- Ingestion, digestion, assimilation and excretion. Ingestionhappensg mostly the time because of the surplus food in the world. People want to eat and eat. Due to this excessive eating, we are giving appropriate time for the food to digest, assimilate and excrete. Even animals refuse to eat food on a particular day. This happens because they are aware of their body. What their body is asking for, they know.
As human beings, we are so overwhelmed with emotions of excitement, pleasure, lust, etc. because of this fogginess in our lives we don't focus on ourselves and our needs. Ingestion is a voluntary process unlike the other, but efficiency is involuntary. In most people, egestion is continuously happening in our body but the efficiency of other processes is decreasing.
We need to have control in a way that "I eat when I want to eat." You need to bring the conscious level of your body to your senses. This is why fasting is done. Fasting is not denying food and water, this doesn't seem right. It should be with some practices of gathering sunlight, air and water. In yogic sciences, 70 per cent of your energy comes from these three factors only.
Eating water and not drinking water is a form of fasting too. This is a necessary but dangerous practice if not done without proper understanding. 'Palahar,' also known as the fruit diet is a very significant practice if you don't know how to diet or if you can't thrive on water, lightly honey-laced water or a little bit of lemon and water.
Joe Rogan- Managing Obsession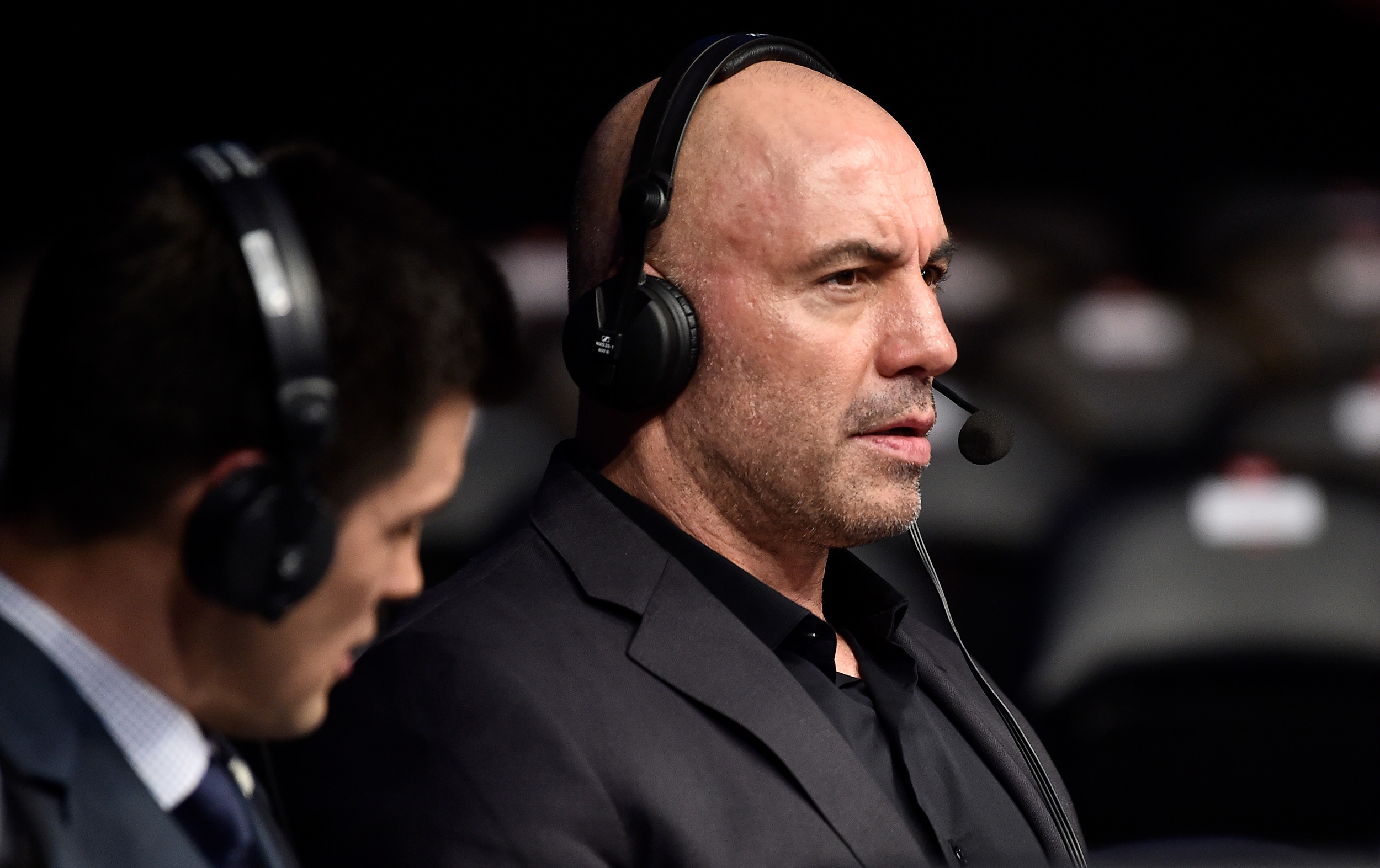 Joseph James Rogan is an American UFC colour commentator, podcaster, comedian, actor, and former television presenter. He hosts The Joe Rogan Experience, a podcast in which he discusses current events, comedy, politics, philosophy, science, and hobbies with various guests.
Joe Rogan has been in various fields, maybe kickboxing, taekwondo, and stand-up, and has been on TV shows, etc. He knows when it is the right time to quit a habit. We all have had bad habits, even now there is some inside of us, and maybe in the future, we will get some. Destroying traditions is just as crucial as creating patterns, and I admire Joe Rogan for a lot of things such as these.
Rogan participated in Little League Baseball and was interested in martial arts from the start. He has won the US Championship taekwondo tournament as a lightweight. He also considered taking part in Jiu Jitsu, but he was concerned about his obsession. At one point in his life, he started playing video games, he said, "I get obsessed with things, and I have to recognize what that is and these competitive things, these fascinating competitive things like video games" He used to get up late, miss out on deadlines, finish podcasts early, etc.
He had a lot of things at different points in his life, but also at the same time. It is a peculiar feeling and can get reignited if not identified.
I have this problem too; this is the reason, I as an individual,l try to avoid series, video games, and social media sites. Just like to cannot please every single person on the planet, there is no point in having mastery in every habit. When things are not in control it is better to quit.
Cutting down parts of you is a process of growth.
Also read:
The eleven most important productivity books to read in 2022.
Top 10 Free Websites for NCERT Solutions.
India's best UPSC institute for IAS preparation.
Share and subscribe to the blog by email.