You should begin with a well-planned step if you want to rank among the top competitors in the market. The best place to start is strategic management. As a manager, leader, or employee, you must make strategies every day for better growth. Strategy is the art of making choices and allows you to make better decisions in the long run.
Success is only attainable if you have the ability to strategically manage your hiring, technological requirements, marketing, and other tasks. There are a tonne of free online resources at your disposal that can assist you with strategic management, but nothing beats books for this purpose.
Some of the best books for strategic management and personal improvement have been gathered for your benefit. These books will assist you in gaining the crucial advantage you require in this cutthroat industry.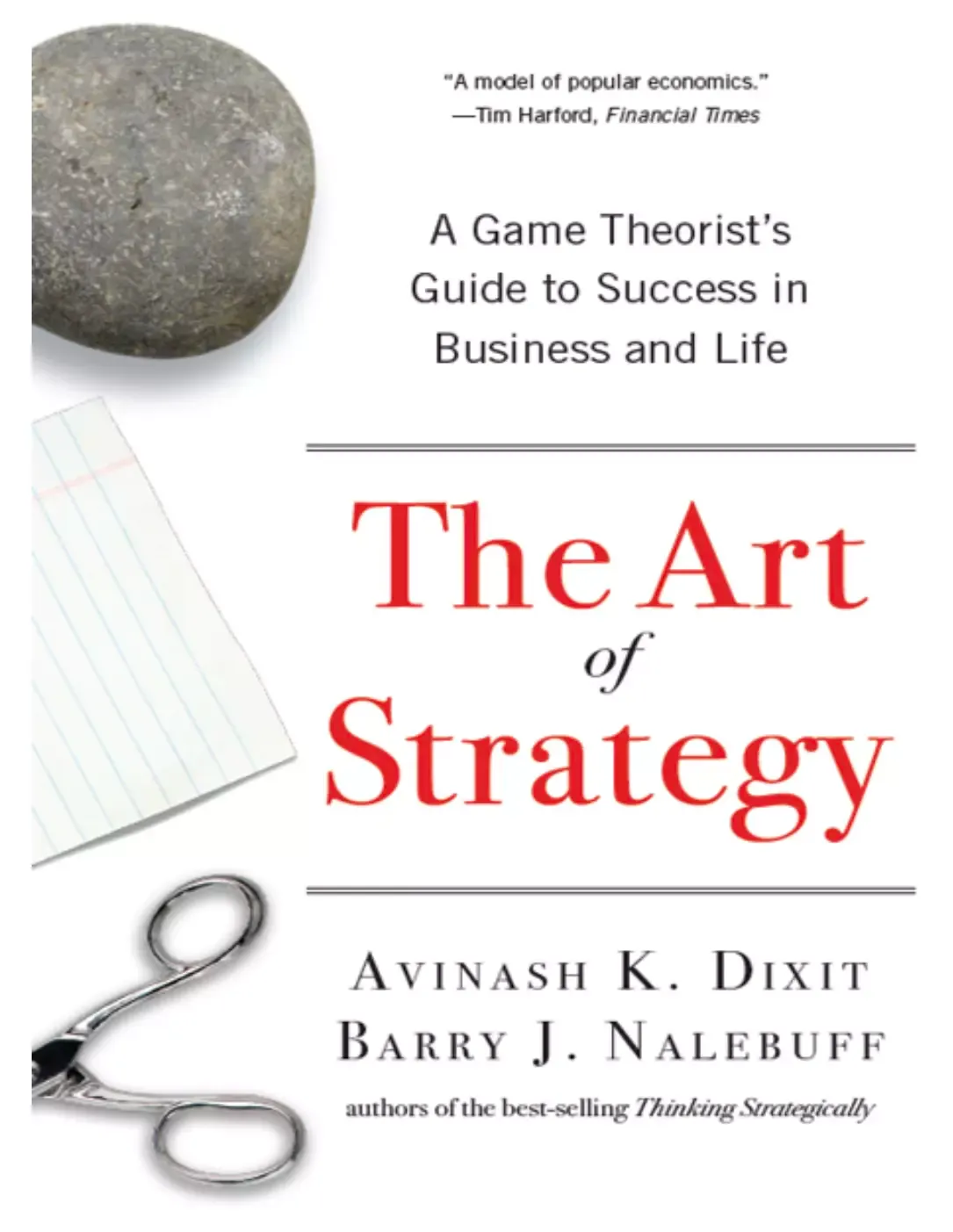 This book demonstrates to the readers how they can use game strategies to alter their lives. It is useful in all aspects of your life and equally useful for advancing your career.
The book's best feature is how well it is supported by numerous examples. This book has incredible value, even if you only manage to read the first 50 pages.
The central idea of this book is the foundational idea of decision-making ability in game theory. The way this book discusses game theory and strategy in detail is its best quality.
This book will be of great value to you if your line of work requires you to interact with people on a daily basis.
You should definitely pick up this book if you believe you need to learn more about this area of strategy and management because you are new to it.

Key takeaways of the book
If you want to read a book that is updated and well-designed, this is the book to choose. Many of the examples in this book will be relatable to you, and you will be able to apply most of the strategies to your personal and professional lives.
This book is a necessity for you if you want to outwork, outlearn, or outsmart your rivals.
This book explains how to think about your opponent as well as what to do and how to do it. Like the book informs you, if your adversary is aware of your next move, he will exploit you. With the aid of this hook, you can always maintain a sense of randomness while acting strategically.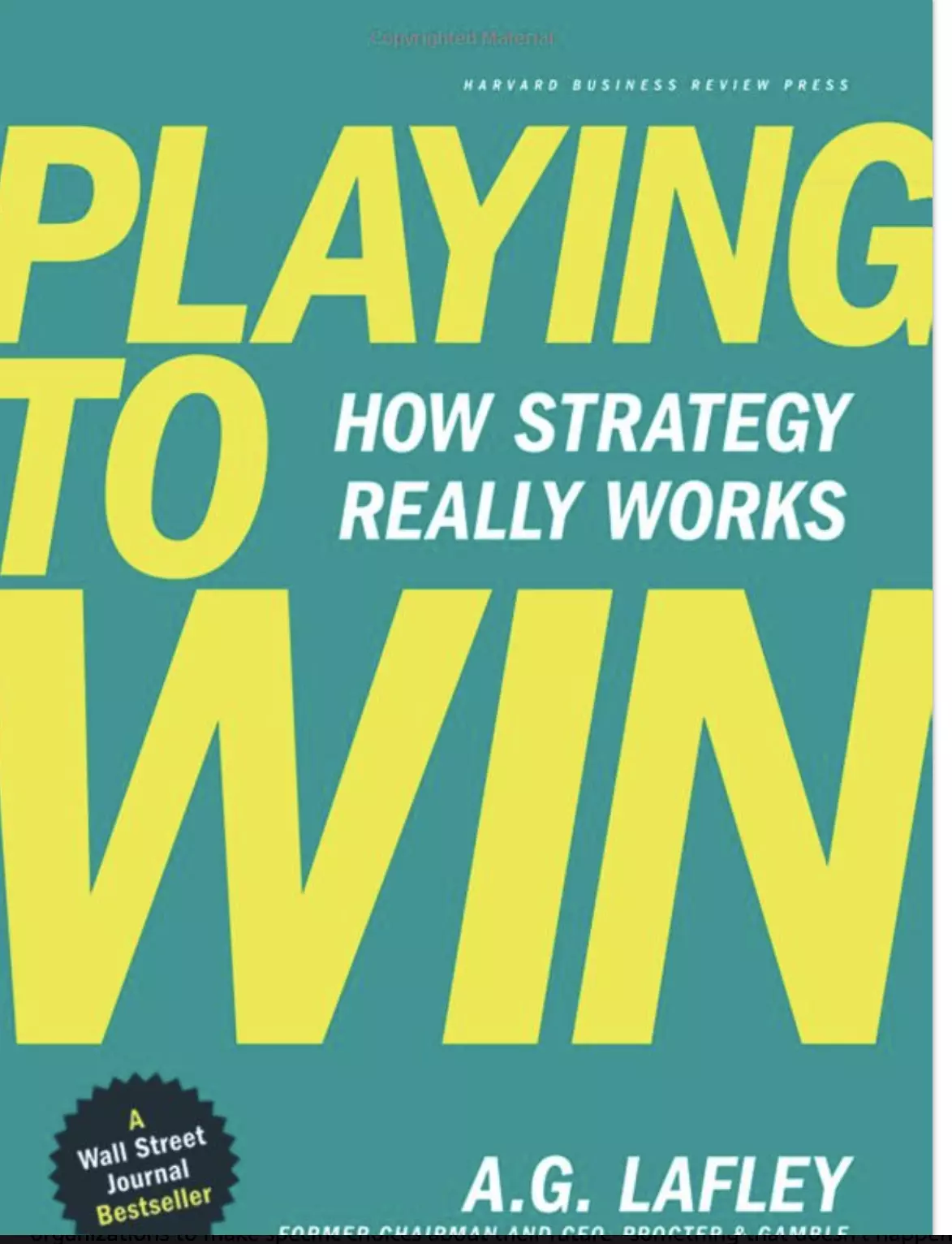 You will be able to make better and more difficult decisions if you read this book. The game of strategy is straightforward but difficult because it forces individuals and organisations to make difficult decisions even when they could make an easier one.
Having a strategy is difficult, but not having one at all is much riskier, according to this book. The author of this book outlines the methods he used to make enormous profits and boost the market value by $100 million in just ten years. The best book for you to read as a business manager is this one.
This book is essential reading if you want to avoid the following five problems: defining strategy as vision; denying the need for long- or medium-term strategy; thinking of strategy as a plan; perceiving strategy as status quo optimisation; and thinking of strategy as simply adhering to best practises.
Key takeaways of this book
What is our desire to win?
How will we triumph?
Where are the games?
What skills are necessary for us to prevail?
The best aspect of this book is the five-question framework.
What management systems are needed to support our decisions?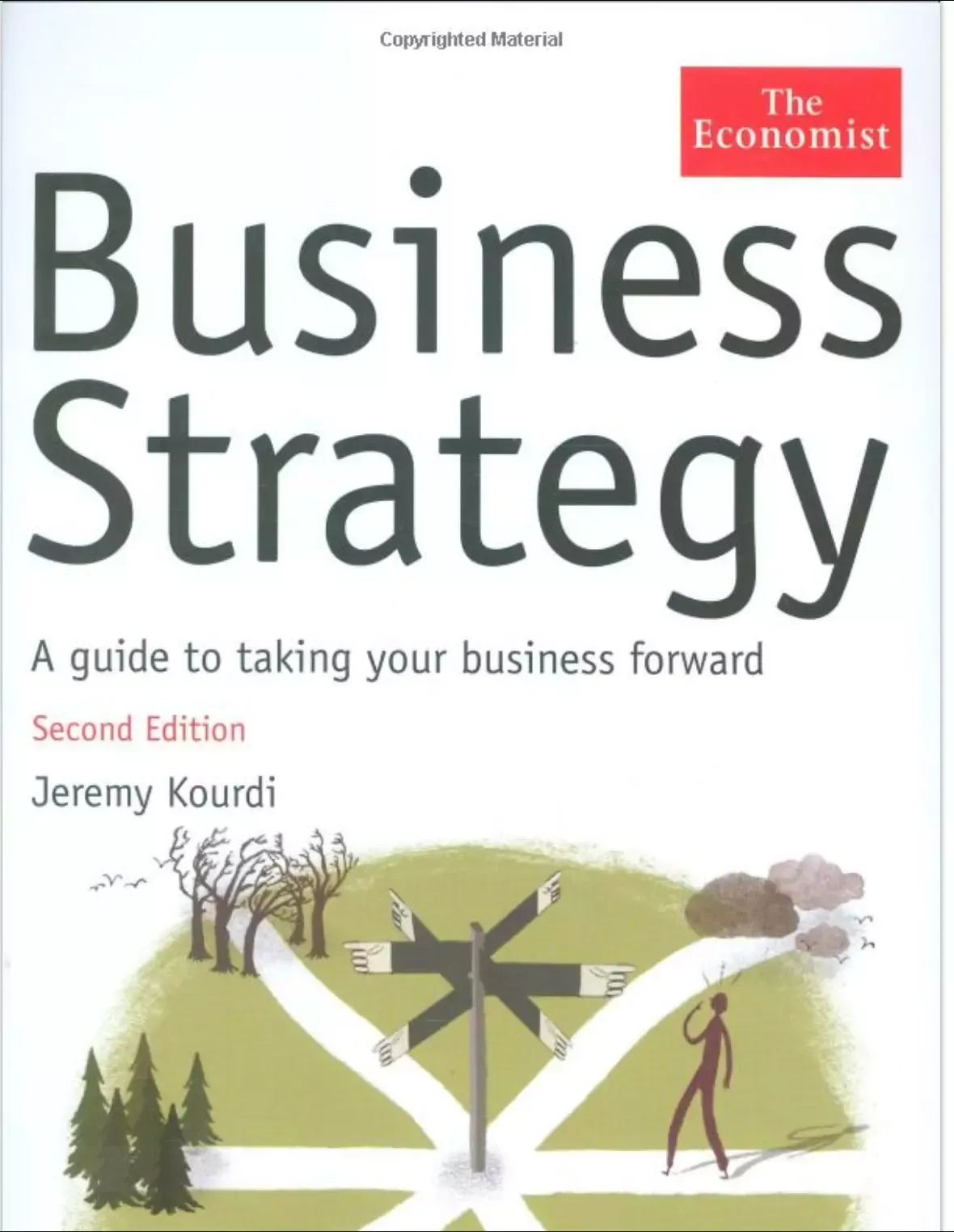 According to the book, your actions today will determine whether you succeed or fail in the future. It turns out that your chances of success increase with how well you can make decisions.
The best book for newcomers who want a fundamental understanding of business strategy is this one. If you're new to the business, this strategy book is the best choice for you. It covers all the essential elements of business as well as the fundamentals.
If you've read a lot of strategy books, you should pick up this one because it will get your mind going. You can align your vision, resource allocation, forecasting, and flawless execution with the aid of this book. All these foundational concepts are covered in this book.
Key takeaways from this book
This book explains the fundamental principles that many businesses overlook. Where you are, where you want to be, and how to get there are all explained in the book.
According to the author, the foundation of a good strategy is its efficacy and
Depending on how closely the implementation matches the strategy,
The best aspect of this book is how equally important it treats managers' roles in formulating strategies, which is usually thought of as a leader's responsibility.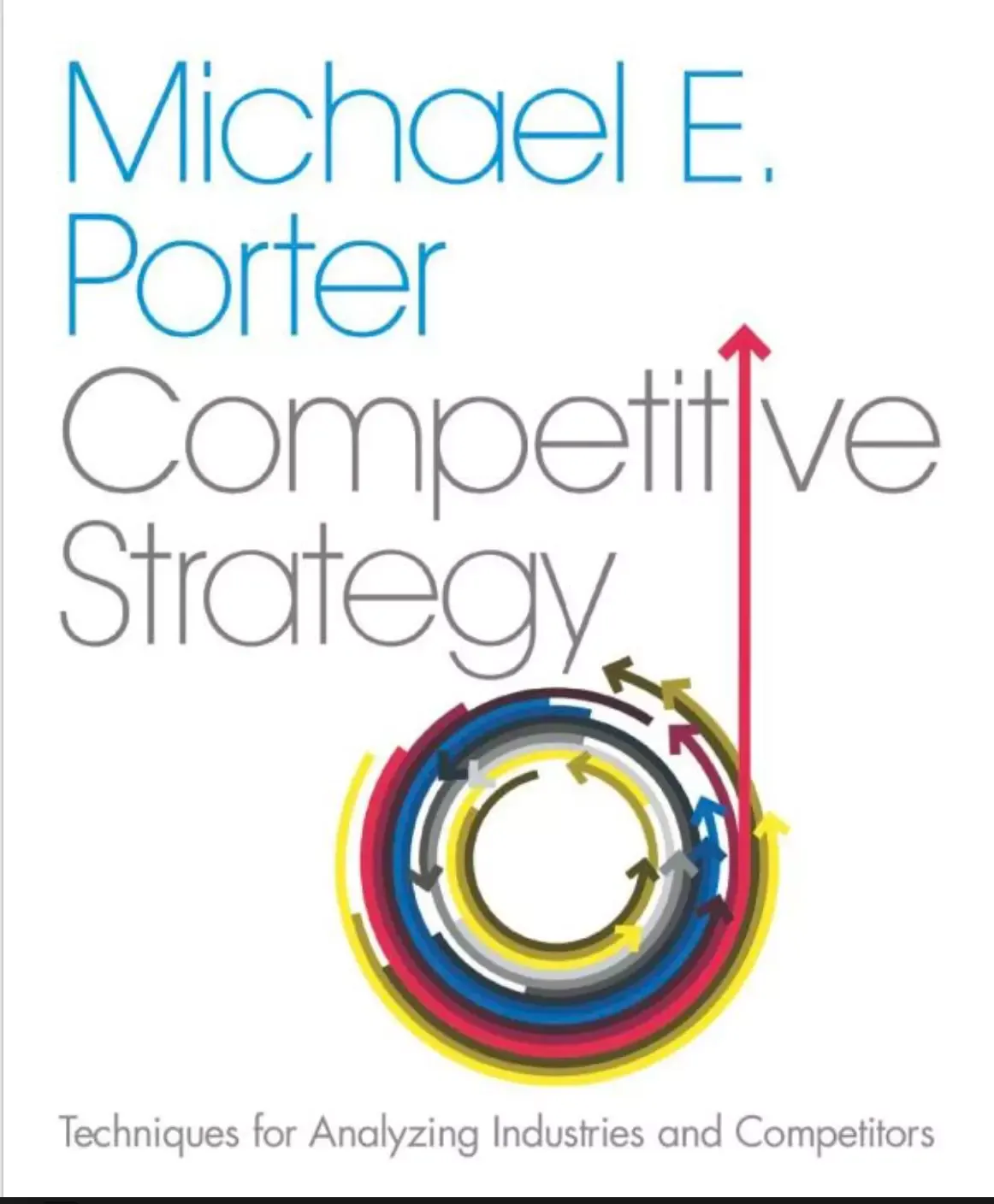 The best strategy book is this one, and despite the difficulty of reading it, it is well worth the effort.
If you're a business student, this is the book for you because it explains how companies view their core competencies and competitors. Choose this book right away if you want it to help your company blossom rather than continue to exist.
Both practitioners and students now view strategic management differently as a result of the book. The book is divided into three sections: generic industry environment, strategic decisions, and general analytic techniques. In addition to the main sections, you can read through portfolio techniques for competitor analysis and how to conduct an industry analysis.
Key takeaways from this book
The concept of competitive advantage and how it can aid an organisation in success are explained in the book.
The book contains Porter's five forces model, which includes pressure from substitute products, threats from new competitors, and the ability of buyers and sellers to negotiate.
Despite the fact that this book was written in 1980, the author's amazing examples make it still applicable in today's market.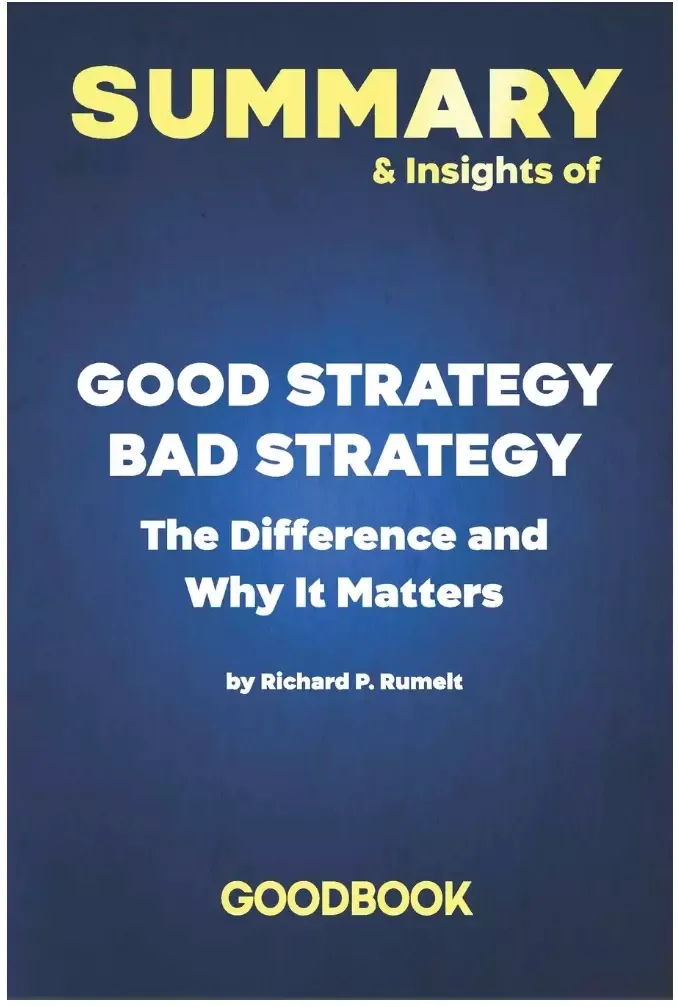 Even strategy has two components, both positive and negative. The reason you should read this book is because good strategy elements succeed while bad ones fall short of producing quantifiable results.
In his work, Rumelt discusses good and bad strategies, provides a framework for putting good strategies into practice, and notes that most businesses lack a strategy. With the help of examples of large corporations like Apple, Ford, and others, you will be able to learn about sound business practices and how to build large corporations from this book.
The book will explain that a leader's primary responsibility is to strategize, and the best way to do this is by eliminating all excesses and focusing solely on how the organisation will advance.
Key takeaways from the book
The three-step strategy framework is the best part of this book. The diagnosis is the first step, your strategy is the next, and the action is the final step.

There are many books on the market that are written from the perspective of theoretical concepts, but this book offers real-world advice on how to put the concepts into practice in your business.

Although you must read this book and apply its lessons to your life, it does not exactly tell you what to do.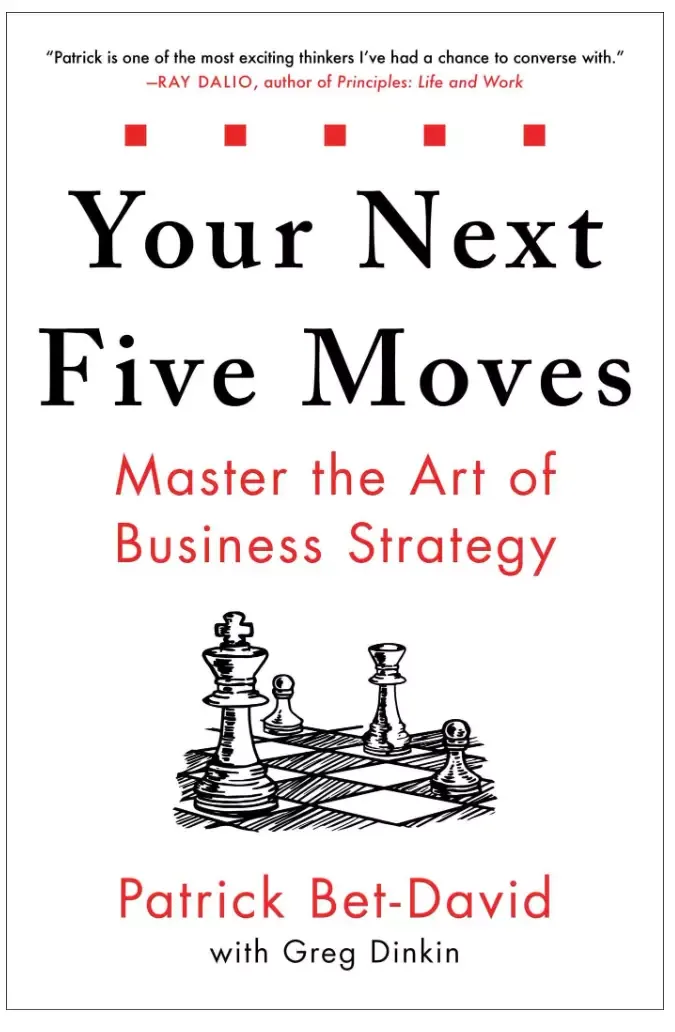 This one is one of the best strategic planning books currently on the market. This book assumes that its readers will think like grandmasters at chess and foresee the sequence of events beforehand.
Instead of treating each move as a separate decision, the author advises readers to plan their subsequent actions in succession. The author of this book has given readers advice to help them gain an advantage over the market's most potent competitors by helping readers clarify their organisations' missions and further their team-building abilities.
The author of this book claims that those who have a system for making better decisions typically prevail; however, there are some decisions that can be made quickly and others that can take a lot of time.
Key takeaways from the book
Just like a chess master who understands how to play opening matches or defend against one, you need to have a specific methodology in place before you can attack a problem.
The book exhorts readers to choose wisely so they can be successful in their endeavours.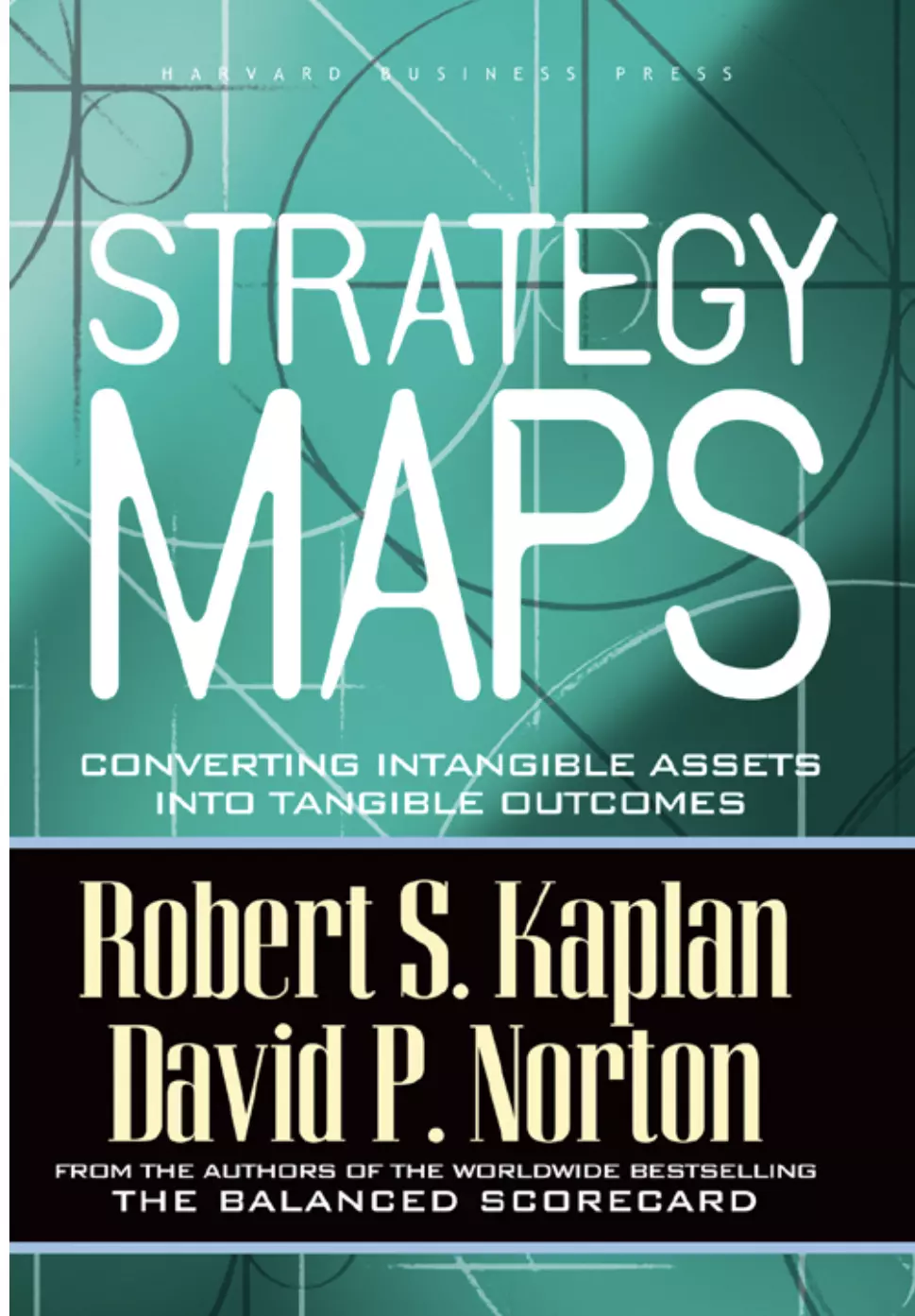 This team previously published the balanced scorecard idea. The readers of this book on strategy maps will be able to connect intangible assets and outcomes.
You will discover after reading this book that only 5% of the workforce can comprehend the company's strategy. In addition, only 25% of managers' incentives are tied to strategy, and only about 85% of managers discuss strategy for more than an hour per month.
These numbers are absolutely mind-boggling for a business that wants to expand. You can read this book to learn more about how to centralise strategy within your company.
This book has drawn some criticism from readers who view strategy in various ways, but it is unquestionably a must-read. For a better understanding of this, you should read "The Balanced Scorecard" before reading this book.
Key takeaways from the book
If you develop strategies, move on to the operational level.
Everyone can adapt to organisational strategy with the aid of this book.
The strategy should not be ad hoc; it should be a continuous process.
The book also introduces the idea of a strategy map, which is a document that details the main strategic objectives that an organisation pursues.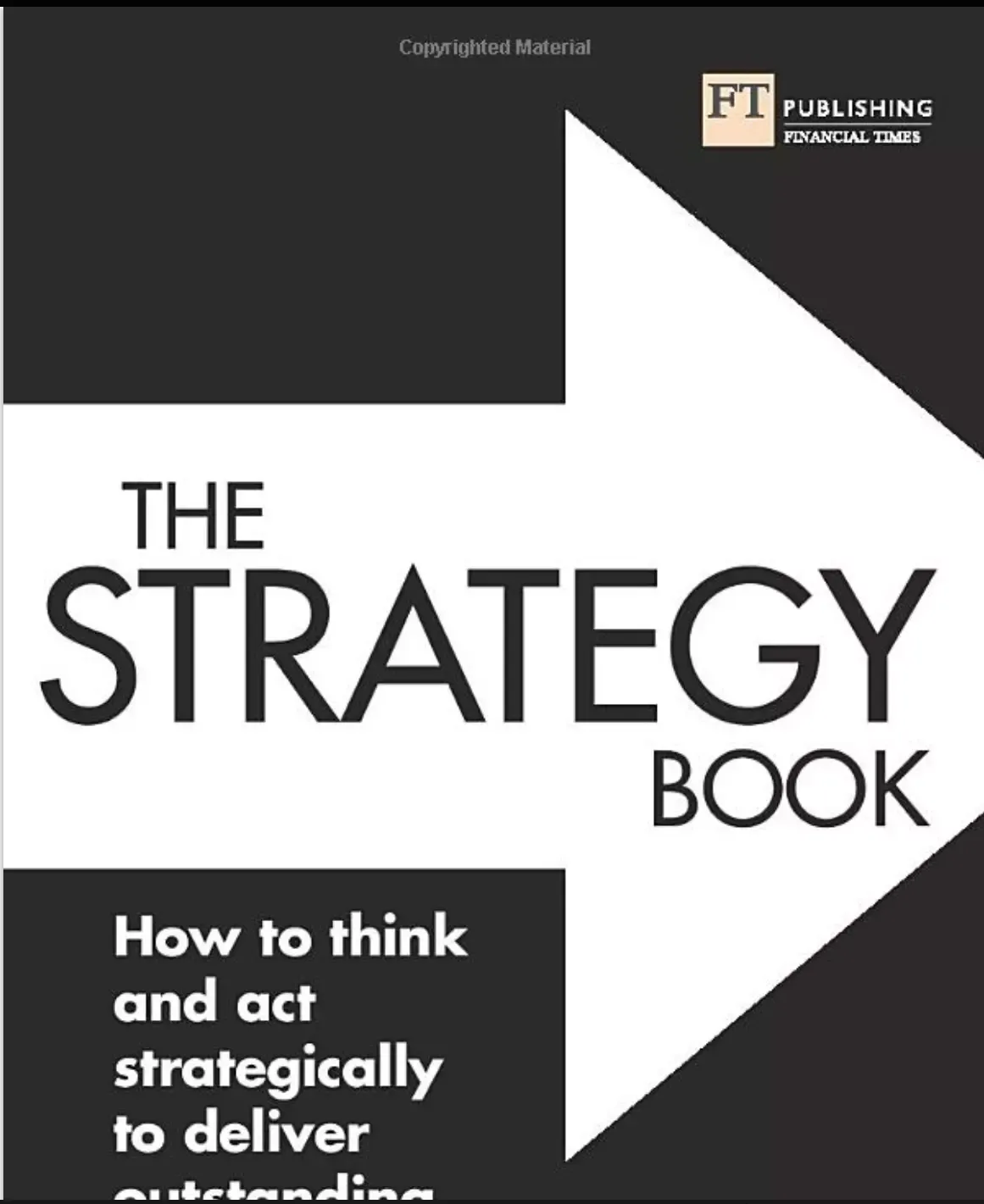 Corporate strategy is the subject of this book, which is best suited for business owners, but anyone can read it and use its lessons.
Because the explanations in this book are so well-suited and the chapters are brief, an average reader can easily read it. Any business owner who reads this book will find that it goes above and beyond their expectations and answers all of their most pressing queries.
Having this book in your library is wise because you will likely refer to it repeatedly to understand the concepts better.
Key takeaways from the book
This is the book you will want to have with you if you want to step up your business game. Since many global leaders who have achieved success in their lives are represented in this book, it is full of their insights and life lessons.
If you want to start learning about strategy, this book will enable you to do so in a straightforward manner.
A clear distinction between a manager and a leader is provided in this book. You will already be a leader if you begin to think strategically as a manager. In this book, the author makes the claim that a manager cannot be a leader if they are not strategic thinkers.
In order to make a difference and be a leader, you must be able to make decisions and develop your decision-making abilities. If you lack these abilities, power, or authority, you cannot do either.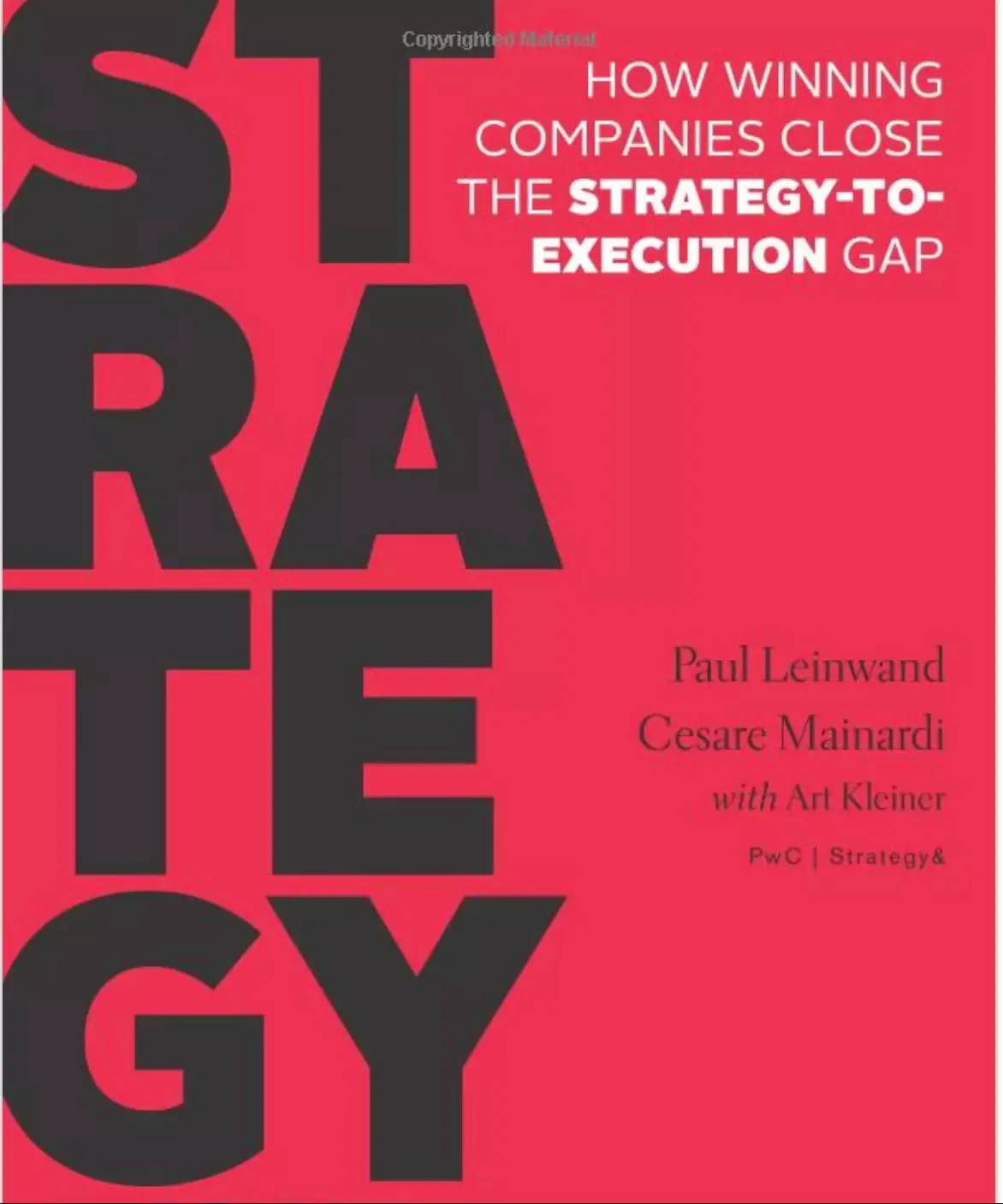 The focus on business strategy in this book is different. The book serves as a link between developing a plan and carrying it out. As a result, this book will assist you in both understanding gap analysis and putting those insights into practise.
The emphasis of the book is on the necessity of emphasising an identity that can ensure growth rather than achieving it in any other way. You can incorporate the strategic approach into your daily structure once you are able to define your unique identity.
This book will assist you in understanding the gap that exists between knowledge and action, or between strategy and implementation. The majority of organisations experience failure as a result of this gap because they spend most of their time thinking and only a very small amount of time actually executing.
Key takeaways from the book
This book basically covers five broad subjects that you can learn about.
You can develop and cling to an identity.
Convert the identity into a tactical plan.
Take control of your culture and implement it.
If you want to improve your bottom line, cut costs.
good future planning.
The author's discussion of creative ways to implement these tactics is the book's best feature.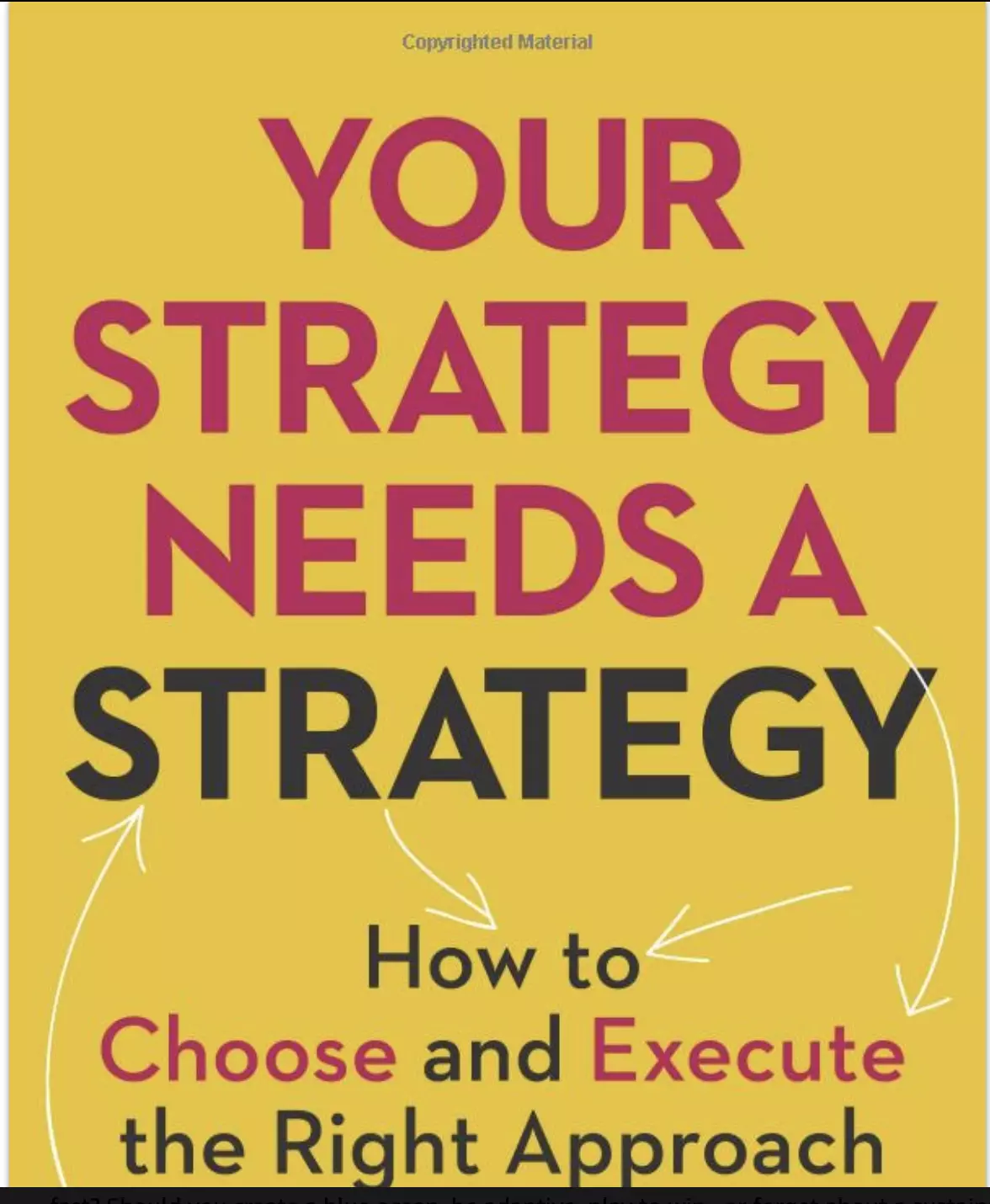 You should definitely choose this book for yourself if you have a tonne of questions and want your synergy to work. The book will give you a guide for carrying out a strategy.
This book can save your time, money, and effort if you haven't already read a classic on strategy. You can learn everything you need to know about management strategy from this book.
If you've read Porter's book on strategy, this one will probably be on your list of must-reads, and you'll probably enjoy it too. For someone who wants to start their strategic journey, this book may be the ideal place to start.
Key takeaways of this book
This book serves as a step-by-step guide to the observations made by management guru Peter F. Ducker.
Business owners in today's world require more than just a toolkit, given the cuts
throat conflict.  Every tool and tactic a business owner could possibly need is included in this book.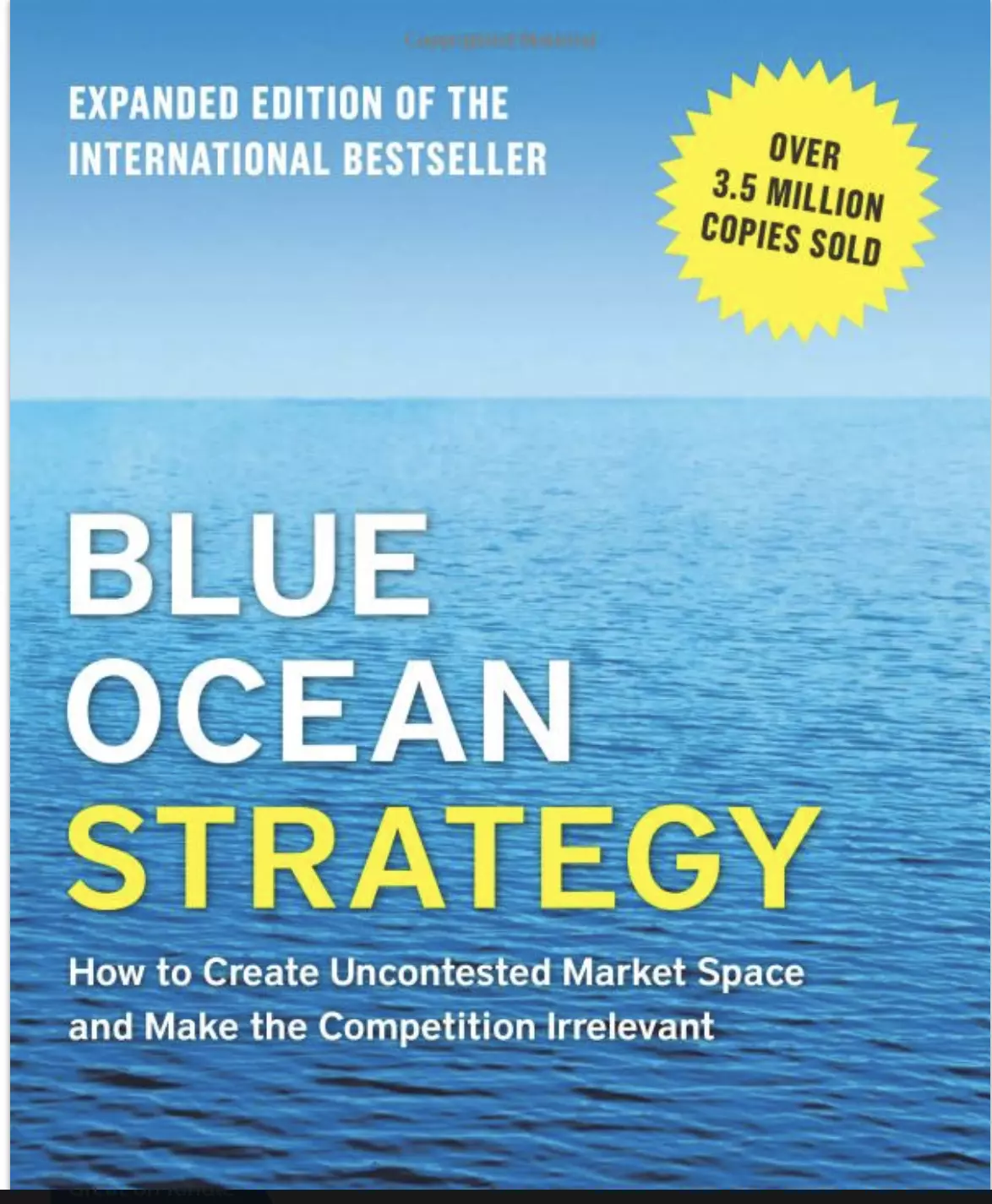 More than 3.5 million copies of this ground-breaking strategy book have been sold. This is an essential book for you to read if you're studying strategy. Many thought leaders and readers from large businesses are closely following this book.
The client will find various values at low costs with the aid of this book. After reading a basic book, someone who is new to strategy should consult this book. This book teaches its readers how to make their businesses stand out from the competition by creating barriers to entry.
According to the book, being a small fish in a large pond won't help you succeed, but being a big fish in a small pond will, and this book will assist you in doing so.
Key takeaway from this book
Barriers in the value proposition, profit, and people are examples of alignment barriers.
Brand barriers occur when competitors' brands and values clash.
The creation of volume and patent advantage: economic and legal constraints
Cognitive and organisational barriers: when competitors' conventional logic clashes with value innovation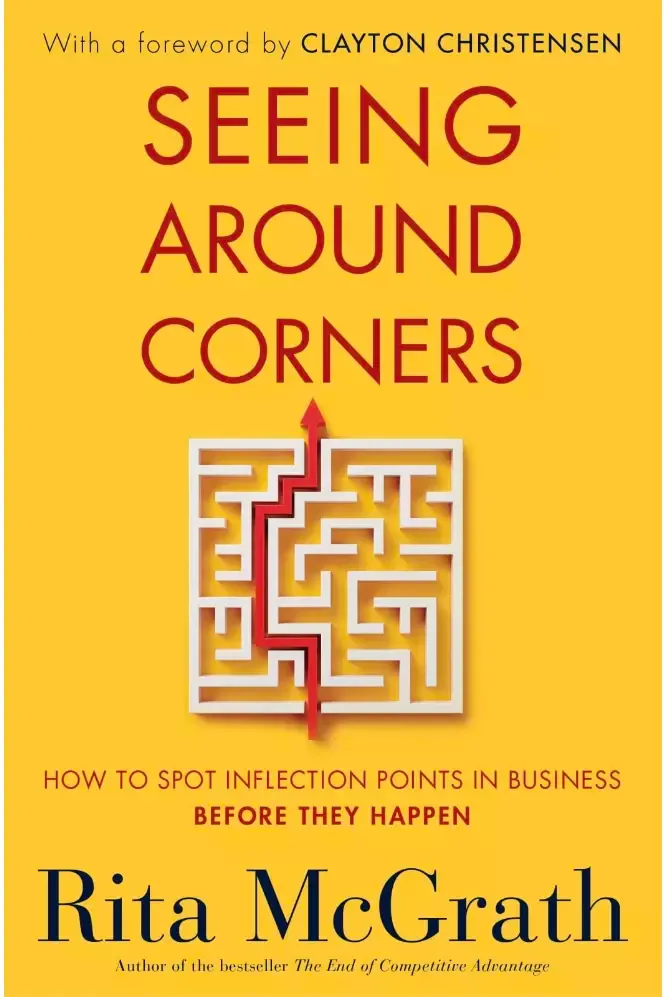 The book Seeing Around Corners focuses on inflection points or significant changes in the industry. The author explains how to anticipate these changes and be ready for them.
Customers' needs, expectations, and opinions of competitors all change frequently, and the effects on the market ranking can be significant. Smart businesses are able to accept these difficulties and are prepared to change with the times.
The book is a guide to disruption-proofing your business and outlines techniques that will assist in anticipating and overcoming industry curveballs.
The key takeaway from this book
The biggest threat to businesses will come from newcomers who are not constrained by preconceived notions.
The idea of an "industry" is a made-up classification.
Last words
Books on strategic management will aid people in creating plans for achieving objectives. Creating a plan that is completely foolproof is difficult because there are so many variables to take into account.
There is no shortage of experts willing to share their knowledge and insights in order to assist present and future leaders in beginning and maintaining a sustainable path. The books mentioned above are some of the ones you should definitely take into account if you want to develop your strategic management abilities.
Also, read the following article:
10 Best books on world history you should read this year.
Best Books for the stock market You should read Before Investing.
Best psychology books you can read in 2023.
Share and subscirbe to the blog by email.