Women today deal with various challenges in their daily lives, from minor to major issues. Empowering women with the freedom to express their opinions while ensuring their financial and emotional security is empowering.
We are aware that everyone experiences times in their lives when they could use some extra motivation. Everyone needs to read motivational books and inspirational tales that perfectly capture what it means to be a woman in the modern world as the fight for feminism and equality continues.
Here, we offer you a selection of books that will inspire you to keep moving forward and live a life you love and are proud of.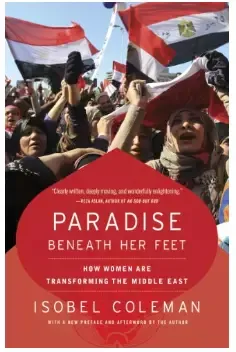 Islam and women's empowerment are discussed in the book Paradise Beneath Her Feet: How Women are Transforming the Middle East.
This is a great book because there aren't many that respectfully discuss Muslim women. This book examines these women with objectivity, morality, respect, and dignity.
Isobel Coleman does a great job in this article describing how women in the Middle East are speaking out. The relationship between women and Islam is examined in the book, along with how it empowers women.
The book tells tales of the women who, while working within the confines of Islam, are bringing about change in the Middle East. Explains the efforts to build a bridge between the oppressors and the reformers using progressive interpretations of their faith.
The book's author explains how various initiatives are advancing social, political, educational, and economic opportunities for women within the confines of Islam.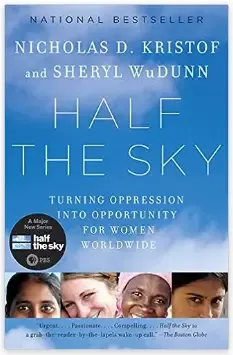 One of the turning points in the debate over how to revive women's emancipation and broaden its appeal is this book. Men and women who were previously unaware of women's issues are among the audience members who are more concerned about women and their rights.
This book has established itself as one of the best resources for women's empowerment because it brought the issue of women's rights to the forefront and gave every man and woman the realization that this is not how women should be treated.
This book significantly influenced modern women's movements, preventing them from simply conforming to something universal. The book's best argument was that if the 19th century was about ending slavery and the 20th century was about civil rights, the 21st century must be about women's rights. The realization of this call is exciting, and it is very admirable how the author has presented this idea by using their own experiences.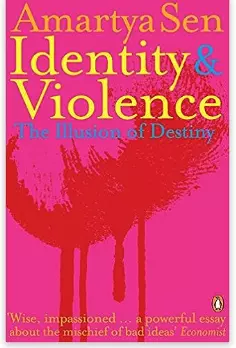 Sen is typically recognized for work in economics, but in this book, he has strayed from that. In terms of how you treat others, you can approach this politically or personally. His theory is straightforward:
If you consistently treat someone poorly, that is what they will do in return and how they will develop because you have been responding to them from your perspective of them being bad.
If you perceive someone as being violent and bad, that is exactly who they will be, and it will be challenging to change them into someone better.
Everyone has people they dislike, and when they are in our sights, we often try to avoid taking responsibility for the situation. When we are the ones who make someone enter that aspect of their identity, we blame others for acting in that way. Every person has a unique identity, and frequently, we force them to express that aspect.
According to this book on women's empowerment, the time for change will come when people start admitting their errors and examining their behaviour rather than blaming others.
Reading this book at least once to deal with people worldwide and gain experience would be best.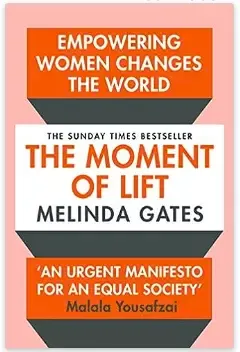 In her book, The Moment of Lift, Melinda Gates describes her experience and the inspiring tales of the people she has met through her work. She has illustrated current global issues such as child marriage and women's empowerment in the book.
According to Melinda, lifting women comes before lifting men if you want to lift people. Melinda had made it her goal over the years to find a solution to the issue of those needing help right away.
Throughout the journey, one thing became abundantly clear: if you want to improve your society, you must stop degrading women. In this book, Melinda has shared the life lessons she has discovered through the experiences of the many people she has encountered while travelling for her work.
Melinda's unforgettable story is supported by descriptions of some serious problems, including child marriage, workplace inequality, a lack of access to contraceptives, and others. Through her book, the author demonstrates that regular efforts should be made because there are no unique opportunities to change the world.
Melinda introduced us to remarkable women in her book and demonstrated the power of human connection with grace, candour, and emotions.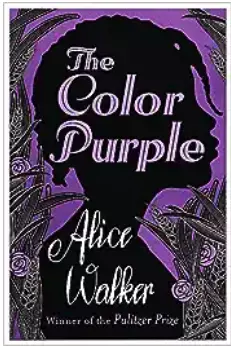 Alice Walker authorises the 1983 Pulitzer Prize-winning book "The Color Purple". The book tells the tale of Celie, an African-American woman who struggles mightily for her identity and freedom.
The letters Celie wrote to God and later to her sister Nettie are collected in this book. First, Celie's stepfather and then her husband sexually abused her. Despite these challenges, Celie finds comfort and support in her relationships with other women.
The themes of racism, sexism, sexual identity, and the strength of sisterhood are all explored in this book. This book also emphasizes its female characters' strength, bravery, and tenacity as they travel globally.
This book is praised for its potent storytelling, beautiful prose, and unrelenting exploration of various topics. The book contributes significantly to feminist literature and does a great job of explaining the experiences of African-American women.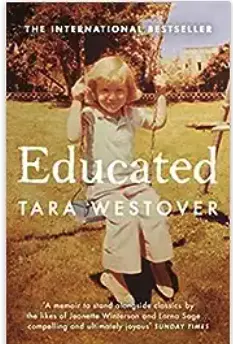 In Tara, Westover chronicles her journey from an abusive upbringing in a rural area to her pursuit of education and personal liberation. Educated was written by Westover and published in 2018.
Because of her strict upbringing, Tara and her siblings could not receive the proper education and basic healthcare. Despite her difficulties, her desire for learning and intellectual development never wavered, and with her efforts, she entered the academic world. Tara's journey toward empowerment and self-discovery officially starts with this.
The compelling book Educated explores the transformative power of education and shows how it can free people from oppressive environments and further empower them to create their own identities.
This book has won praise from critics for its compelling narratives, introspective investigation, and examination of the ability of education to alter people's lives.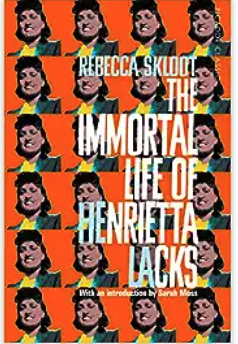 Henrietta Lacks, an African-American woman whose cells, also known as HeLa cells, were taken without her consent and later used as a tool for medical research, is the subject of this nonfiction book by Rebecca Skloot.
Poor tobacco farmer Henrietta Lacks passed away from cervical cancer in 1951; unbeknownst to her family, cancer cells from her treatment at Johns Hopkins Hospital were later used in numerous studies.
These cells were crucial to the development of the polio vaccine as well as the advancement of cancer research, among other scientific advances.
In this book, Rebecca Skloot examines the legacy of  Henrietta's cells and explains how marginalized communities' contributions to science are frequently overlooked.
Discussions about bioethics, race, the relationship between social justice and medicine, and many other topics are sparked by the book. This book thus compellingly explores Henrietta Lacks' life, impact, and lasting legacy.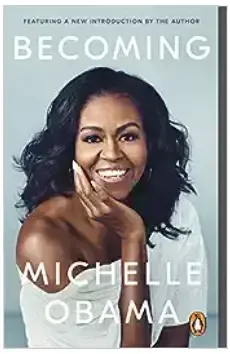 The memoir Becoming, written by Michelle Obama, was released in 2018. From Michelle's early years in Chicago to her tenure in the White House, this book details her life.
Michelle Obama shared her life experiences and responsibilities as a wife and mother in her book Becoming. She discussed her difficulties as a white woman and how those experiences influenced her values and thoughts.
Becoming has been the best-selling book ever since it was published, and it has won praise from people worldwide for its compelling narratives, thoughtful reflections, insightful observations, and the more significant topics of identity and empowerment that it addresses.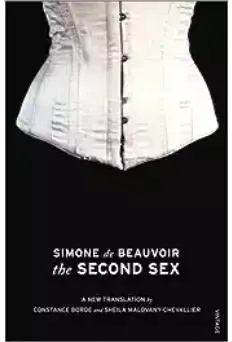 Simone de Beauvoir's groundbreaking book, The Second Sex, was published in 1949. According to the author, gender has defined and constrained women since they were viewed as the Other about men. The role of women in society and the problems with the conventional idea of femininity are examined in this book.
The book discusses how gender intersects with other identities, such as class and race, and how women's experiences of oppression vary depending on these identities. This book urges women to assert their agency and defy social norms to pursue genuine equality.
Significant discussions and debates about gender, feminism, and women's liberation occurred in response to the second sex book.
It is a crucial text in developing feminist theory and influencing feminist ideas and activism. The book significantly influences the fight for gender equality and is praised for its sharp analysis and provocative insights.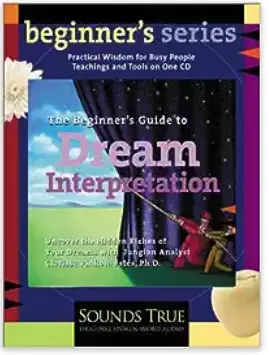 Published in 1992, this book was written by Jungian analyst and storyteller Clarissa Pinkola Estes. The wild woman archetype and its significance for women's empowerment and self-discovery are discussed in the book Dolores.
The author of this book uses a variety of myths, fairy tales, and folktales from various cultures to highlight the ability of the woman archetype to transform.
To assist women in reclaiming their intuition and authentic selves, she delves into the themes, lessons, and symbolism in these stories.
The book has earned a devoted following as a beloved classic of women's literature, hailed for its incredible storytelling, insightful psychological analysis, and empowering message. The book brought together readers worldwide and provided a transformative path to self-acceptance and reconnection with the wild and natural side of womanhood.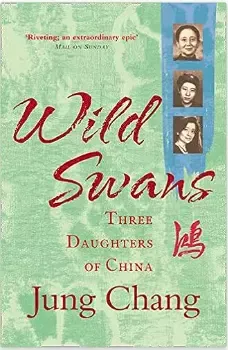 This 1991 autobiographical book was released. This book gives a compelling and personal account of three generations of Chinese women over the turbulent 20th century.
This book offers a personal and vivid account of the cultural and political upheaval that shaped China through the stories of three women: Chang, her grandmother, and her mother. The impact of the authoritarian rule on society and people as a whole is also explored in the book, along with themes of family, resiliency, and self-identity.
Due to its incredible storytelling, meticulous research, and ability to vividly depict the lives of ordinary Chinese citizens, the book "Wild Swans" won a lot of praise. The book explores Chinese history and explains how people can persevere under challenging circumstances and come out on top.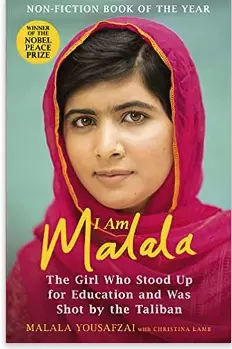 Malala Yousafzi and Christina Lamb collaborated on an autobiographical book released in 2013. The book details Malala's extraordinary journey as a Pakistani advocate for women's education and the horrific attack she suffered.
The book gives readers a glimpse into Malala's upbringing in the Swat Valley of Pakistan, where the Taliban strictly prohibited girls from attending school. However, Malala's father advocated for education and instilled in his daughter a love of learning and a desire to speak out against injustices.
Through her anonymous blogs for BBC Urdu, where she promoted girls' education and discussed her experiences living under the Taliban regime, Malala's activism attracted attention worldwide. A Taliban gunman shot her as a result, and the incident that followed shocked the entire world.
I Am Malala captures Malala's fortitude, bravery, and resolve to fight for education in the face of opposition. The book also provided insight into establishing the Malala Fund and ongoing advocacy efforts.
The strength of education and the courage of people to stand up for what they think is right are highlighted in this book, which serves as an inspiration. The book also emphasizes girls' difficulties getting an education and raises the voices of those who support universal education and equality.
Last words
Numerous books in this article will help you learn more about women's empowerment. Though there are many more books on women's empowerment, remember that we have compiled a list of the best ones for you.
The above books offer readers empowerment and experience by addressing various perspectives, themes, and experiences.
Also read the following:
The best books on finance that can help you understand finance better.
7 Habits of Highly Effective People.
9 books that can assist you in finding inner peace.
Share and subscribe to the blog by email.