We live in a fast-moving and constantly changing world. People have come to realize that physical health itself is just not enough. We need to pay attention towards our mental health too. The present generation is now much more aware of mental health and in this regard, the field of psychology has gained special importance in recent times. Read the article if you have second thoughts about making a career in Psychology after class 12th.
Psychology is the scientific study of human behaviour and mental processes. It is a multidisciplinary field that has applications in various domains such as health, education, counselling, forensics, law, etc.
Psychology courses after class 12th can help you pursue a rewarding career as a psychologist who uses knowledge and research to solve problems like treating mental illness, improving well-being, enhancing performance, etc., among various other fields.
Courses After Class 12th
There are different types of psychology courses after class 12th that you can choose from, depending on your interest and eligibility. Some of the popular psychology courses after class 12th are:
B.A. Psychology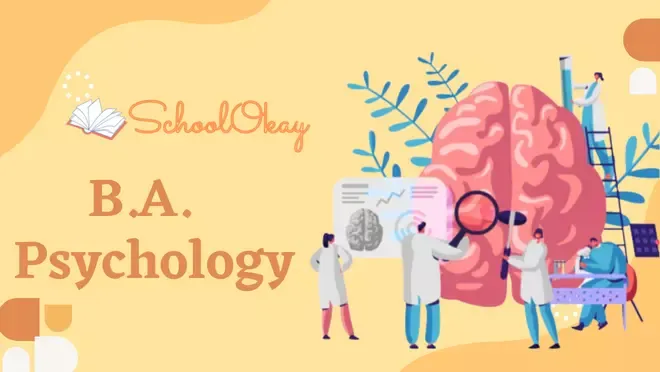 This is a three-year undergraduate course that focuses on human understanding and behavioural sciences. You can opt for this course if you have completed class 12th with English as a core subject.
Students who pursue a B.A Psychology degree teaches about the theories, methods, and applications of psychology in various domains, such as clinical, developmental, educational, forensic, health, industrial-organizational, and social psychology.
They also develop skills in critical thinking, communication, research, and ethics that are valuable for a variety of careers and further education. The course covers topics such as developmental psychology, social psychology, cognitive psychology, personality psychology, etc.
B.Sc. Psychology: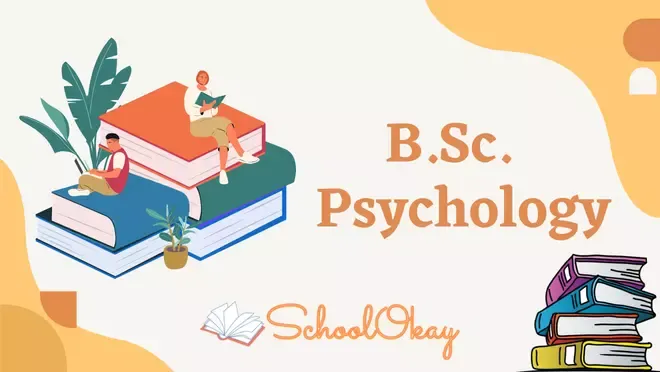 This is a three-year undergraduate course that offers more technical-oriented psychology courses. You can opt for this course if you have completed class 12th with science stream and biology as mandatory subjects.
Students who pursue a B.Sc. in Psychology learn how to conduct research, analyze data, and apply psychological theories and findings to real-world problems.
A B.Sc. in Psychology also prepares students for further education in psychology or related fields, such as neuroscience, education, social work, or counselling. The course covers topics such as biological psychology, experimental psychology, neuropsychology, psychopharmacology, etc.
B.A. (Hons) Psychology: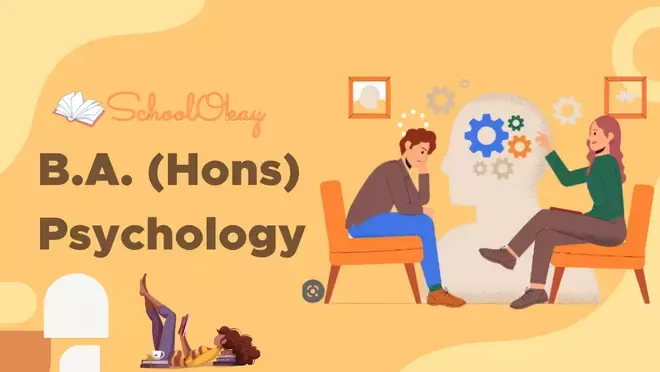 This is a three-year undergraduate course that provides an in-depth study of psychology and its applications. You can opt for this course if you have completed class 12th with any stream and have secured a minimum of 55% marks.
The program offers opportunities for students to conduct independent research projects under the supervision of faculty members and to participate in internships or field placements in various settings related to psychology.
B.A. Psychology Honours graduates can pursue careers in fields such as counselling, education, human resources, marketing, health care, or social services. They can also apply for graduate studies in psychology or related disciplines.
The course covers topics such as research methods, statistics, psychometrics, clinical psychology, counselling psychology, etc.
B.A. (Hons) Applied Psychology: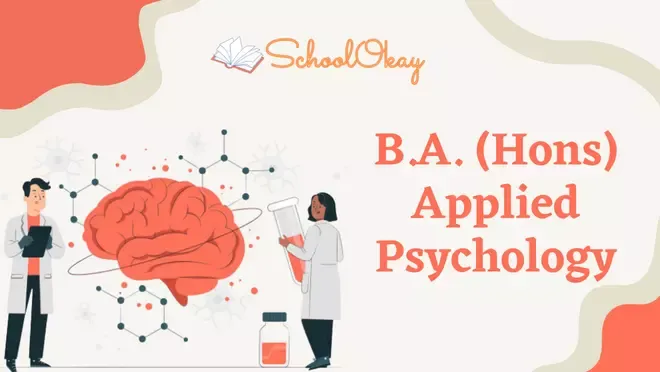 This is a three-year undergraduate course that focuses on applying psychological principles to real-world problems. You can opt for this course if you have completed class 12th with arts stream and have secured a minimum of 55% marks.
Students interested in using their psychology training in real-world contexts will find a home in the BA (Hons) Applied Psychology program. Child psychology, psychopathology, and research methodologies are some of the areas wherein students can gain practical experience in psychology as a discipline.
The course covers topics such as organizational behaviour, consumer behaviour, health psychology, forensic psychology, etc.
Apart from the regular courses, various open universities also provide a degree in Psychology like  Karnataka State Open University and IGNOU which offers B.A Psychology along with B.A Psychology Honors and even MA in Psychology.
Upon completing psychology courses after class 12th, you can pursue higher studies such as MA/MSc in Psychology, MPhil in Psychology, PhD in Psychology, etc.
You can also opt for specialized courses in different branches of psychology such as behavioural neuroscience, comparative psychology, educational psychology, industrial-organizational psychology, etc.
Various online courses are also available from Foreign Colleges and Universities Like Yale and Toronto which can be pursued from various platforms like Coursera and various MOOCs.
Following are some of the career options to go for after your studies:
Clinical Counsellor
A clinical counsellor is a trained professional who helps people cope with various emotional, mental, and behavioural issues. A clinical counsellor may work with individuals, couples, families, or groups in different settings such as hospitals, schools, clinics, or private practice.
A clinical counsellor uses various techniques such as active listening, reflection, compassion, and problem-solving to establish a trusting and respectful relationship with the client and to facilitate positive change.
It has now become important for companies and various institutions to have a counsellor who would cater to the needs of the members, employees or various stakeholders.
To become a clinical counsellor, one must have a master's degree in psychology, counselling, or a related field. One also needs to obtain a license or certification from the relevant authority in their country or state.
For example, in India, one may need to pass the National Clinical Mental Health Counseling Exam (NCMHCE) or the National Counselor Examination (NCE) to become a Licensed Clinical Professional Counselor (LCPC). A clinical counsellor also needs to have good communication skills, empathy, patience, and ethical awareness.
Working With Hospitals
A psychologist may work in various hospitals or start their own clinics as he or she is a professional who applies psychological principles and methods to help patients with various mental, emotional, behavioural or physical health issues.
Depending on their speciality and role, a psychologist working in hospitals may perform different tasks such as conducting assessments, providing therapy, developing treatment plans, conducting research, providing consultation or education, or supervising other staff.
There are various further specializations in the psychology field, including clinical psychology, counselling psychology, health psychology, neuropsychology, rehabilitation psychology, child psychology, forensic psychology, etc.
As a psychologist, there may be a variety of patients to deal with and understand, including children, adolescents, adults, older adults, families or groups. A psychologist also needs to collaborate with other health professionals such as physicians, nurses, social workers, occupational therapists or speech therapists to provide comprehensive and holistic care for their patients and provide for all their needs of theirs.
Rehabilitation and Child Psychologists
A child psychologist is someone who understands the mind of children and adolescents and helps to guide them in the needs of various issues like anxiety, ADHD etc. by providing needed therapies.
Child psychologists use psychological tests, evaluations, interventions and therapies to assess and treat their young clients. They may work in different settings, such as hospitals, schools, clinics or private practices. Children going to court cases or those in juvenile custody are in need of such psychologists. It becomes to have such professionals who would understand and counsel these children.
Many times if a child is living in a 'troubled family', there might be a need for the child to go through therapy because the environment around them proves to be unsuitable for them, and they may also struggle with maintaining and making new relationships.
Various NGOs also look for psychologists who would help to provide rehabilitation for those who seek such help as victims of abuse, orphan children etc. because, for various reasons. At times, such people need the services of a psychologist more than anyone else, and it is these times when the skills of a psychologist are tested.
Working as a Professor
One may also opt for the teaching field after taking Psychology. With the growing need for psychologists in the current scenario, the teaching profession has become extremely important for producing well learnt and practised psychologists.
Prejudice against Psychology as a subject of ' mind reading ' needs to be reduced, and this can only be done by teachers and professors who teach the subject. With the growing world and changing social environment, there is a dire need for educated, unbiased professionals who would maintain reality with impartiality.
A professor of psychology typically has a doctoral degree (PhD or Psy.D.) in psychology or a related discipline and may work at a university, college, or research institution.
A professor of psychology may have various responsibilities, such as teaching courses, supervising students, conducting experiments, publishing papers, applying for grants, and serving on committees. A professor of psychology may also provide professional services, such as consulting, counselling, or assessment.
One can also become an Assistant Professor in Psychology after clearing the UGC NET exam.
Conclusion
A career in psychology after class 12th can offer you various opportunities in the public and private sectors. You can work as a psychologist conducting research and teaching at universities or colleges. You can also work as a counsellor who guides and supports individuals or groups facing various issues.
You can also work as a therapist who treats mental disorders using various techniques such as psychotherapy, cognitive-behavioural therapy, etc. You can also work as a consultant who advises organizations or individuals on improving their performance or well-being.
A career in psychology after class 12th can be rewarding and fulfilling if you have a passion for understanding human behaviour and helping others. However, it also requires dedication, patience, empathy, communication skills, analytical skills, etc. You should also know the ethical and legal aspects of practising psychology in India or abroad.
Also Read:
Best Psychology Books You Can Read in 2023
Best Books for The Stock Market You Should Read Before
The Significance of Career Counselling
Share and subscribe to the blog by email.