Higher educational institutions are significant when we think about further studies. To have a successful career in the arts stream, it is important to aim for the best colleges in the country. Honourable Education Minister Shri Dharmendra Pradhan released The National Institute Ranking Framework colleges' ranking list on 25 July 2022. Here are the top 10 Arts colleges in India according to the list.
Miranda House, a college for women at Delhi University, was established in 1948 and is a government college. It has been securing the first rank continuously for the past six years. It has been into highlight since the time it was established by the then vice-chancellor, Sir Maurice Gwyer and has been a pioneer of education in the country.
Getting into Miranda House is no easy task its roaring cut-offs have always been a matter of awe which to some extent also gives us the reason for its education and administrative framework that makes it the best college in the country.
Currently, the college follows a CBCS scheme and offers liberal education in humanities, social sciences, and basic sciences. Some of its famous alumni are Sheila Dixit, Nandita Das and Mallika Sherawat, to name a few.
Following is a list of some of the courses provided by Miranda House in the arts stream.
B.A Honours courses by Miranda House.
Bengali
Economics
English
Geography
Hindi
History
Hindustani Music (Vocal/ Instrumental)
Philosophy
Political Science
Sanskrit
Sociology
Hindu college is affiliated with Delhi University and was founded by Late Shri Krishna Dassji Gurwale in 1899. It has been ranked second in NIRF all India ranking and secured a position in India Today Best Colleges Ranking.
It is one of the oldest colleges for arts and sciences in the country with numerous graduate and undergraduate courses in humanities, sciences and social sciences. It has many famous alumni like Arjun Rampal, Manoj Kumar, and Imtiaz Ali, among others.
Some of the Honours courses provided by the college are-
English
Hindi
Sanskrit
Economics
History
Political Science
Sociology
Philosophy
Music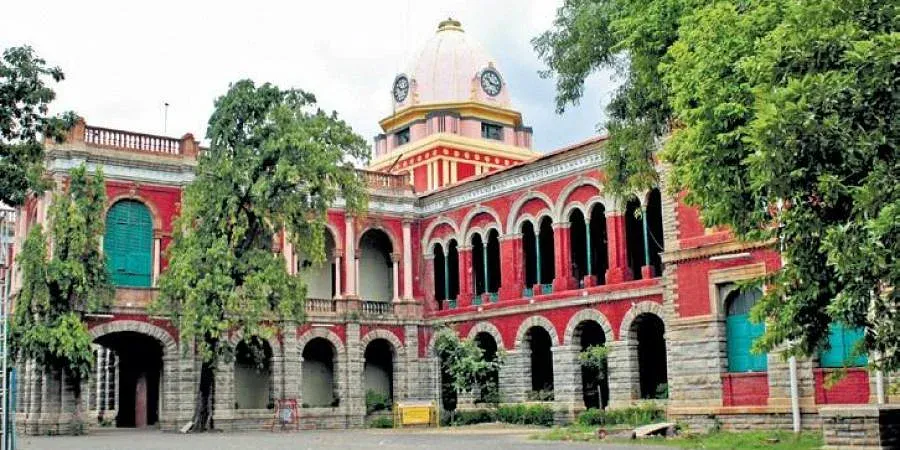 Presidency college is one of the most famous and one of the oldest ranked colleges in the stream of arts in India. It is one of the two presidency colleges established by the British in India which was first established as a high school and then converted to a graduate college. It was later affiliated with Madras University after its founding in 1857.
Some of its famous alumni are C. Rajagopalachari, Chidambaram Subramaniam, Subrahmanyan Chandrasekhar etc. Some of the courses provided by the College include:-
B.A Political Science
B.A English Literature
B.A History
B.A Tamil Literature
There are also numerous options for carrying out a master's and a doctorate in the same college.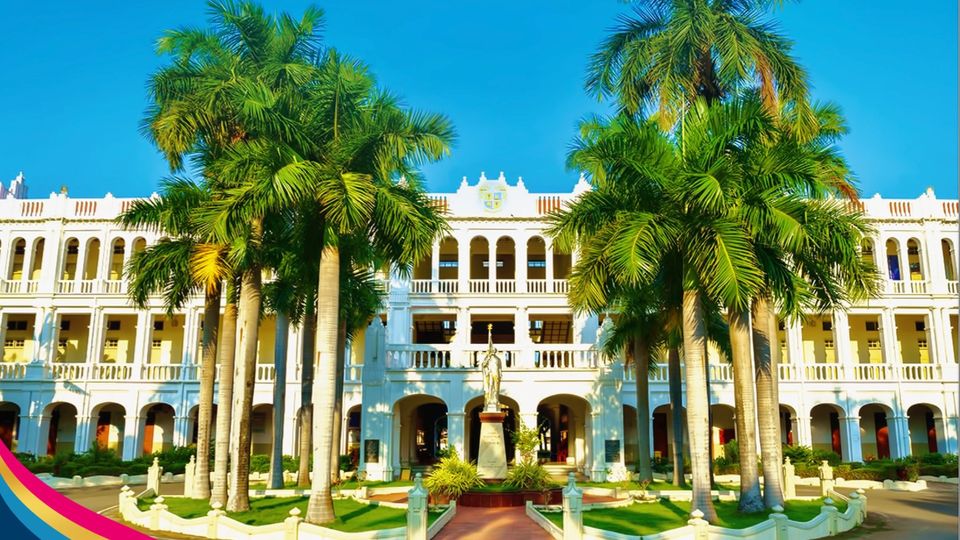 Loyola College was established in the year 1925 by the French Jesuit priest Père François Bertrand and is currently run by the Society of Jesus in Chennai. This college is affiliated with the University of Madras and is an autonomous, private Catholic institute.
Loyola college is one of the colleges which was selected for Deen Dayal Upadhyay KAUSHAL Kendra where the college offers several vocational education programmes like B.Voc.
Digital Journalism and 3D Animation. The college has bagged many rankings and awards. Dr S. A Kumari Durga, Kalanithi Maran, and Saravanan Sivakumar are some of its notable alumni. The college conducts, separate classroom sessions for boys and girls shift-wise. Some of its courses in the School of Humanities and Languages include-
Tamil
English
French
German
Hindi
Sanskrit
History
Counselling Psychology
International Relations
Philosophy
Social Work
Sociology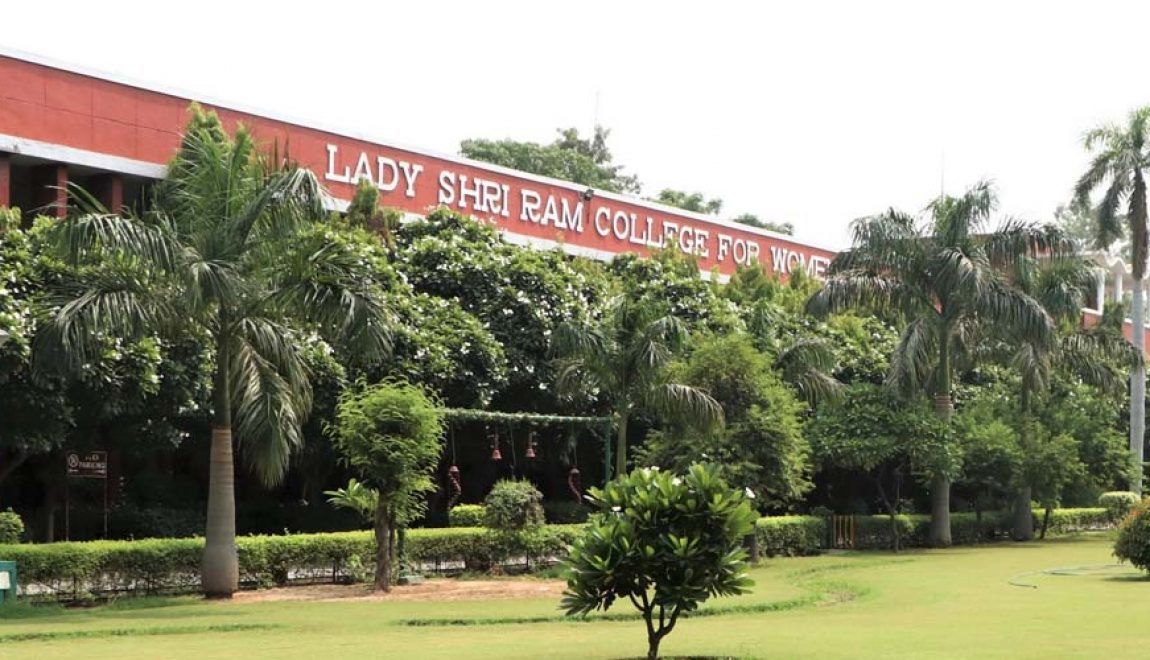 A college for women affiliated with the Delhi University, Lady Shree Ram College is one of the finest institutions in the country. It was established in 1956 by Lala Shri Ram in memory of their wife Phoolan Devi. It is one of the pioneering institutions for women's education in humanities.
Not only in terms of education, but Lady Shri Ram college also offers wonderful opportunities for its students.
Some of its notable alumni are Aung San Suu Kyi, Sakshi Tanwar, Maneka Gandhi, Nidhi Razdan and many more. Some of the courses offered by the Lady Shri Ram College are:-
Economics
English
Hindi
History
Journalism
Philosophy
Political Science
Psychology
Sanskrit
Sociology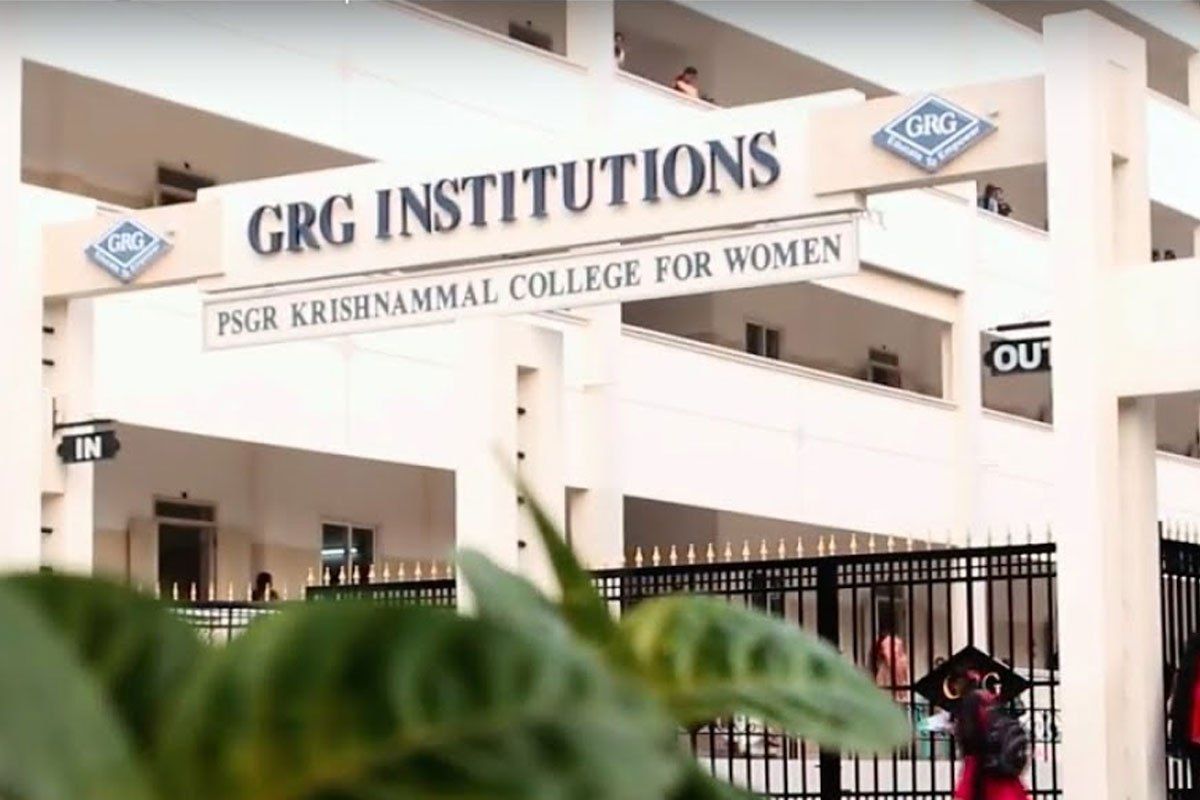 Situated in Coimbatore, Tamil Nadu, PSGR Krishnammal college for women was established in 1963 by the Founder of the GRG Trust, Shri. G.R Govindaraju. It is affiliated with Bhartiya University. The college aims at empowering women and developing skills through quality education.
The college has been accredited by NAAC with an A++ grade. The college offers to its students 32 Undergraduate, 13 Postgraduate and 13 MPhil/Doctorate degrees. Some of the UG Aided and UG Self Financing Programmes offered by the college in the field of humanities and arts are-
B.A History
B.A Economics
B.A English Literature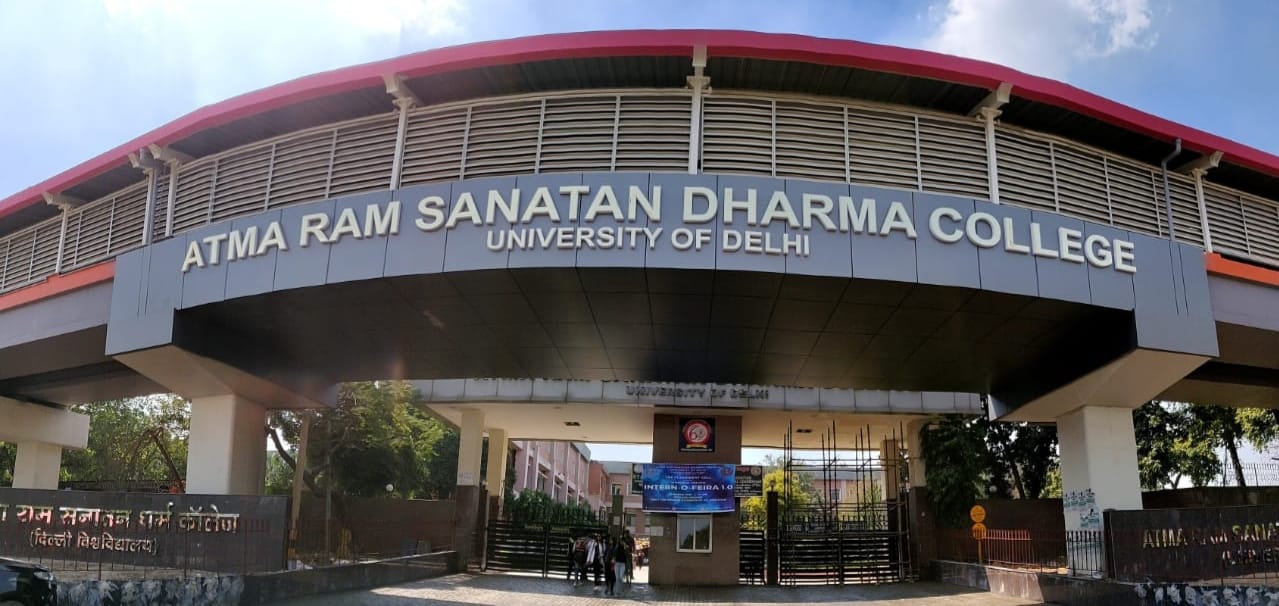 Atma Ram Sanatan Dharma College, also known by its short form ASRD, was established as a co-ed institution in the year 1959. The institute has constantly been securing ranks as one of the best higher educational institutions in the country and was accredited with an A Grade by NAAC.
The aim of the college, therefore, is to create such a learning ecosystem where students get to cultivate their potential and conscience. Some of its notable alumni are Rajkumar Rao, Jaspreet Jasz, Sudhir Chaudhary, Ramakant Goswami etc.
Courses offered by the institute include-
B.A. (Hons.) Economics
B.A. (Hons.) English
B.A. (Hons.) Hindi
B.A. (Hons.) History
B.A. (Hons.) Political Science
B.A. (Programme)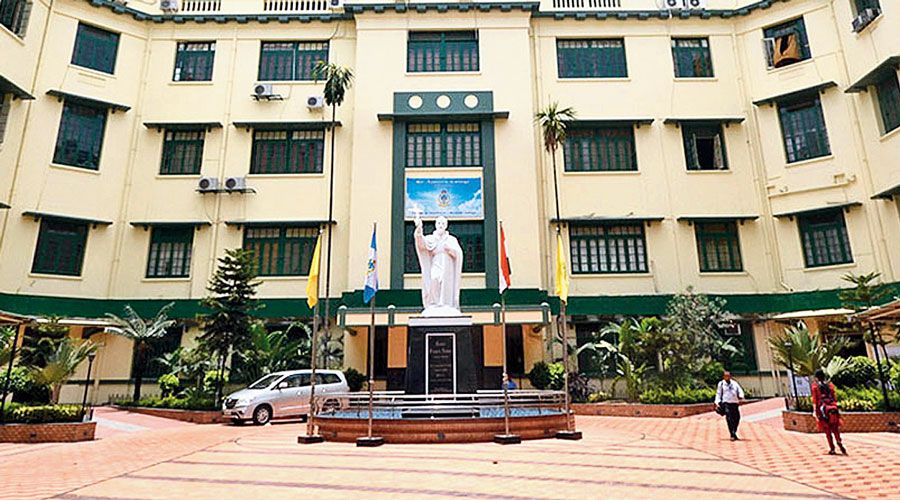 Founded by the Jesuits, St. Xavier's College is an autonomous college affiliated with the University of Calcutta. It offers UG and PG courses under five faculties: Arts, Science, Commerce, Business Administration, and Education.
It also offers various professional certificate and diploma courses under Career Oriented Programmes and Computer Centre. St. Xavier's offers PhD in Physics, Biotechnology, Microbiology and Commerce. Its famous alumni are Jagadish Chandra Bose, Sir Romesh Chandra Mitter, Rabindranath Tagore etc. It provided courses in the following fields-
Political Science
Bengali
English
Sociology
Hindi
History
Film Studies
Journalism
Communicative English

An autonomous college working on the principles of Swami Vivekanand, Ramakrishna Mission Vidyamandira was established in the year 1941, its three years of graduate courses beginning in 1960.
The college is ranked 9th and seeks to impart the principles of serenity, purity and discipline in order to develop into worthy citizens that take pride in their cultures taking into consideration the philosophies and ideals of Swami Vivekanand like holistic development, spiritual training and the manifestation of perfection in man. Swarup Datta, Nirmal Ganguli, and Sabyasachi Sarkar are some of its notable alumni.
The courses provided by the college are-
B.A. Bengali Honours
B.A. English Honours
B.A. Sanskrit Honours
B.A. Political Science Honours
B.A. History Honours
B.A. Philosophy Honours.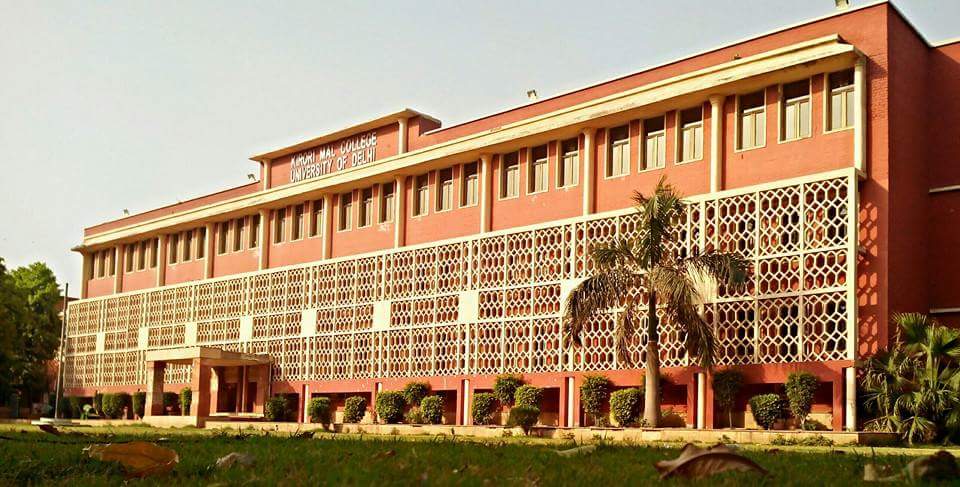 Affiliated with the University of Delhi, Kirori Mal College was established in 1954 and is located on the North Campus of Delhi University. The college has numerous societies for the benefit of the students and also provides accommodation for the residential students.
It has constantly been securing ranks among the top colleges for arts in the country and strives to attain knowledge through understanding the deep-rooted ethical and moral values that would make the student master not only in academics but in the extra-curricular fields also.
Its notable alumni are KK, Naveen Pattanaik, Padmavathy Bandopadhyay, M.S Kohli etc. The college offers the following courses-
Economics
English
Hindi
History
Geography
Political Science
Sanskrit
Urdu
B.A Programme
Conclusion:
To get into these colleges you should get very good grades in your class 12th board exams. Also, you need to make sure that you're prepared for the entrance exams of these colleges.
Also read:
Why You Must Consider Pursuing a BA (Bachelor of Arts) Degree.
How to Choose the Best Career Coach for You.
Most popular humanities careers for students.
Share and subscribe to the blog by email.