Albert Camus said it best when he said that fiction is the lie through which we tell the truth. The best fictional books will educate you on subjects that your schoolwork has never covered. This article will discuss the best fictional books you can read this year.
A fictional book gives you the chance to experience life through another person's eyes, and it also has the power to mend and break your heart simultaneously.
A work of fiction can transport you to another period, a fantastical setting, or even a dystopian future. We all have our favourite fiction books, but reading something that will thrill us, break our hearts, and mend them all at once is worthwhile.
Fiction usually excites us, whether it's a new book from our all-time favourite author or a new author's debut. The best thing you can ever read as an escape from reality and everyday life is a fictional book. We have compiled a list of the best fictional books we know you will enjoy reading.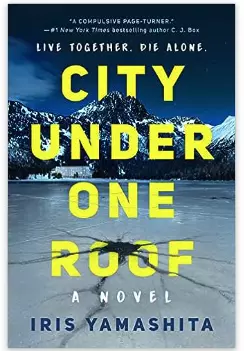 Although this is the author's first novel, she has experience in the genre and is skilled at creating compelling characters and intricate plots.
The screenplay for Clint Easterwood's Letters from Iwo Jima was written by Yamashita, who has been nominated for an Oscar. The author has depicted a criminal story in this first book of a two-book mystery series. The story takes place in a tiny, cramped Alaskan town.
The limbs that were found washed up on the icy shore are the subject of Detective Cara Kennedy's investigation. She is trapped inside the same building with the 2065 residents of Point Mettier after arriving, though. Is there anyone she can rely on? Who is aware of this crime?
You can find yourself engrossed in this captivating story with a twisting plot for the entire time without getting bored in between. If you enjoy crime series, you must read this book.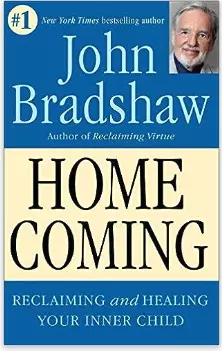 The suspenseful mystery story is Kayte Morton's long-awaited book, Homecoming, set in Australia and London. When Norah, 89, develops unexpectedly bad health, Jess boards the first flight from London, where she has lived for the past 20 years, to be with her grandmother this time.
She quickly learns that her grandmother, Nora, has been hiding family secrets and is committed to investigating further. Jess discovers what transpired on that crucial Christmas Eve sixty years ago.
The reader is intrigued by this book's mystery as they try to uncover Norah's hidden secret. This book is currently one of the best-known and is an excellent fictional read for readers who enjoy puzzles.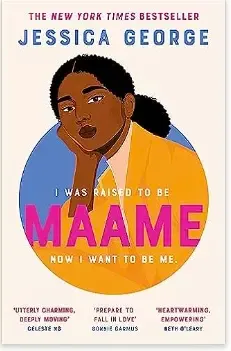 Mamme is Jessica George's enticing and revitalising new book. This book tells the tale of Maddie, a twenty-something woman, and her brand-new beginning as an adult. Her journey to adulthood is shot through with issues of family, race, and discrimination, as well as womanhood and the experience of being an immigrant, which involves feeling torn between various cultures.
The lively protagonist of this book is Maddie, who works at a grocery store and feels stuck. Her father is a Parkinson's patient and still needs Maddie's assistance daily. Her mother is still critically ill in Ghana.
But when Maddie's mother returned from London, she seized the opportunity and rented a nice flat to live like her friends. Only if she is aware of how much more lost we feel when we leave the confines of our homes.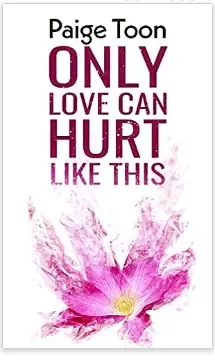 Paige Toon says that only love can hurt like this. This book is a must-read for anyone who enjoys Colleen Hoover or Laura James Williams. There are many romantic dramas in the book. Wren wants to leave the UK after learning that her fiance is cheating on her. If only love could hurt like this.
Before moving from the UK to the US, she spent a few months in Indiana with her father and stepmother. She meets Anders there, in the middle of the cornfields. When Wren first met him, she immediately connected with him; however, if Anders hadn't been hiding secrets from himself, this could have been the perfect romance novel. To learn more about Wren and Anders, look into this book.
The renowned Dry's author Jane Harper has just released a new book. Aaron Folks, a small-town detective, makes a comeback in this. When a young mother leaves her infant alone at a park during a busy festival and vanishes on a warm spring night, it doesn't seem to be a straightforward cut through the missing person's case at throughout this.
Exile is more than just a straightforward mystery or thriller; it's a book you'll want to discuss with everyone you know. If you enjoy reading thriller and mystery books, this book comes out at the top of my list of suggestions.
The latest book by Deepti Kapoor is action-packed and reads like a Netflix series you'd want to binge-watch. In New Delhi, the protagonist of this book kills five uninvolved bystanders in his car. However, the wealthy old man was nowhere to be found when the dust washed off.
Now, where can the elderly man be found? What should be done with the menial stuff left behind at the scene? The book's plot is exciting, from grand old mansions to modest little houses in the middle of an agricultural field.
The book will transport you to contemporary India. If you want to see what your favourite characters will look like, pick up this book.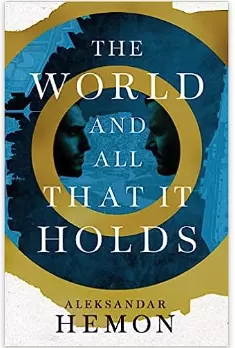 This book is perfect for you if you enjoy historical fiction. In the bloody trenches of World War I, the book tells the love story of two soldiers. A Bosnian-American author, Alexander Hemon, wrote one of the best LGBTQ books.
Rafael Pinto is the one built for poetry, but his native countryman is a fiercely protective individual. As they struggle for their lives, their differences regarding their backgrounds and religion gradually disappear.
Hemon uses lyrical description and philosophical reflection to follow their relationship through different eras and continents.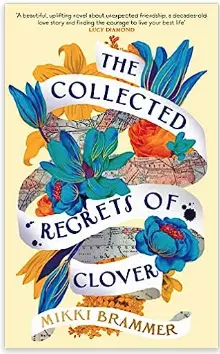 Clover Brooks, a death doula, devotes her life to assisting the terminally ill in making peace with their condition while trying to fulfil their final wishes. The issue is that Clover is better at ensuring that others die than she is at living peacefully.
She performs admirably during working hours, but after that, she spends the rest of her life feeling isolated, depressed, and awkward around people. It occurs when a dying woman's final wish sends Clover in search of a former love interest from her youth. This forces Clover to confront her fears and consider whether she is courageous enough to live without looking back.
Even though this book discusses death, it is not gloomy or dark. The narrative is lovely, endearing, uplifting, and inspiring.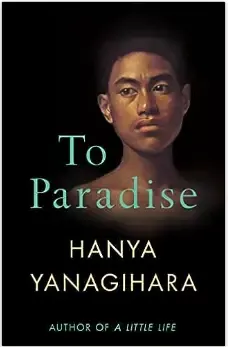 This book, by the same author who wrote A Little Life, tells three-century-spanning tales of love, family, and loss. A young member of a wealthy family fell in love with a spontaneous and charismatic music teacher in 1893, when New York was one of the free states.
Similar to 1993, the AIDS epidemic is sweeping through Manhattan, and a wealthy old Hawaiian man and his equally wealthy old partner must conceal their difficult pasts from the public.
A woman searches for her missing husband in 2093 in a world under totalitarian rule where plague is rampant.
The work of art that describes the harmonious vision of America's past and present is the book. This book epitomises Hanya Yanagihara's masterful literary abilities, as it skillfully weaves three stories with intriguing recurring notes and profound themes.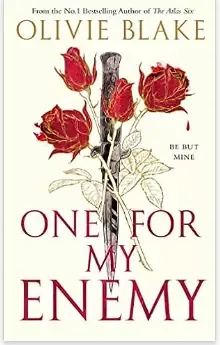 Two rival witch families contend with one another in New York City in Olivie Blake's most recent romantic novel. The Fedorov Brothers and their crime-boss father rule the shadows of magical Manhattan, while the Antoniva sisters and their mother, Baba Yaga, supply the premium intoxicants.
Both families had been stuck in a deadlock for twelve years, but now everything is about to change. One sister and brother were brought together, but their rivalry for dominance and other internal conflicts threatened to tear their families apart.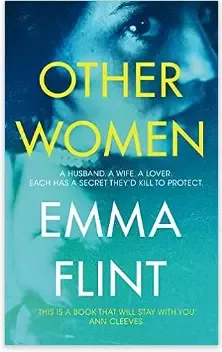 Through her stories, Emma Flint's novels can transport readers to a different era and location. London, which the impact of the Great War has severely damaged, is the destination in this novel about other women.
Unmarried Beatrice Cade has been denied the opportunity to find true love, live a happy life, and start a family, just as millions of others have been. One day, she had a chance encounter that turned her life upside down as she fell madly in love with someone she never should have met.
This book is a gripping story about forbidden love, obsession, murder, and intertwined lives. A book that will be impossible for you to put down until you have finished it.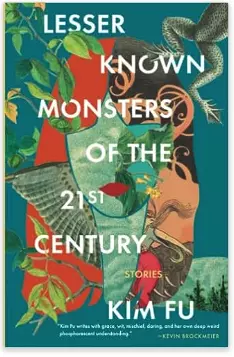 Kim Fu's book contains 12 daring stories with characters dealing with situations that straddle reality and fantasy. Kim Fu offers a subtly profound commentary on the intersections of technology, love, and loss in the area where lines blur.
In one tale, a girl mysteriously develops wings, forcing her friends to take stock of their rapidly changing adolescent bodies.
In another such tale, an insomniac becomes dependent on the sporadic appearances of a strange man made of sand who can make him fall asleep. In addition to this, there is a horrifyingly bizarre story about a couple who repeatedly kill each other to maintain their relationship.
These stories by Kim Fu are fantastical and deftly hint at the underlying crises. Fu elevates magical realism to thrilling new levels by setting all her characters' relatable emotional struggles within a gorgeously designed world.
Last words
Fiction is something you should frequently think about reading. Fiction ensures that you learn something while also providing a break from reality. Here, we've listed some top fiction books that interest you.
These books show us how our surroundings shape who we are; whether they are physically present, their memories remain with us. In these books, you will learn the truths from other people's experiences and stories.
Also read the following:
Best self-development books with life-changing advice.
Best books to increase your focus.
Share and subscribe to the blog by email.