Without a doubt, every human being today is striving to be more productive and to accomplish something significant in their life.
It is human nature to strive endlessly to achieve what they desire, and those who will strive are the only ones who will shine.
Nobody knows what tomorrow will bring, but small efforts and focus on your part can be life-changing in a variety of ways.
Good concentration is both the most difficult and the most beneficial thing you can work on. As we get busier in our daily lives, the hardest thing for us to do is concentrate over there. Or, to put it another way, we lose our focus and make a mess of our lives.
We've all heard that meditation can be a godsend for people who want to improve their focus, and there's nothing wrong with that. A one-hour daily meditation session can literally change a person's life. But what about Ines, who is unable?
Let's take a look at the best way to focus.
Increasing your focus not only improves the quality of your work but also allows you to be more organized and witty.
If we talk about the best way to increase focus, taking coaching from someone comes to mind. However, good coaching can be very expensive and not be affordable for everyone. So they look for a less expensive and better substitute, and what could be better than books in this case?
Some go out and look for help on social media, which can be a little cheaper, but there is no guarantee that they are true and know what we want to know? Many cases have proven that such social media girls who help you to be a fraud. Instead, look for some good books that have been recommended by several readers. These books will not only help you focus better, but they will also help you improve your productivity and overall performance.
Books are, in fact, humanity's most beautiful gift. It is not only one from which you can learn once but also one from which you can read whenever you want. They are with you for the rest of your life once purchased.
We've compiled a list of books that will help you improve your focus and productivity in life. The ones who will be a boon to your career and assist you in your overall growth. Continue reading if you want to add some good books to your library.
10 best books to help you focus
Deep work - Cal Newport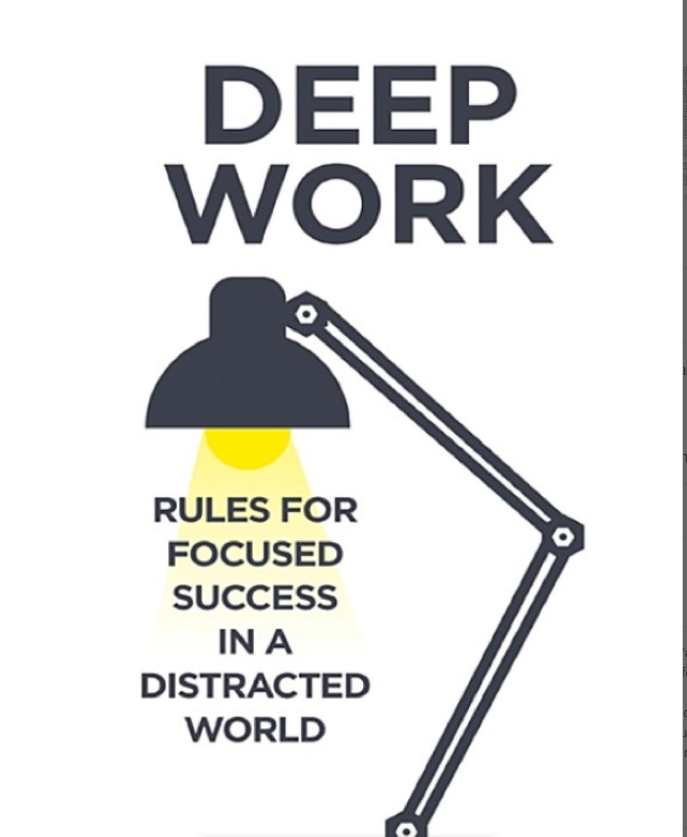 Today, we have a plethora of distractions available to us, ranging from social media to televisions to emails and all forms of digital media. The reason why achieving undivided attention in today's world has become a struggle in and of itself.
Cal Newport has devised methods in this book for achieving undivided attention away from all the chaos and becoming a better version of themselves.
According to Newport, deep work is required in any profession. He went over four rules for increasing focus. They are doing deep work, giving up social media, embracing boredom, and draining the shallows. Overall, this book is a good choice for improving your focus power.
Getting Things Done: The Art of Stress-Free Productivity - David Allen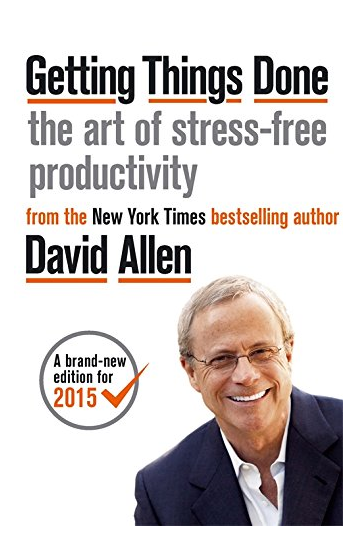 David Allen is a productivity consultant who has assisted numerous businesses and individuals in increasing their productivity and focus. David has introduced a number of good habits that have helped them increase their productivity and how an individual can cultivate them in themselves in this book.
In this book, he discusses the inevitability of distractions and difficulties, as well as how to deal with them. A lot of ideas and suggestions will help you focus more on your daily life. It focuses on how to stay focused in the midst of chaos.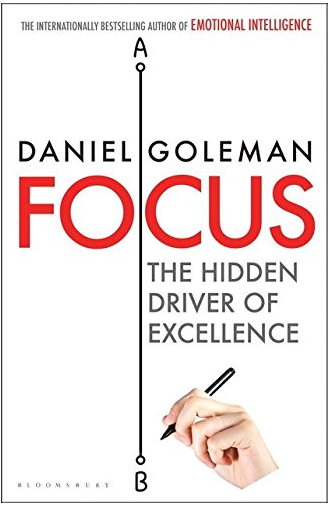 Goleman has 20 years of experience in psychology and journalism, so he understands how the human mind thinks in various situations. In his book, Goleman compares focus to a muscle, like muscles, like focus, need to be strengthened on a daily basis. A little focus practice will help you strengthen it.
A book explains that the key to cultivating focus in a human brain is to create a proper balance between life activities and the mind. It is an excellent book that will assist you in discovering some previously unknown facts about your brain.
The 80/20 Principle: The Secret to Achieving More with Less- Richard Koch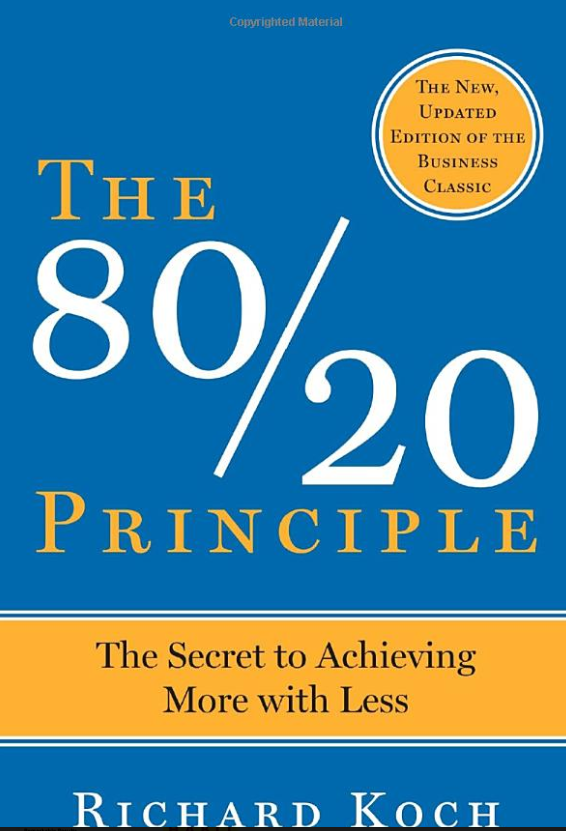 The 80/20 principle is one of the five most widely used business principles. This principle is also known as the Pareto Principle. The simple logic behind this principle is that you get an 80 per cent return if you put in only 20 per cent of the effort.
In this book, Richard Koch elaborated on this principle and influenced the readers on how they can apply the same principle in their daily lives to achieve happiness.
Focus on the 20% of relationships that are important to you rather than the 80% of relationships that don't even keep you happy. A simple method for achieving not only a successful business but also a happy life.
The One Thing: The Surprisingly Simple Truth Behind Extraordinary Results -Gary Keller and Jay Papasan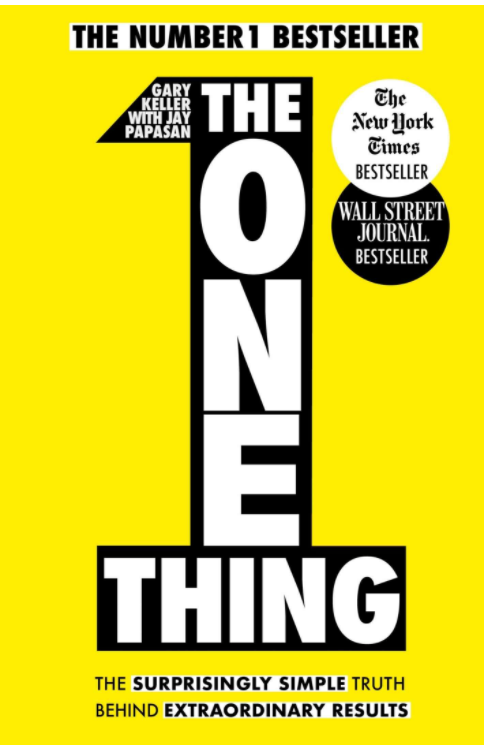 This book is entirely focused on one question: "What is the ONE thing I can do that will make everything else easier or unnecessary if I do it?"
A book that best explains the fundamental principle of slow and steady wins the race. You will not succeed unless you are willing to prioritize what you enjoy.
Everyone has a special field of interest in which they excel. Instead of doing what you don't want to do, make an effort to do something that you genuinely want to do. Regardless of how small or large. The person who puts in the most effort will shine.
Aside from that, this book will teach you to prioritize precious moments in your life rather than working endlessly without achieving happiness.
The compound effect- Darren hardy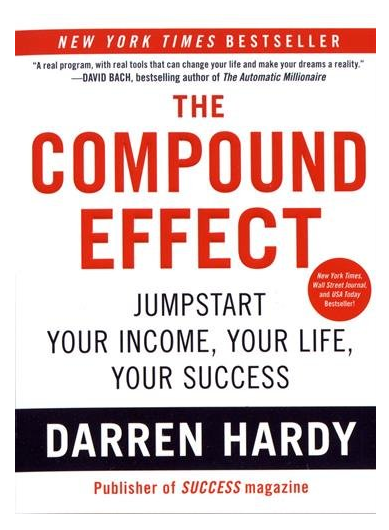 An incredible book that explains how the decisions you make daily shape your destiny. If you concentrate on the hood and what you want, you will either live the life you want or fall into a pit and end up living the life you never imagined.
The small actions you take on a daily basis will determine what you do in the future and how it will be shaped. A comprehensive guide for anyone who wants to be successful in life. Not only does it provide you with success, but it also provides you with contentment.
First things first - Stephen Convey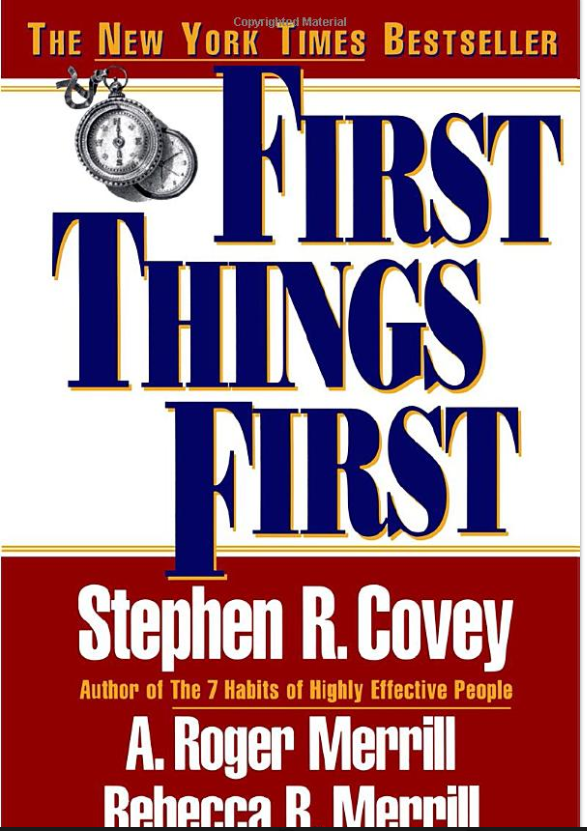 You will receive a comprehensive guide that will assist you in living a happier and more fulfilling life. This book teaches you to be content with your actions and to accept responsibility for everything you do.
This book will assist you in striking a balance between your professional and personal lives. In a rush to acquire everything, we must not lose sight of those truly important to us. This book will alter your perspective on life.
Vision to Reality: How Short-Term Massive Action Equals Long-Term Maximum Results — Honoree Corder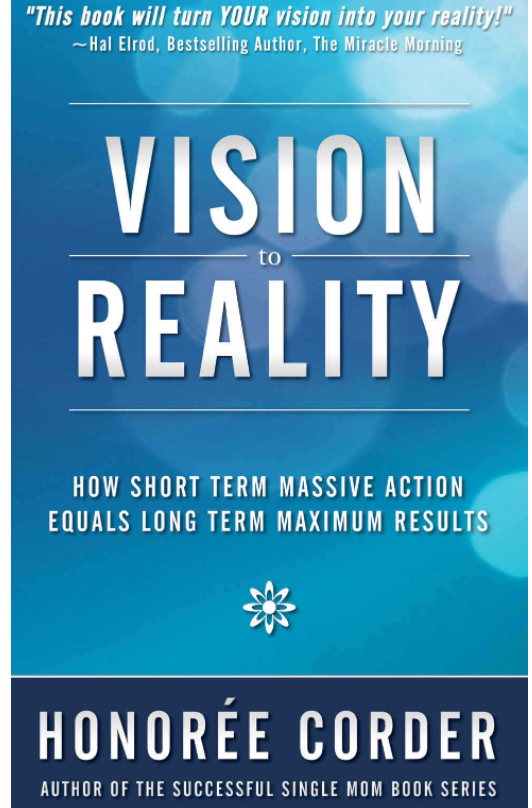 The author has described the strategies and methods for achieving all of your goals to achieve something bigger and better.
This book explains the 100-day rule and how to set goals for the next 100 days. Strive to meet the goals you set for yourself daily. If you stick to this strategy, you will see results quickly.
The Miracle Morning: The Not-So-Obvious Secret Guaranteed to Transform Your Life Before 8 AM — Hal Elrod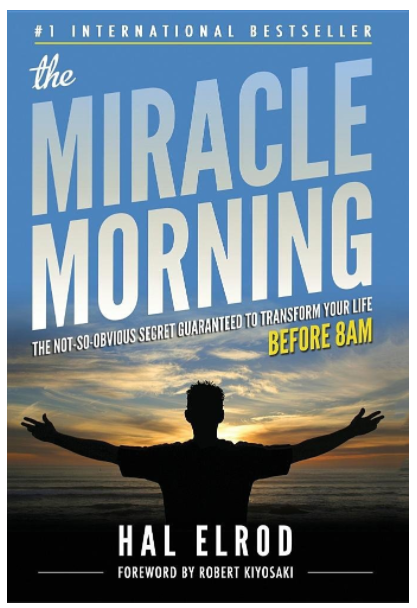 A must-have book for anyone looking to live a happy and productive life. A book with the power to make your morning magically amazing.
A book that explains the amazing ideas to incorporate into your life that will increase productivity and transform your successful journey into an amazing and beautiful one.
The principle stated in this book is S.A.V.E.R.S., which stands for Silence, Affirmation, Visualization, Exercise, Reading, and Scribble. When you follow these rules, you will notice a difference in your life.
Eat that Frog — Brian Tracy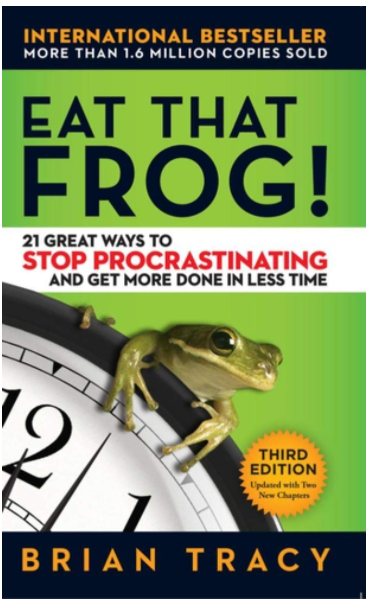 Brian Tracy's witty and amazing book is a gem in your book collection. It informs you that everything on your to-do list will not be completed. Obviously, there isn't enough time in the day for any human being to accomplish everything he desires. So concentrate on what is truly important.
There's an old adage that says if you eat a live frog first thing in the morning, you'll have the satisfaction of knowing you've finished the worst thing you'll have to do all day. This is where the title of this book comes from.
This book is further divided into 21 tips that the author has personally tested. For everyone who wants to live a productive life. Thank you for purchasing this book.
Summary
Because life is unpredictable, focus on the things you truly desire. The road to success is undoubtedly difficult, but consistent efforts, a great deal of focus, and consistency in whatever you do are what you need to succeed in life.
No one is born perfect. We all strive every day to be a better version of ourselves. The daily focus, and daily amendments in our life will enable us to gain a successful and happier life.
The books mentioned above are suggestions for you to read to improve your focus and live a more successful, happier, and contented life.
Related articles;
How to stay focused on studies.
200+ motivational quotes that me on track.
Why students must-read books daily.
Share and subscribe to the blog by email.