Developing better communication skills is a worthwhile and lifelong endeavour. You can find various books that can assist you in honing your communication abilities at different levels and in multiple contexts. A selection of the top books to help you develop your communication abilities is provided here.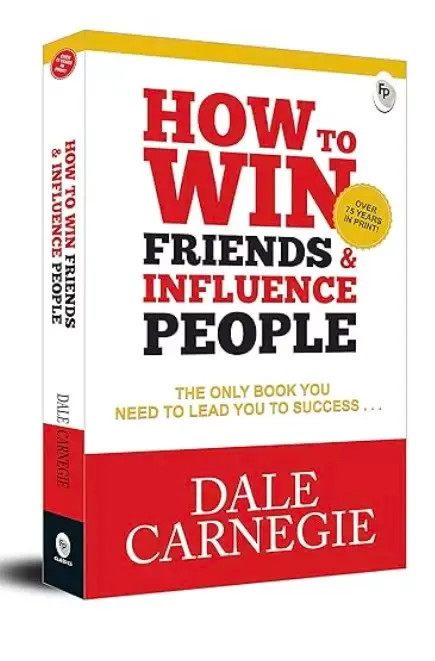 This classic self-help book has been a bestseller for many years. Since its initial publication in 1936, the book has remained relevant and significant in assisting people in developing both their communication and interpersonal skills.
The book is brimming with real-world examples, anecdotes, and doable suggestions for enhancing communication and forming wholesome relationships. Its main takeaway is to put other people's needs, wants, and feelings before your own to influence and win them over.
Applying the ideas presented in this book will make you a more effective communicator in your personal and professional lives. The book became a classic in self-improvement and emotional development because it profoundly affected people who wished to strengthen their interpersonal and communication abilities.
Important lessons from this book
Display sincere concern for others.
Make others feel valued.
Actively hear
Do not criticise or condemn.
Talk about other people's hobbies.
Allow others to believe that the concept is their own.
Prevent disagreements and conflicts.
Acknowledge your mistakes.
Make an effort to comprehend other people's viewpoints.
Take time to listen.
Attempt not to offend anyone.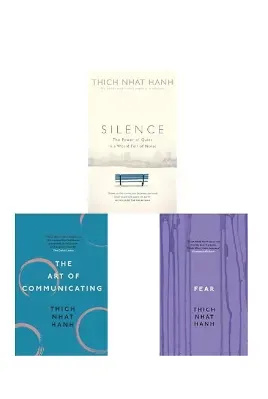 The thoughtful and perceptive book "The Art of Communicating" advises enhancing interpersonal communication and emphasising genuine interactions with others. A well-known Vietnamese Zen and Buddhist monk, teacher, and peace campaigner, Thich Nhat Hanh is the author of this book and offers readers mindfulness-based techniques to improve their communication skills.
The article provides readers with a helpful manual on how to put compassion and mindfulness into practice when interacting with others. It teaches us how to converse in a way that fosters peace, understanding, and healing in our interpersonal interactions. The book helps promote global connectivity, compassion, and personal development.
Important lessons from this book
Aware presence
Attentive hearing
Loving words
Speaking the truth in love
Transforming disputes
Reacting to rage
Peaceful conversation
Recognising suffering
Stillness and silence
Conscious conversation in daily life.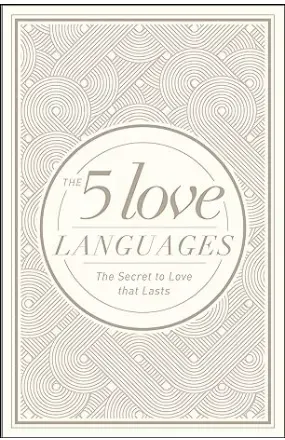 This well-known and significant book addresses the idea of love languages and how knowing them can improve relationships. The book explains how each individual has a unique love language and how understanding it may help couples communicate and bond better.
The book provides insights into how people express and accept love. Individuals and couples can strengthen their relationships by effectively speaking love in a way that connects with their partners and putting the ideas discussed in this book into practice.
This book will aid in closing the communication gap for a stronger bond, regardless of how long you have been dating or how recent it is.
Important lessons from this book
The five idioms of love
What is your love language is
Resolution of disputes Love as a choice
Success in long-term relationships
Successful communication
Satisfaction of emotional needs
Flexibility and development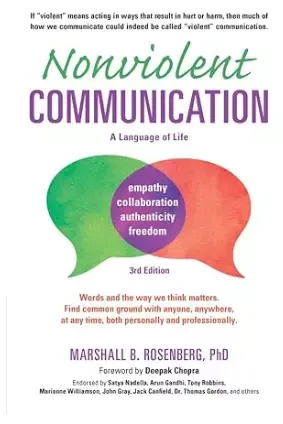 The ground-breaking book offers a framework for communication that promotes comprehension, empathy, and conflict resolution in intimate and professional relationships. The book describes the methods and tenets of nonviolent communication, a kind and empathic form of communication.
This book can be a valuable tool for anyone looking to hone their communication abilities. The ideas presented in this book will assist readers in developing more harmonious relationships and emphatically and non-aggressively resolving problems. The book provides valuable tools and examples to help readers employ NVC principles in everyday encounters and foster understanding and connection.
Important lessons from this book
Using NVC in different contexts
Pacific conflict resolution
Relationships are being transformed.
Establishing relationships
Making demands
A sympathetic ear
Speaking truthfully
Recognising needs recognising feelings
Observing but not judging
The NVC process in four steps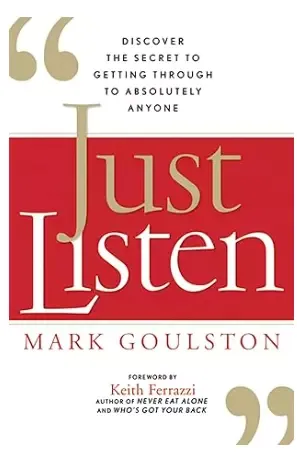 Mark Goulston's book aims to help readers learn the skills of good listening and communication to forge deeper connections with people. Psychiatrist and business consultant Dr. Mark Goulston provides helpful suggestions on how to enhance your communication abilities.
You can improve your communication and interpersonal relationships by listening, comprehending, and connecting with others. The author also concentrates on techniques enabling you to convey information to other people's thoughts and feelings, improving your communication skills.
Important lessons from this book
The value of attentiveness.
Get your mind off of yourself.
The listening levels.
Mutual mirroring and empathy.
Strategic Empathy.
We are dealing with challenging issues.
Power of Recognition.
It increases confidence, Reducing antagonism.
I am posing insightful queries.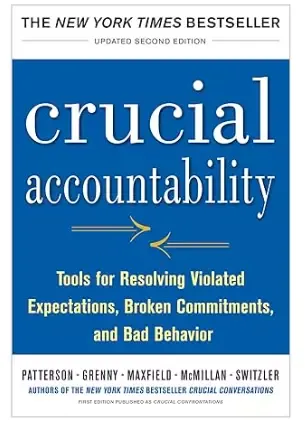 This is a thorough book that covers difficulties with accountability and settling disputes in both personal and professional lives. The book provides helpful tactics and methods for keeping people accountable while upholding courteous and healthy interactions.
If you wish to teach yourself how to deal with accountability issues, settle disputes, and promote effective communication, go with this book. The book offers a systematic method to address these problems while upholding respect and accountability, whether you are dealing with unmet expectations, broken promises, or problematic actions.
Important lessons from this book
Identifying holes in accountability
The order of accountability
The collection of common meaning
The method of "see-hear-feel"
Improving your storytelling
Ensuring safety
The three-step conversation on accountability
Team responsibility
Maintaining responsibility
Individual responsibility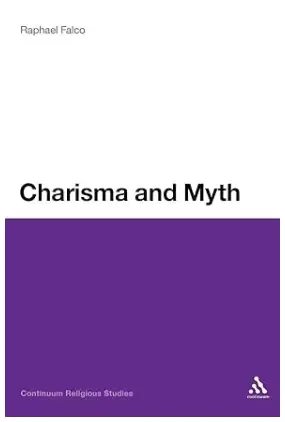 The book examines the idea of charisma and offers advice and methods for people who wish to become more magnetic and influential in their social circles.
The charisma is broken down into actionable tactics by Cabane, a charisma coach and leadership expert so that anyone may understand and use them.
It highlights that charisma is a skill that can be developed and improved rather than an elusive attribute reserved for a select few. Readers may learn to leave enduring and fruitful impressions in both personal and professional lives by building presence, power, and warmth while negotiating the barriers that stand in the way of charisma.
Important lessons from this book
Charisma explained
Three essential elements
Presence
The charisma formula
Energy Warmth
The difficulties with charisma
Charismatic communication in
Leadership
Increasing charisma
Ethics-related matters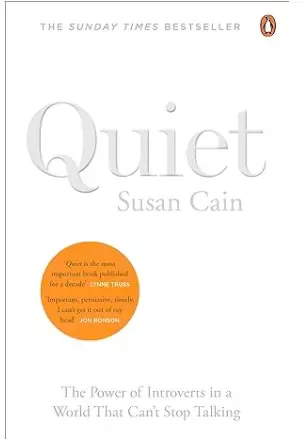 Susan Cain's book explores the ideals and resilience of introverted people in this extroverted world. Cain, who identifies as an introvert, sheds light on introverts' abilities, skills, traits, and unique qualities and promotes greater awareness of and appreciation for introversion.
The book has significantly influenced how we see introversion and has spurred significant discussions about the place of introverts in contemporary society. The book gives introverts the confidence to value and accept their inclinations. Extroverts have also been addressed to help them understand the value of introverts.
It is a book for introverts and anyone interested in learning about the power and complexity of human personalities.
Important lessons from this book
Extroverts versus introverts
The power of introverts
The value of privacy
Leadership and Introverts Group.
Dynamics and cooperation.
The ideal society for extroverts.
How to Raise Withdrawn Children.
We are striking a balance.
Peaceful revolution.
We are changing attitudes.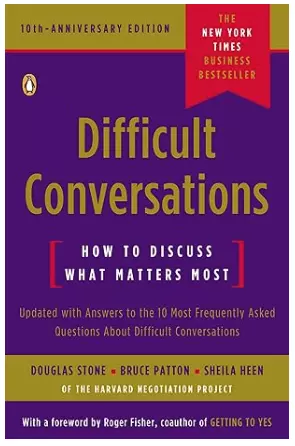 This book offers advice on handling obstacles and difficult conversations practically and thoughtfully. This book will assist you in navigating any situation when there are arguments, negotiations, or sensitive matters to be brought up.
This book is for anyone who wants to sharpen their communication abilities and handle difficult conversations more successfully. People can approach these situations more quickly if they comprehend the underlying dynamics of the challenging circumstances and use the book's concepts and approaches.
Important lessons from this book
The "And" position
Defining impact vs. intent
Negotiating contracts
Identity's function
A trait for challenging conversations
The effect of feelings
The game of blame
The three-way discussion
The value of challenging conversations
The system of contributions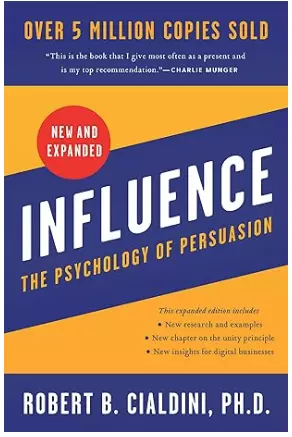 The psychology of why people consent and persuasion tactics are extensively covered in the book. The psychologist and marketing pro-Cialdini examines influence and persuasion and offers examples from the actual world.
The book discusses the science of persuasion while emphasising the need to use it ethically and responsibly. This book does an excellent job of addressing the elements that influence people to answer yes. This book is a manual for those looking to enhance their conversational skills and ethically persuade others.
Important lessons from this book
Authority.
Scarcity.
Contradictory idea.
Instruments of influence.
Social support.
Ethics-related matters.
Consistency and dedication.
Reciprocity.
Six influencing tenets.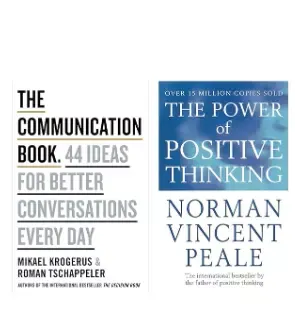 The brief and helpful guide offers readers 44 essential concepts and strategies to help them communicate more effectively in various contexts. The book also provides helpful suggestions for boosting regular private, public, or professional interactions.
The book can be used as a reference manual so that readers can skip right to the tip or technique that addresses the problem they are now experiencing during a difficult conversation.
Important lessons from this book
Speedy references
Practical visual format
Actual instances
A set of abilities
Applications for both personal and professional use
Making discussions better
Considering oneself
Graphical and useful format
A variety of communication methods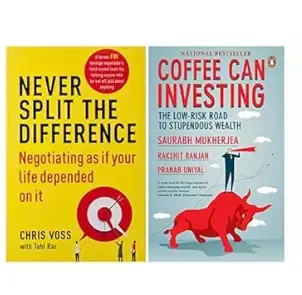 The book offers helpful ideas and negotiation strategies by drawing on the author's prior work as an FBI hostage negotiator. Voss offers concepts and tactics that can be used in various negotiations, from business transactions to private ones.
You can use the information in this book to improve your communication and negotiation abilities in personal interactions, whether you're a company professional, salesperson, leader, or someone else.
Voss discusses how high-stakes negotiations can be used in everyday talks while discussing high-stakes negotiations in the book.
Important lessons from this book.
Black Swan Technique.
Strategic Empathy.
Labelling Mirroring.
The complaint audit.
Standardised inquiries.
The three-principle.
Negotiations with terrorists and hostage-takers.
Dispute resolution in daily life.
Last words
These publications cover various communication topics, including public speaking, negotiating, and interpersonal interactions. Based on those, you can select the ones that most closely match your needs and interests, which will progressively help your communication skills improve.
Also read the following:
Best books to increase your focus.
Best books for Yoga Inspiration.
Nature and functioning of UPSC and its exams.
Share and subscribe to the blog by email.