Before jumping into quotes, I want you to understand certain things about motivation. How does motivation work? What does "motivation" mean? Why do we need motivation, and for what?
What is motivation?
Motivation can come in the form of a motivational video, an article full of motivational quotes, a motivational talk someone gives, or anything else that opens your mind and pushes you towards your desired goal.
Most of the time, we get motivated by other people's lives who are better than us, whether earning a good fortune or living to the fullest. These people can be anyone: top entrepreneurs, film stars, soccer players, scientists, architects, engineers, writers, etc.; whoever is living a good life on this planet becomes a source of motivation for others.
Sometimes we are inspired by these people's lives and their work. It doesn't matter what the reason is; the purpose of motivation remains the same: to move you forward in life and help you set a reasonable goal for life.
Most of the time, a sense of purpose comes into our lives by watching other people's lives. Because as humans (being partially monkeys), we tend to copy others in one way or another. And this is an undeniable fact. That's why we make idols and legends.
So the entire concept of motivation is to make you self-dependent and self-sufficient. And motivation has both positive and negative sides that we will discuss later.
How does motivation works?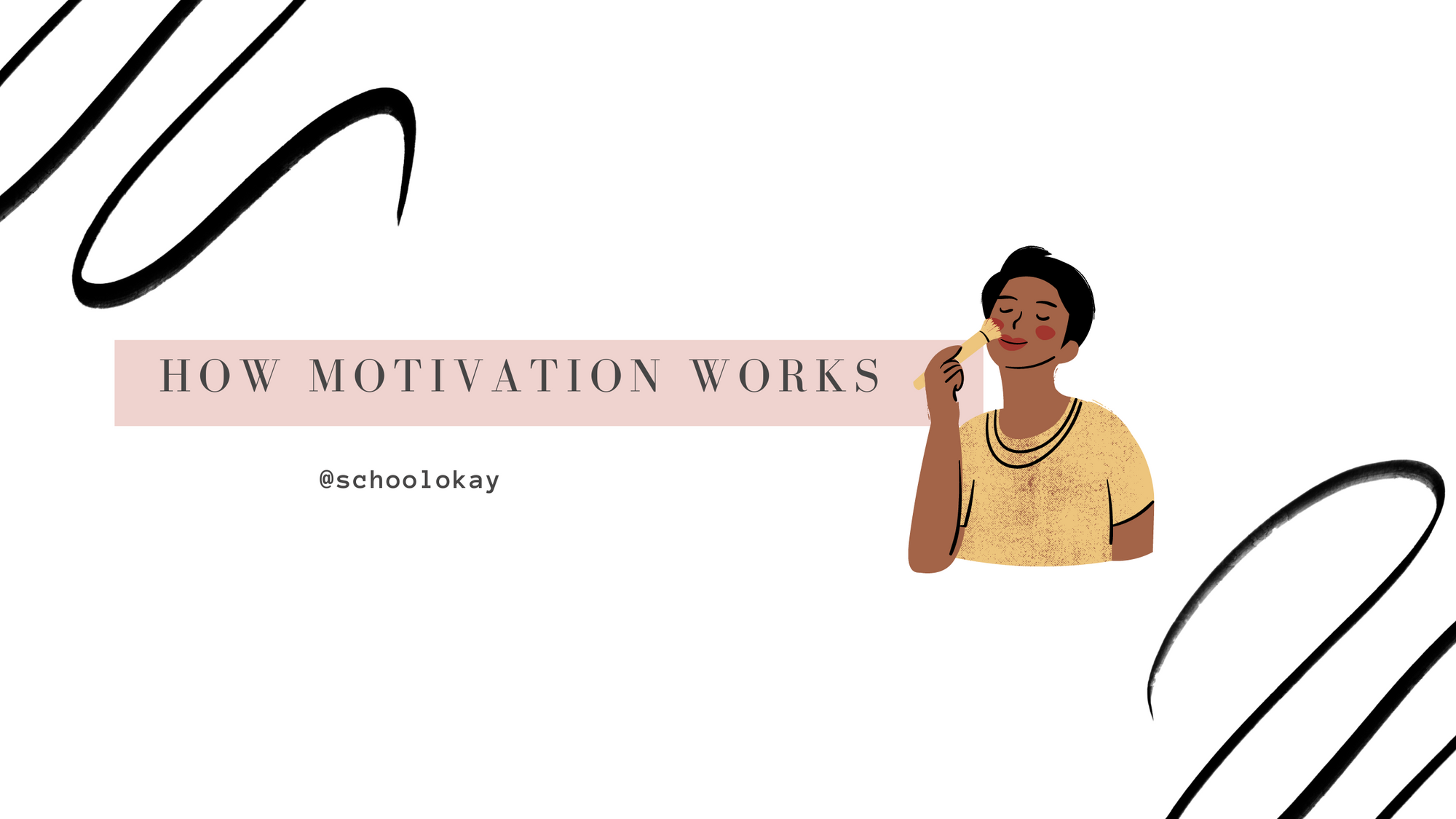 Motivational items stimulate your brain and heart simultaneously, as well as your inner desires. What Does All of This Mean?
This means you can only be motivated if you have an inner desire or want to achieve something deep down.
Motivation works for you if you have a desire to achieve something. Otherwise, it doesn't work. Because people with no desires are considered dead.
So to get motivated, you should have a good goal and the will to achieve it. If you don't have one, then why, in the first place, do you want to be motivated?
Understand this: there are two types of people on this planet.
One with a small goal and ready to compromise.
One with a big goal and not ready to compromise at any cost.
So people with a broad aim never chase motivation because they know there is nothing that can motivate them. After all, they're well aware that things they are aiming for come at a cost and need to pay that cost.
I guess you got the point, so if you're aiming for something big, then start working on that instead of searching for motivation.
Motivational Quotes That Keep Me Moving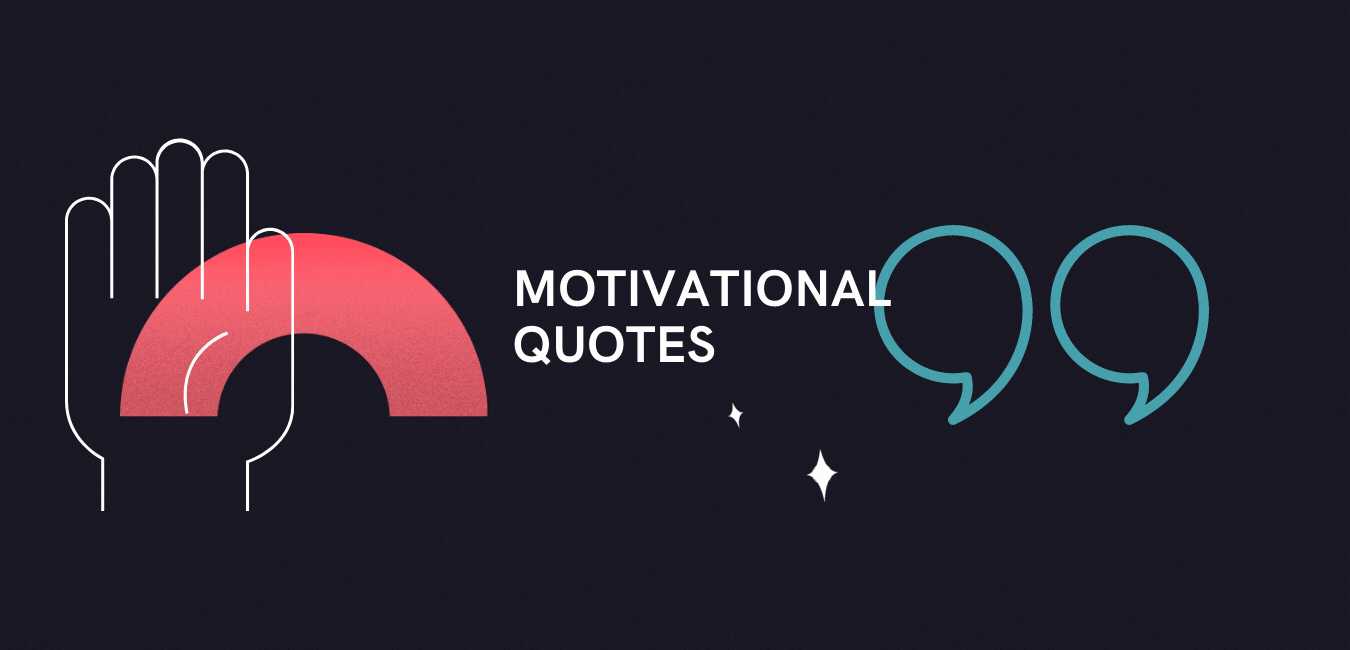 These quotes are part of my daily journal, and I often read them. These are all the property of some well-known older adults. And whenever I read them, I just get new ideas bumping into my head with the urge to do something.
Here we go;
"Never do anything against conscience even if the state demands it.-" Albert Einstein".
"The difference between a dreamer and a visionary is that a dreamer has his eyes closed and a visionary has his eyes open."
"Imagination is more important than knowledge-"Albert Einstein"
"A man should look for what is, and not for what he thinks should be"
"Our lives begin to end the day we become silent about things that matter.-" Martin Luther King Jr"
"There comes a time when silence is betrayal"
"You have to learn the rules of the game. And then you have to play better than anyone else.
"The true sign of intelligence is not knowledge but imagination.-"Albert Einstein"
 "Life shrinks or expands in proportion to one's courage.-Anais Nin"
"Whatever the mind of man can conceive and believe, it can achieve.-Napoleon Hill"
"Once we accept our limits, we go beyond them"
"If I cannot do great things, I can do small things in a great way"
"In the end, we will remember not the words of our enemies, but the silence of our friends."
"Life isn't about getting and having, it's about giving and being-"Kevin Kruse"
"Education is what remains after one has forgotten what one has learned is school-Albert Einstein"
"We must believe that we are gifted for something, and that thing, at whatever cost, must be attained.-Marie Curie."
"When I let go of what I am, I become what I might be.-"Lao Tzu".
"I attribute my success to this: I never gave or took any excuse.-Florence Nightingale".
"Logic will get you from A to B. Imagination will take you everywhere."
"The time is always right to do the right thing."
"Nothing in all the world is more dangerous than sincere ignorance and conscientious stupidity."
"The most common way people give up their power is by thinking they don't have any-Alice Walker"
"Our goal is to make the best devices in the world, not to be the biggest".
"Believe you can and you're halfway there.-Theodore Roosevelt".
"Strive not to be a success, but rather to be of value-Albert Einstein"
"The surest way to be happy is to seek happiness for others".
"Education is what remains after one has forgotten what one has learned in school.-Albert Einstein"
"A person who never made a mistake never tried anything new".
"Weakness of attitude becomes weakness of character".
"What affects one in a major way. Affects all in a minor way."
"Imagination is everything. It is the preview of life's coming attractions.-Albert Einstein".
"Few are those who see with their own eyes and feel with their own hearts.-Albert Einstein".
"When you are right you cannot be too radical; when you are wrong, you cannot be too conservative."
"Change does not roll in on the wheels of inevitability, but comes through continuous struggle."
"Two roads diverged in a wood, and I-I took the one less travelled by, And that has made all the difference.-Robert Frost."
"Intellectual growth should commence at birth and cease only at death-Albert Einstein."
"If you can't explain it simply, you don't understand it well enough".
"life is 10% what happens to me and 90% of how I react to it.-Charles Swindoll".
"The two most important days in your life are the day you are born and the day you find out why.-"Mark Twain."
"Everything has beauty, but not everyone can see.-Confucius"
"Only two things are infinite, the universe and human stupidity, and I'm not sure about the former."
"I am not a product of my circumstances. I am a product of my decisions-Stephen Covey."
"Life's most persistent and urgent question is, 'What are you doing for others?"
"Let no man pull you so low as to hate him."
"Courage faces fear and thereby masters it."
"The only thing that interferes with my learning is my education."
"If you're offered a seat on a rocket ship, don't ask what seat! Just get on.-Sheryl Sandberg."
"It's not that I'm so smart, it's just that I stay with problems longer."
"An unexamined life is not worth living.-Socrates"
"Every child is an artist. The problem is how to remain an artist once he grows up.-Pablo Picasso"
"The monotony and solitude of a quiet life stimulate the creative mind."
"Faith is taking the first step even when you can't see the whole staircase."
"Hate destroys the hater."
"The Distinction between the past, present and future is only stubbornly persistent illusion":-Albert Einstein.
"Almost always the creative, dedicated minority has made the world better"
"Forgiveness is not an occasional act, it is a constant attitude".
"A man can't ride your bank unless It's bent".
"Only in the darkness can you see the starts".
"Try not to become a man of success, but rather try to become a moan of value":-Albert Einstein.
"All progress is precarious, and the solution of the one problem brings us face to face with another problem".
"Definiteness of purpose is the starting point of all achievement":-W. Clement Stone.
"Sometimes life hits you in the head with a brick. Don't lose faith".
"Innovation distinguishes between a leader and a follower":- Steve Jobs.
"Fall seven times and stand up eight":-Japanese Proverb.
"I have decided to stick to love. Hate is to great a burden to bear".
"Stive not to be a success, but rather to be of value":- Albert Einstein.
"The important thing is not to stop questioning. Curiosity has its own reasons for existing":-Albert Einstein.
"The best revenge is massive success":- Frank Sinatra.
"Then thousand fools proclaim themselves into obscurity, while one wise man forgets himself into immortality".
"Don't allow anybody to make you feel that you're nobody".
"The most incomprehensible thing about the world is that it is comprehensible":- Albert Einstein.
"Winning isn't everything, but wanting to win is":- Vince Lombardi.
"If you can't fly then run, if you can't run then walk, if you can't walk then crawl, but whatever you do you have to keep moving forward".
"No person has the right to rain on your dreams"
"People often say that motivation doesn't last. Well, neither does bathing. That's why we recommend it daily":- Zig Ziglar.
"Listen to many, speak to a few":-William Shakespeare.
"Everyone should be respected as an individual, but no one idolized".
"We become what we think about":- Earl Nightingale.
"Any man who reads too much and uses his own brain too little falls into lazy habits of thinking":- Albert Einstein.
"Either you run the day, or the day runs you":- Jim Rohn.
"Darkness cannot drive our darkness: only light can do that. Hate cannot drive out hate: only love can do that".
"Find a voice in a whisper".
"Whether you think you can or you think you can't, you're right":-Henry Ford.
"Its is easier for a tutor to command than to teach":-John Locke.
"Dream as if you will live forever. Live as if you will die today.":-James Dean.
"The best time to plant a tree was 20 years ago . The second best time is now":- Chinese Proverb.
"Certain Things catch your eye, but pursue only those that capture the heart":-Ancient Indian Proverb.
"Happiness is not something readymade. It comes from your own actions".:-Dalai Lama.
"Imagination is more important than knowledge".
"Every strike brings me closer to the next home run". Babe Ruth.
"Learn from yesterday, live for today, hope for tomorrow. The important thing is not to stop questioning":-Albert Einstein.
"Few things can help an individual more than to place responsibility on him, and to let him know that you trust him".:-Booker T.  Washington.
"Lightning make no sound until it strikes"
"We must substitute courage for caution"
"Nothing pains some people more than having to think".
"The best consolation is to share the pain of a crying friend in silence, than to say a word that doesn't fit the situation submitted by" Ara.
"Go confidently in the direction of your dreams. Live the life you have imagined":-Henry David Thoreau.
"Always remember you are braver than you believe, stronger than you seem, and smarter than you think:-Christopher Robin.
"The most difficult thing in the decision to act, the rest is merely tenacity":-Amelia Earhart.
"The best time for you to hold your tongue is the time you feel you must say something or bust":- Josh Billings.
"Life is not measured by the number of breaths we take, but by the moments that take our breath away":-Maya Angelou.
"Talk to yourself like you would to someone you love." Brene Brown.
"The mind is everything, What you think you become":-Buddha.
"True silence is the rest of the mind; it is to the spirit what sleep is to the body, nourishment and refreshment":-William penn.
"A good decision is based on knowledge and not on numbers":- Plato.
"Confidence comes not from always being right but from not fearing to be wrong." Peter T. Mcintyre.
"Be the peace you wish to see in the world"!
"The bird is powered by its own life and by it's motivation". APJ Abdul Kalam.
"You can never cross the ocean until you have the courage to lose the sight of the shore.: Christopher Columbus.
"Life is what happens to you while while you're busy making other plans.:-John Lennon.
"Silence and reserve will give anyone a reputation for wisdom".:-Myrtle Reed.
"Some are born great, some achieve greatness, and some have greatness thrust upon them:- William Shakespeare.
"We must live together as brothers or perish together as fools."
"Your time is limited, so don't waste it living someone else's life:- Steve Jobs.
"Everything that we see is a shadow cast by that which we do not see".
"He who does not know how to be silent will not know how to speak.":-Ausonius.
"Whatever you can do, or dream you can, being it. Boldness has genius, power and magic in it".:-Johann Wolfgang von Goethe.
"If you're presenting yourself with confidence, you can pull pretty much anything." Katy Perry.
"Life is about making an impact, not making an income".:-Kevin Kruse.
"Everything you've ever wanted is on the other side of fear". George Addair.
"You yourself, as much as anyone in the entire universe deserve your love and affection." Buddha.
"To be yourself in a world that is constantly trying to make you something else is the greatest accomplishment." Ralph Waldo Emerson.
"One important key to success is self-confidence. An important key to self-confidence is preparation". Arthur Ashe.
"We should not give up and we should not allow the problem to defeat us". APJ Abdul Kalam.
"It is not the mountain we conquer, but ourselves.":-Sir Edmund Hillary.
"No man's knowledge here can go beyond his experience'. John Locke.
"Silence is a fence around wisdom".:-German Proverb.
"Dream is not that which you see while sleeping it is something that does not let you sleep".:-APJ Abdul Kalam.
"The moment you doubt whether you can fly, you cease forever to be able to do it".:-JM. Barrie.
"Building capacity dissolves differences. It irons out inequalities". APJ Abdul Kalam.
"Silence is a secret weapon that few can master because the noise of the world is more appealing. Submitted by: Wesley Jones.
"Thinking is the capital, Enterprise is the way, and Hard work is the solution." APJ Abdul Kamal.
"As people are walking all the time, in the same spot, a path appears".:- John Locke.
"You can have anything you want if you are willing to give up the belief that you can't have it".:- Dr Robert Anthony.
"There can be no positive result through negative attitude. Think positive. Live positive":- RVM.
"After Climbing a great hill, one only finds that there are many more hills to climb".:- Nelson Mandela.
"When I started counting my blessing, my whole I".
"Our doubts are traitors and make us lose the good we oft might win by fearing to attempt".:-William Shakespeare.
"Nothing strengthens authority so much as silence.": Leonardo da Vinci.
"For me, there are two types of people: the young and the experienced".:-APJ Abdul Kamal.
"The very substance of the ambitions is merely the shadow of a dream".:-William Shakespeare.
"Confidence is a habit that can be developed by acting as if you already had the confidence you desire to have".:-Brian Tracy.
"As soon as you trust yourself, you will know how to live".:-Johann Wolfgang von Goethe.
"Small aim is a crime; have great aim". APJ Abdul Kamal.
"If we all did the things we are capable of doing, we would literally astound ourselves". Thomas Alva Edison.
"Silence is the sign of not knowing what to do. We just stare and stare, until the humble silence is broken.
"One of the very important characteristics of a students is to question. Let the students ask questions". APJ Abdul Kamal.
"Shyness has a strange element of narcissism, a belief that how we look, how we perform, is truly important to other people".:-Andre Dubus.
"The way to develop self-confidence is to do the thing you fear and get a record of successful experience behind you".
"Silence is a true friend who never betrays". Confucius.
"Suffering is the essence of success!!!" APJ Abdul Kalam.
"Problems are common, but attitude makes difference!!!":- APJ Abdul Kalam.
"There cannot be greater Rudeness than to interrupt another in the current of his discourse".:-John Locke.
"Climbing to the top demand strength, whether it is to the top of Mount Everest or to the top of your career". APJ Abdul Kalam.
"The courage to be is the courage to accept oneself, in spite of being unacceptable". Paul Tillich.
"Believe you can and you're halfway there".:-Theodore Roosevelt.
"You have to dream before your dream can come true".:-APJ Abdul Kalam.
"The most profound statements are often said in silence".:-Lynn Johnston.
"Optimism is the faith that leads to achievement. Nothing can be done without hope and confidence". Helen Keller.
"If you want to shine like a sun. First burn like a sun".:- APJ Abdul Kalam.
"Brevity is the soul of wit".:-William Shakespeare.
"The tree of silence bears the fruit of peace". Arabian Proverb.
"Trust yourself. You know more than you think you do". Dr. Benjamin Spock.
"Don't be satisfied with stories, how things have gone with others. Unfold your own myth". Rumi.
"War is never a lasting solution for any problem". APJ Abdul Kalam.
"Poetry comes from the highest happiness or the deepest sorrow" APJ Abdul Kalam.
"Education is the most powerful weapon which you can use to change the world".:-Nelson Mandela.
"Silence is one of the great arts of conversation".:-Marcus Tullius Cicero.
"What worries you, masters you". John Locke.
"Aim higher is case you fall short". Suzanne Collins.
"Don't spend time beating on wall, hoping to transform it into a door.":-Coco Chanel.
"Silence is also speech".:- Proverb.
"If we are not free, no one will respect us" APJ Abdul Kalam.
Every single quote that I have mentioned above is really important to me and cries out for deep meaning.
If you're able to get one of the quotes out of 200, then I'm sure you're going to keep it for life.
Also, read;
Share and subscribe to the email.