I know that for some students, math is a pain, and sometimes math feels too hard because of the questions, calculations, and formulas. Plus some topics like algebra, trigonometry, geometry, and calculus. These topics are the real deal.
If you don't focus on these topics in your class 11th and class 12th, you will really regret it when you appear for any competitive exams later after your class 12th.
Before moving into the details, I want you to know that math is not hard. Because something is hard or easy completely depends on how much money you put into that thing.
Suppose you ask a football player to play in a badminton match. What will he say?
He will say it's hard for him. Because it's not his game, and he's not practicing for that.
So the point is; PRACTICE.
Everything depends on your practice. If you're practicing a lot of questions, then you will feel that math is an easy subject. Otherwise, you will say that math is quite difficult to deal with, but only because you are not practicing much.
Why am I saying this?
Because math is a game of knowing the basics and practicing more and more questions. A lot of students feel math is difficult only because they have never worked on their basics of math. And in some cases, their teachers never pay attention to them.
So this lack of attention by teachers later turns into a huge problem for kids. You may be thinking, what kind of problem?
The problem of not being able to solve questions, even simple ones.
Let's talk about classes.
As we all know, every math class contains different topics and different concepts. These concepts grow in difficulty level with the increase in class level.
For example, class 6 math is easier than class 7th, and class 9 math is not as easy as class 10th.
It's because class 9th totally contains the topics of class 11th and class 12th in a smaller form. Later, these topics just grow.
I know that understanding this is quite complicated. Because of the nature of the subject we are talking about here, math is a completely practice-based subject because it does not have any theoretical questions.
In special cases, there are some theorems that are asked in exams. Otherwise, math is completely practice-based.
Problems in trigonometry, probability, and number systems all grow in difficulty with your class level. Because every class level also indicates that your brain level is increasing.
We all assume that with age, our brains also develop, which is not true for all of us. lol.
How you should handle your math in your different-different classes.
Starting from class 6th.
Class 6 is the start of your new journey, where all the new subjects are introduced, plus the difficulty level is also quite higher as compared to previous classes. That's the reason a lot of students lack proficiency in 6th grade in different subjects.
Some feel math is hard, some say social studies are boring, and some go for science (chemistry, physics, and biology). It's different for all students. Only because all students have different minds and different mindsets. Because of this difference in mindset, students feel some subjects are hard and some are easy. Not all teachers understand this.
They just think that students who are not scoring well are weak, but in reality, the case is quite different. The Student is not scoring because he's not getting anything.
It's like if you don't know how to swim, then how will you swim? So there is only one thing that we need to understand here.
It's not the student who's weak; it's the teacher who's not addressing the student properly.
💡
Because in class 6th, almost all students are weak, except for some whose parents are guiding them. It's because from class 6th to class 8th, you learn the basics. These are not the classes where you are supposed to run behind the marks.
So if you're in class 6th and someone is telling you to score high, tell them, don't tell me how to deal with things. I will manage my own, and you should mind your own business.
So what do you need to do for class 6th to class 8th math?
Try to learn the basics very deeply.
Do not run behind the marks.
Do not feel you're weak in any subject.
Solve questions daily until you don't get the idea and concept of that question.
If you do not learn the basics in lower classes, then you'll automatically find math's a difficult subject in higher classes.
So work on your basics if you want to improve your scores in higher classes.
How to manage higher classes Math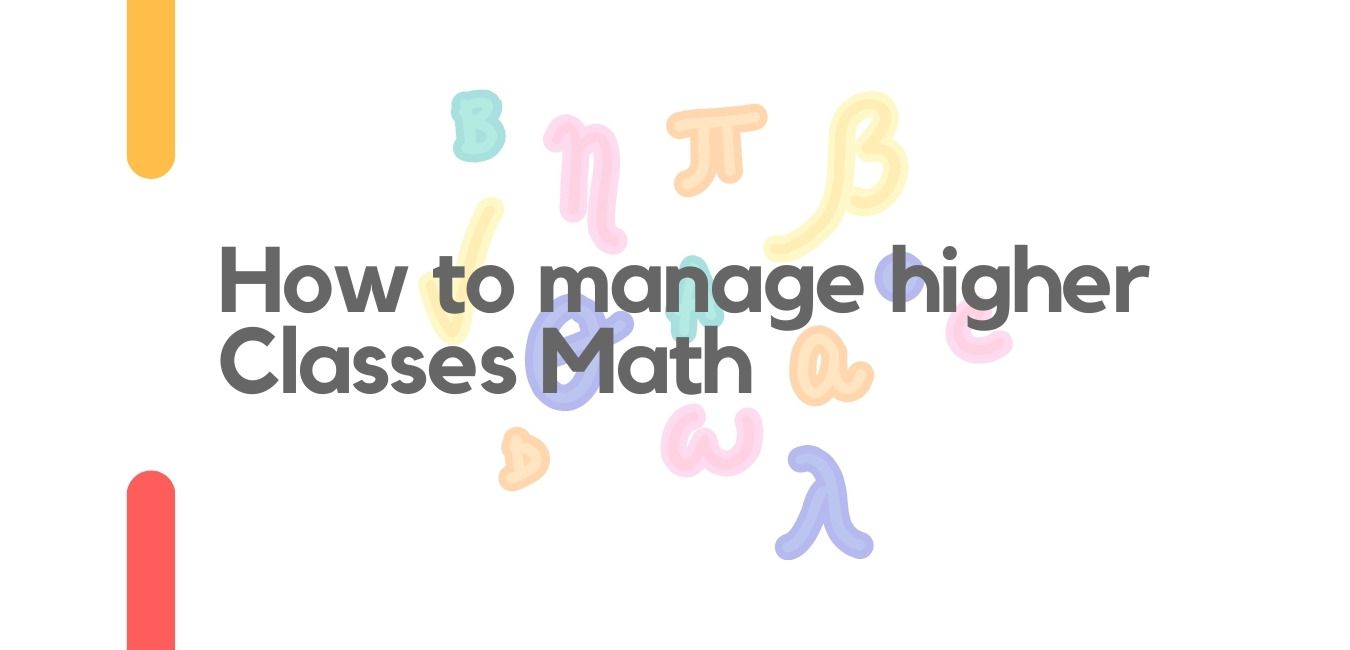 From 9th to 12th grade, these are considered higher classes, and math in these classes is quite tough as compared to lower classes. Because now you have to deal with topics like the number system, complex numbers, complex geometry, circles, triangles, trigonometry from basic to complex, calculus, and many other tough topics.
If you are not good at the basics, then you'll automatically find these topics difficult. Because these topics really require some means to take control over. Plus, if you want to crack exams like IIT JEE (how to crack IIT JEE), NDA, SSC, and other bank-based exams, then you should learn these topics very carefully.
I know, it may sound too early now. But if you're in class 9 now, the you should start.
Read this carefully.
If you're in class 9 now, then it's the best time to learn math fully because later you'll not get the time.
A lot of students ask me questions about Quora. One of them is this:
Sir, I am in class 12th and I have not done my class 11th math. Will it affect my class 12th?
The answer is yes. Obviously, it will definitely affect your class 12th. Because half the topics of class 12th are completely based on those of class 11th.
So if you're in class 9th and ignoring the topics of class 9th math, then you should stop now. because it will have an impact on your higher level math scores
It doesn't matter which class you're in; 9th, 10th, 11th, or 12th, you should take your math seriously if you wish to score high on board exams, plus if you're aiming for any competitive exams.
Now I am about to end this post, so if you're reading this post, then do not forget to comment below. Also let me know if you have any questions.
Tips to manage your class 9th and class 10th math.
Solve many questions (it goes with all classes).
Don't move on to the next topic until you've finished the previous one.
Do not skip topics because later you're going to face them for sure.
Get guidance from someone if you feel like math is difficult in any way.
Answer as many questions as you can each day.
Maintain your daily goal of answering at least 30 questions.
Make an effort to improve your calculation speed.
Do not consider yourself a weak student. (Because no one is weak).
Ask your teacher as many questions as you can.
Because that will decide how dedicated you are.
Note: the secret to scoring is practice, nothing else.
How to manage class 11th and class 12th math.
1. Solve more and more questions.
2. Ask your teacher as many questions as you can.
3. Complete mocks.
Solve books like RS and RD (include this with class 10th and class 9th also). If you're aiming for any type of exam, then solve books related to that also. Solving many questions is the only way to score. Plus, you can only get a grip on math by solving questions daily.
I know a lot of people will tell you to learn the formulas and all. But in reality, when you start practicing, question formulas are automatically compiled in your brain.
Also, read;
Best reference books for class 9.
Best reference books for class 10.
How to stay focused on studies.
Share.