Students of class 11th study every subject from very basic, including mathematics, which becomes the base of PCB, i.e. Physics, Chemistry and Biology. However, this may depend on what you take as your stream. Students with a background in commerce and medical often face difficulty in mathematics. It is impossible to run from mathematics, it is everywhere. So we are discussing the top 10 ed-tech apps for mathematics class 11th.
This is the truth, and the more you get into the subjects, you will realise on your own how important it is to get involved with mathematics, as it is a subject that can help you flourish in almost every subject.
When starting mathematics, we are unaware of how many preassumptions we make in class 11th. After giving your class 11th final exams, you will realise that you need to look at every minute detail in every chapter before moving forward, but that is the moment you are too late.
Basically, because math is the base for every single exam that you give in India or even for foreign education, It doesn't matter what exam you prepare for but there is always basic to standard math involved in the preparation of the exam.
To  not let that happen, here are ten apps that can help you when studying mathematics online: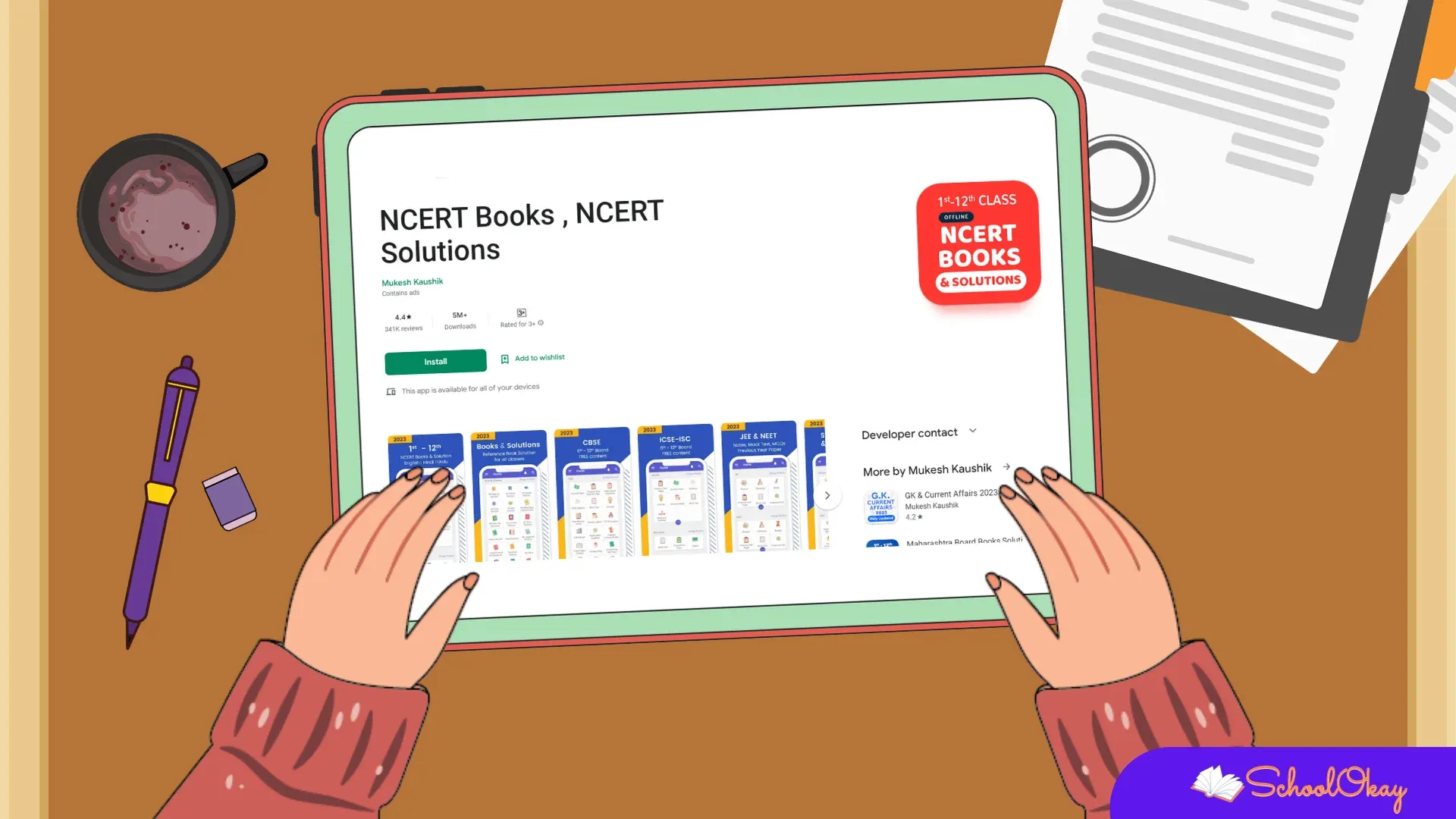 Any exam such as NCERT, CBSE, CISCE, NEET, JEE, or CUET has resources like Books and Solutions, Notes, Exemplar, Previous Year Questions, MCQ Tests, etc.
It even offers other competitive exams like NTSE, IMO, KVPY and other Olympiad-level exams. Providing all of this under the name of NCERT is a must-have one-for-all app that covers everything for students with all their needs.
Books by famous authors such as HC Verma, TR Jain, Grewal, etc., are provided in the app. The Publisher of the app, Mukesh Kaushik, offers many other apps with the same one-for-all feature inside every app he offers.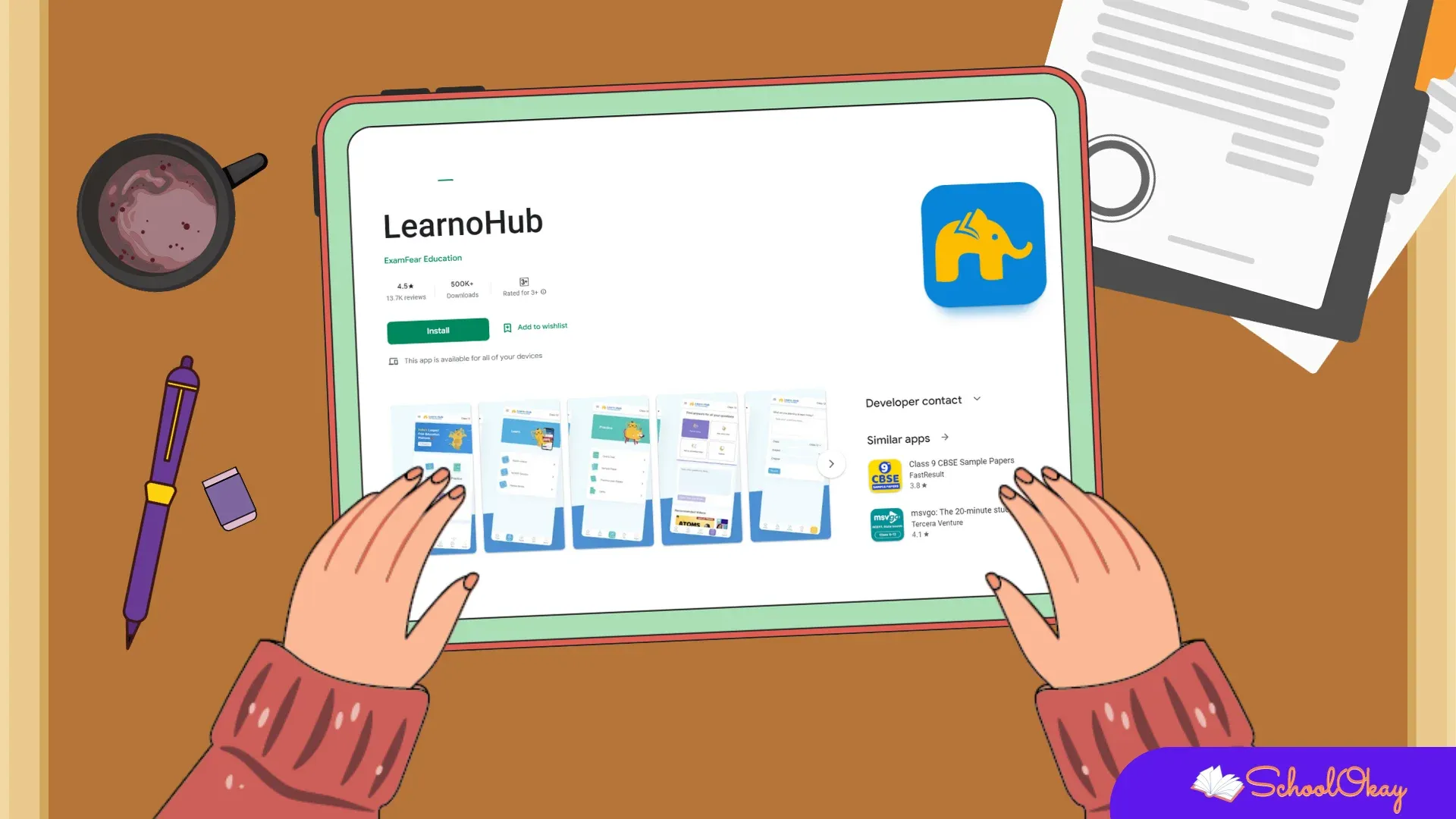 An app that is based on a youtube channel but is very relevant to the NCERT syllabus, it provides to-the-point videos, revised notes, NCERT solutions, sample papers, DPPs, etc.
Roshni Mam, the founder of Learnohub which was earlier known by the name ExamFear, is a great teacher, although not teaching advanced-level mathematics.
Many of us are in the habit of looking down upon the school teachers or the teachers who teach the CBSE syllabus, especially if we are preparing for competitive exams like JEE/NEET.
You should remember teaching is a skill as well as an art. Everything he/she teaches needs a lot of input. You should always respect the hard work they put into it. You might be more knowledgeable but may not have the experience and patience they would have.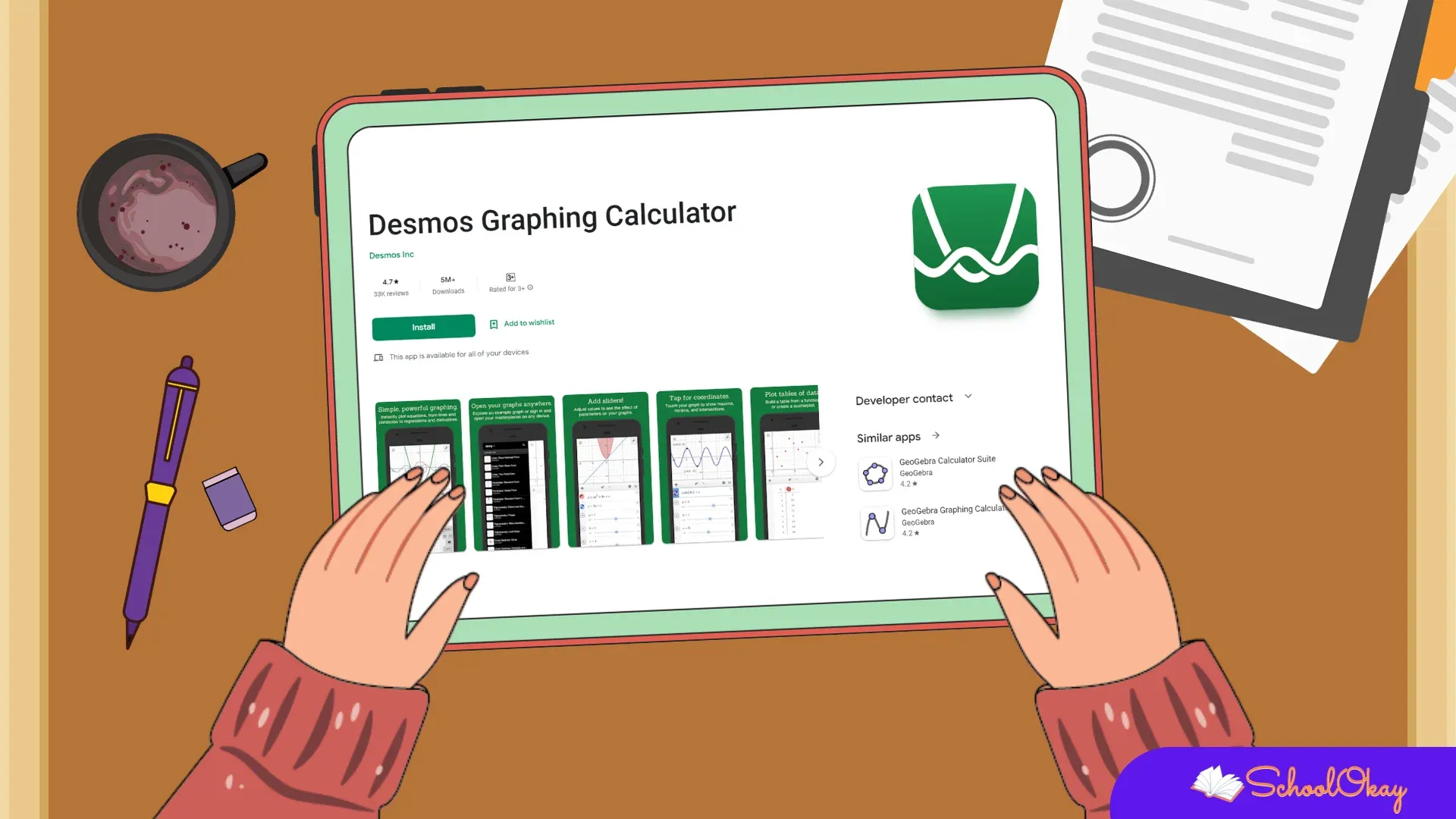 Desmos is a non-profit organization that encourages the growth and education of individuals all over the world in the field of mathematics.
They provide a graphing calculator for mobile devices in addition to a web application for desktop computers. Calculator functionality is included in the Desmos app, which can be downloaded from the Play Store.
Although they might be challenging to comprehend, graphs are an excellent approach to visualise mathematics. The use of graphs in chapters like trigonometry and polynomial equations is a must.
Graphs are an integral part of mathematics, where it understands how a function works to different types of functions, etc. Calculus is dependent on graphs.
Even in competitive exams like JEE, a chapter is exclusively dedicated to graphs. Therefore, you should be comfortable using graphs.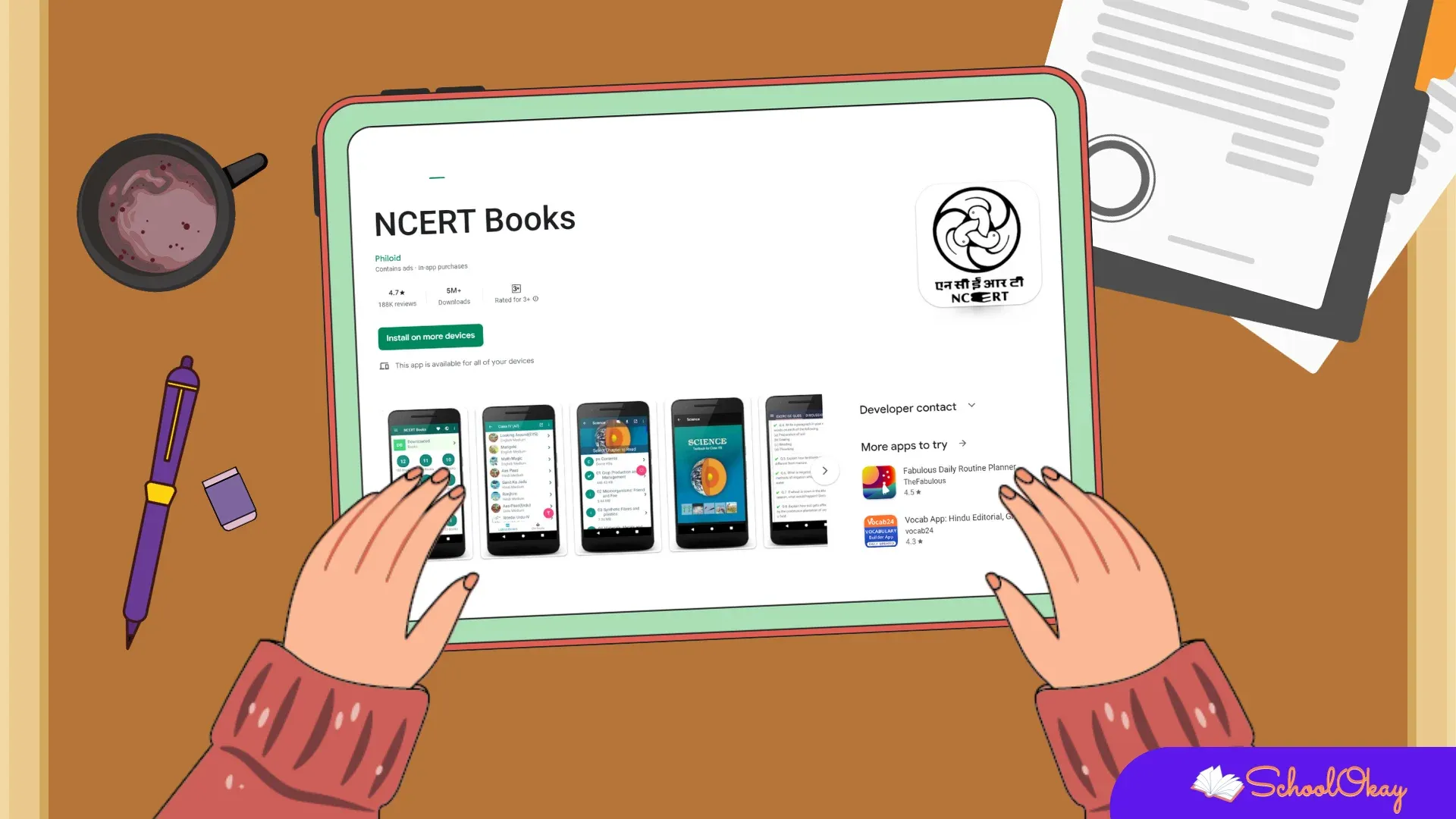 The NCERT Books app is an official app developed by the Philoid platform that aims to provide free education. It provides NCERT Solutions, PDFs, Videos, and Discussions for NEET, JEE, SSC & UPSC IAS exams.
The NCERT book for maths is essential for developing concepts, as I've already stated. It may take time for a student with no prior knowledge of a topic to get some understanding of the curriculum.
And not just examples and miscellaneous from the mathematics book are game changers and can help you score very high marks.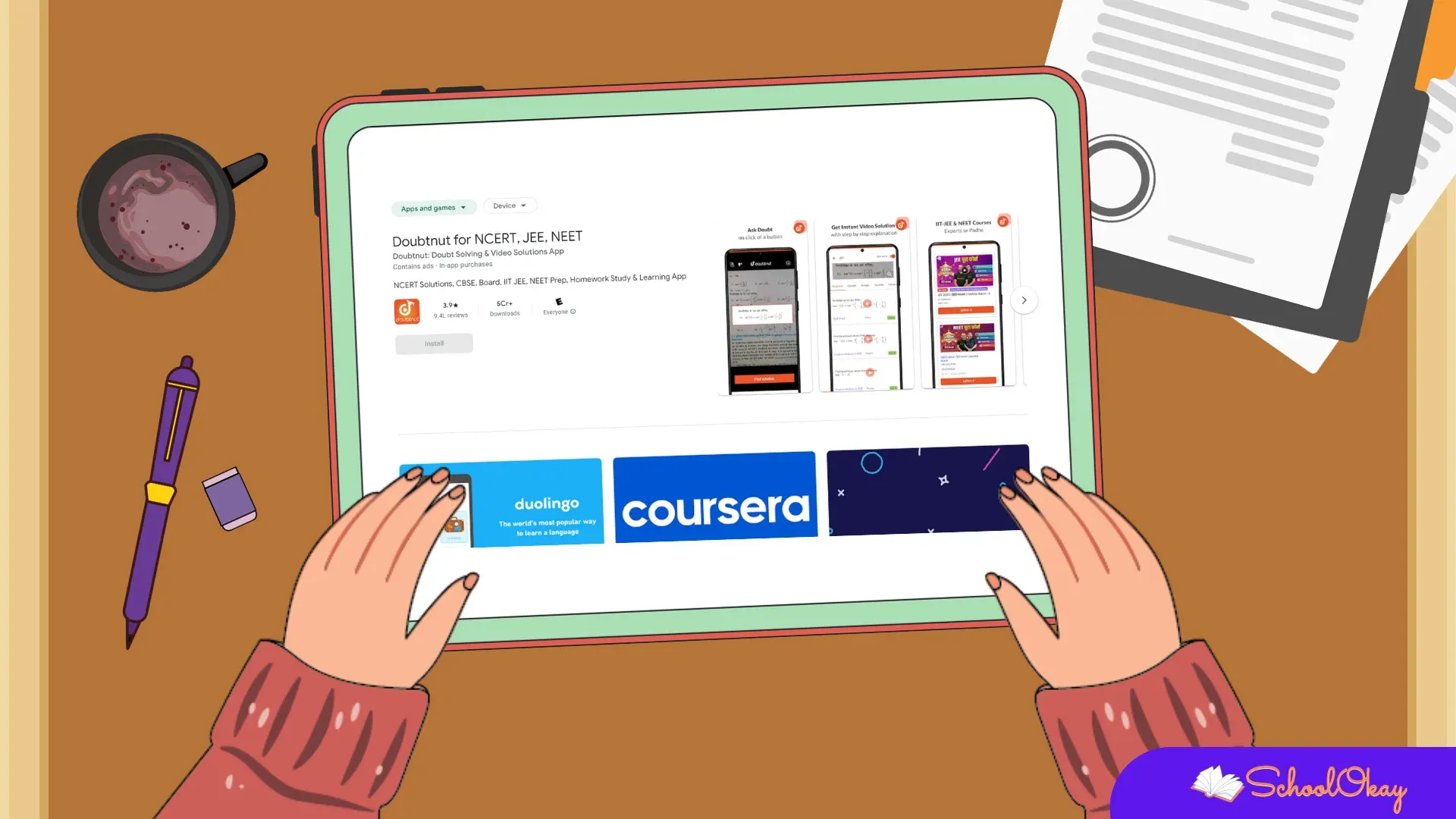 Doubtnut provides you with a step-by-step video solution primarily for every problem. If possible, they also provide solutions to that particular question along with the video.
It is a 'search with an image' app that gives solutions to questions, and most of the time, you can trust them with solutions.
This app can be very helpful, and yes, as you might be aware, this is a better alternative to the Microsoft app and also provides other free materials, but most of the time, I have used it for solutions only.
To search for a question, you can either open the app or search for a question in a browser application.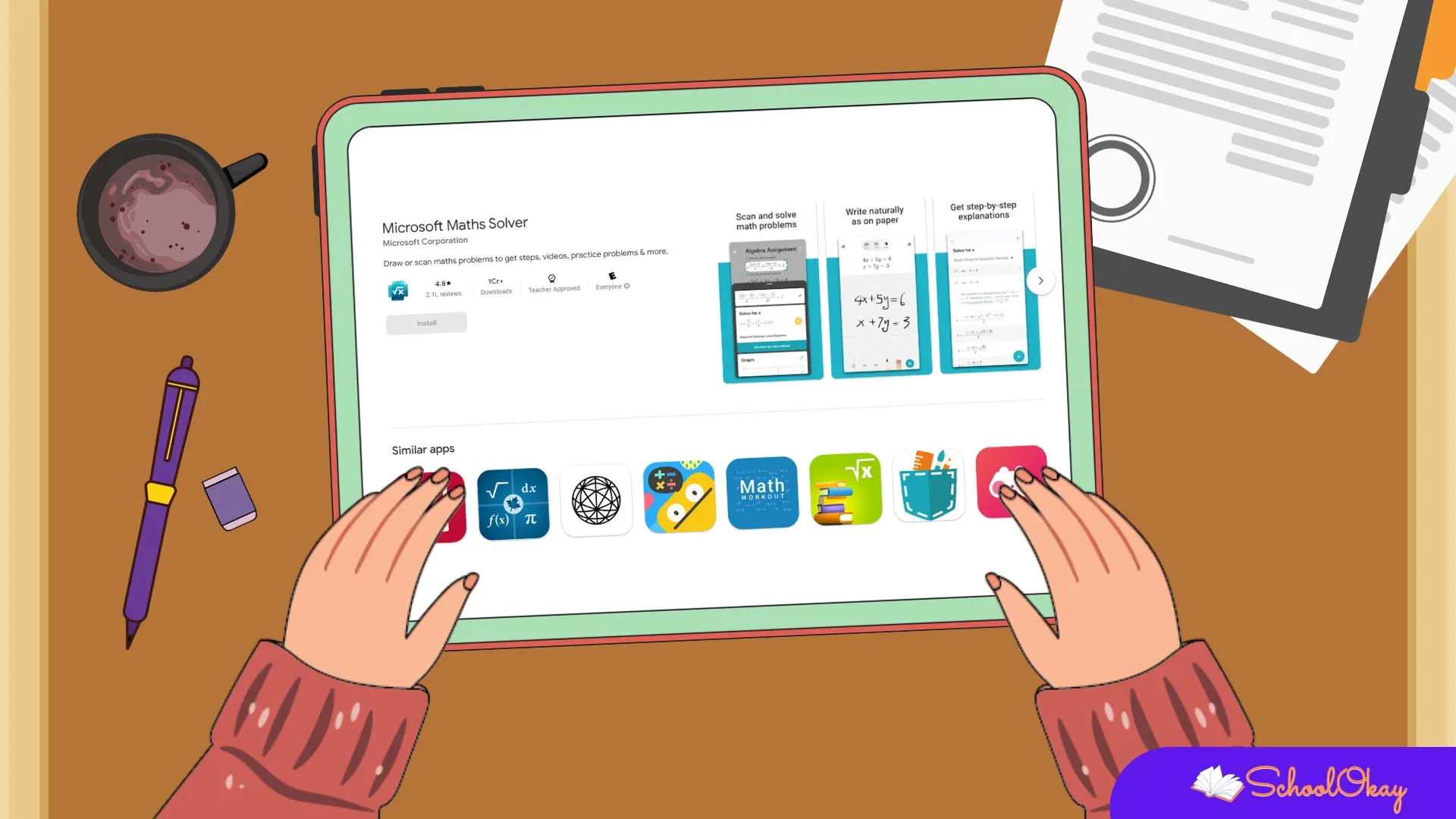 Mathematics can be a challenging subject, especially when you have topics like differentiation, integration, vectors and probability in classes 11 and 12.
This app, offered by Microsoft, has a good user interface and has the functionality to scan the question but only math equations and then search for the answer accordingly.
It provides video solutions as well to math equations but cannot do so when given word problems. It also takes quizzes on topics that you searched for to take a test.
It provides multiple solving options for a single question. It may not be a go-to app, but it is very useful when you are stuck on a question.
You can try this app if you're looking for algebraic solutions.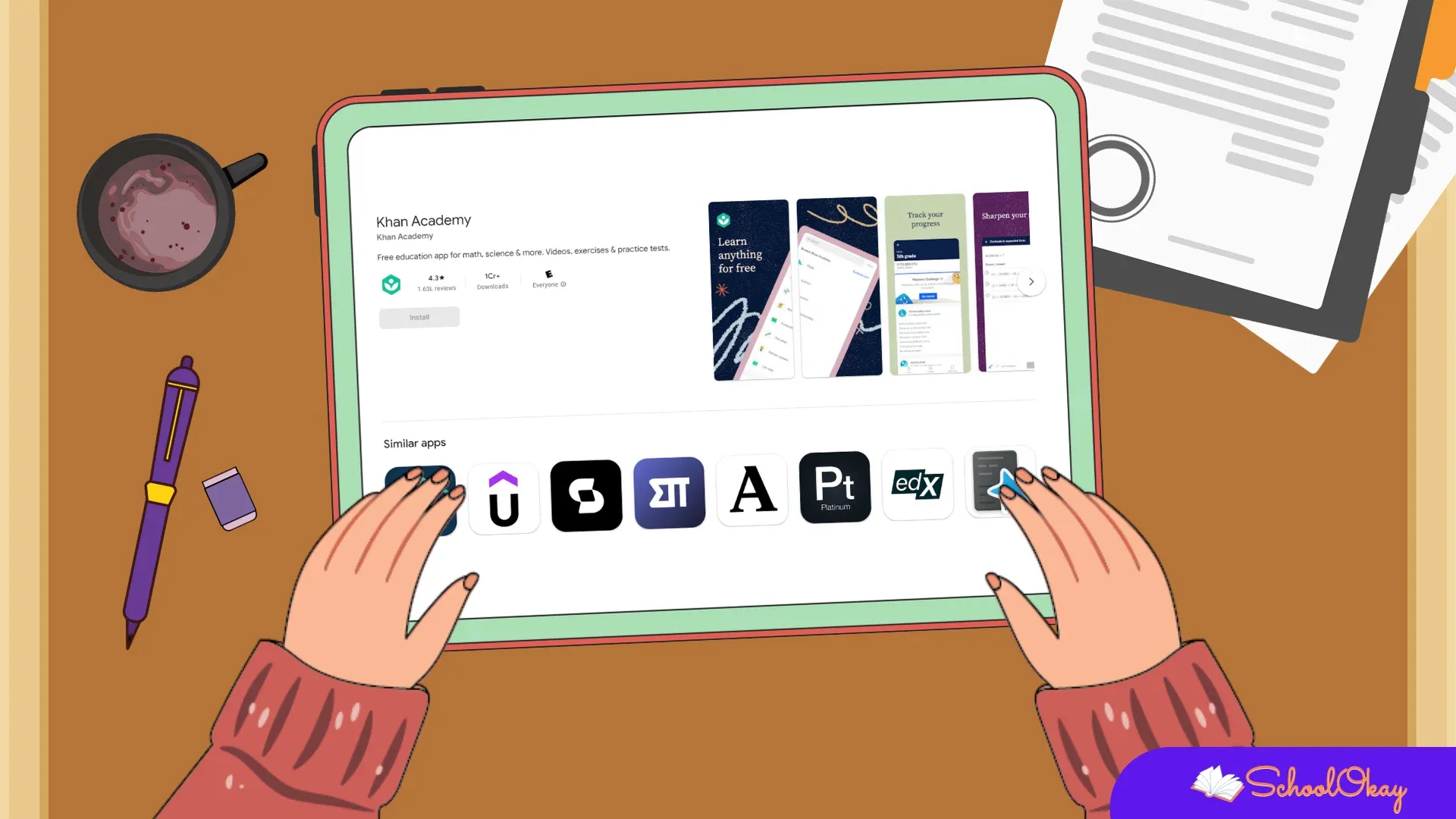 Khan Academy made my concepts clearer than a crystal when I used to study, and that's why, if it is possible and relevant to the topic, I include this app every time; built by Sal Khan, a revolution at the time it was created.
I hope this doesn't sound too biased, but this free organization not only offers mathematics, and I am glad even to say this, and so should you. It is a non-profit organisation serving the entire world of students.
This is an app, especially for mathematics, so let me praise that side of Sal Khan. He is an extraordinary teacher for it. He teaches concepts by giving unique analogies but very easy-to-understand and relatable ones.
From complex concepts to hard ones, he never backs off and has covered chapters from sets and relations to probability. If you want to learn the backstory of a concept, that is, why we need the concept at all, then this is the must-have app on your smartphone.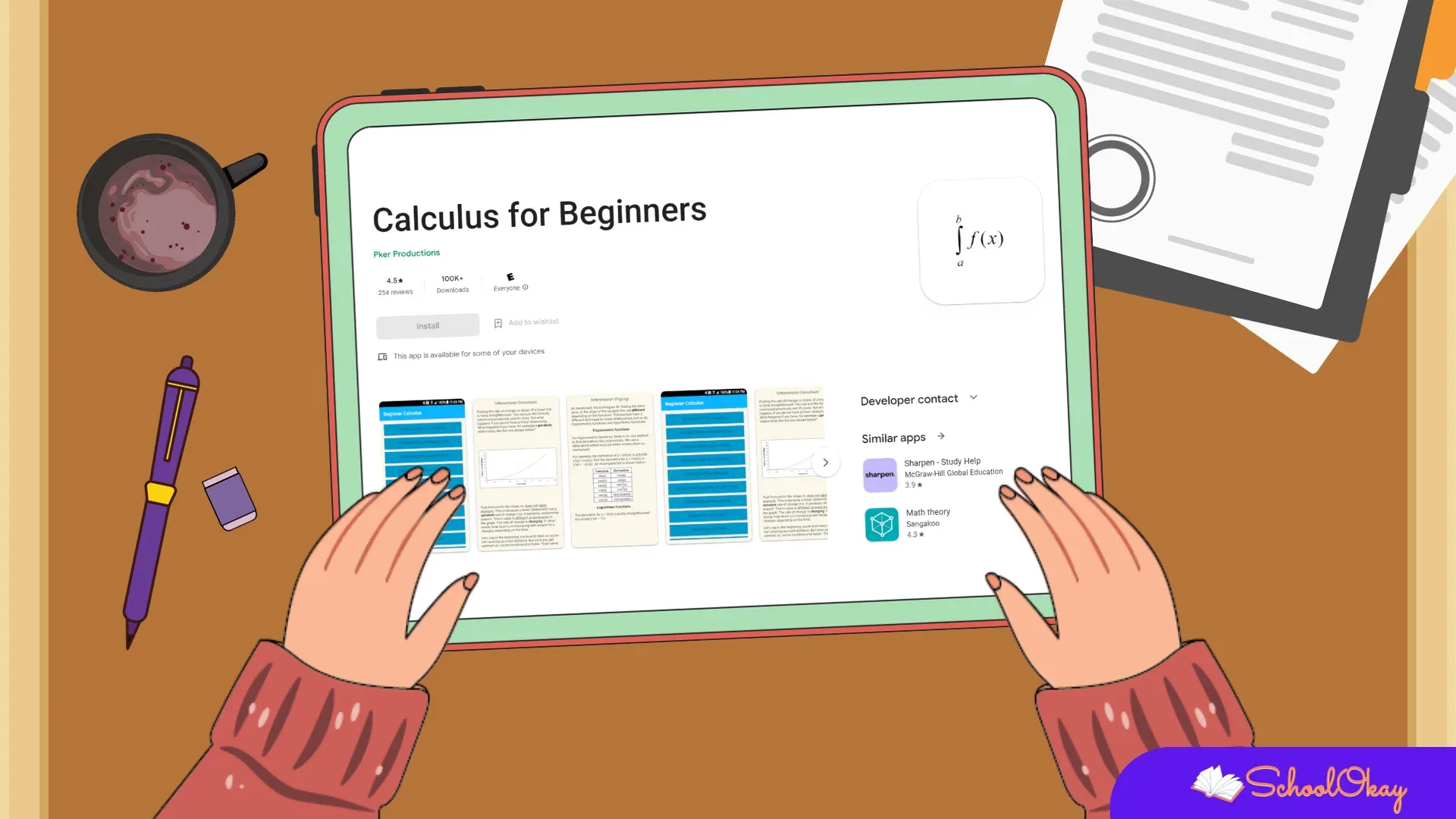 Calculus for Beginners app briefly explains chapters from Differentiation and Integration, thus covering topics like derivatives, polynomials, trigonometry/logarithms, complex functions, and definite and indefinite integration.
Introduction to Calculus Book is not for everyone but for those students who are afraid of calculus or get bored while reading the NCERT textbook. However, if you are preparing for exams, you might be aware of the strength of the NCERT Book.
It can help you score above 90 marks in mathematics if you follow it by heart and with discipline. Reading mathematics is tough and sounds weird, but it can help build concepts and help you remember them.
This app offers over 90 probability math puzzles in three different levels, from start to end. Even those who have studied probability at the college level will find it difficult to solve these questions.
If you are a math enthusiast other than simply learning mathematics for the exam, you will find this incomparably good. Many "classic problems" will be seen, accompanied by other similarly engaging puzzles.
You don't need to calculate either, as the app supports factorials and C(n, r) function. However, it would be better to approach this with a pen and paper.
💡
This app doesn't offer any relevant questions to the NCERT exam. Also, it contains questions that are beyond the class 12th syllabus, so unless you are preparing for exams other than 11th and 12th and even so, doing it under some guidance, try not to use the app.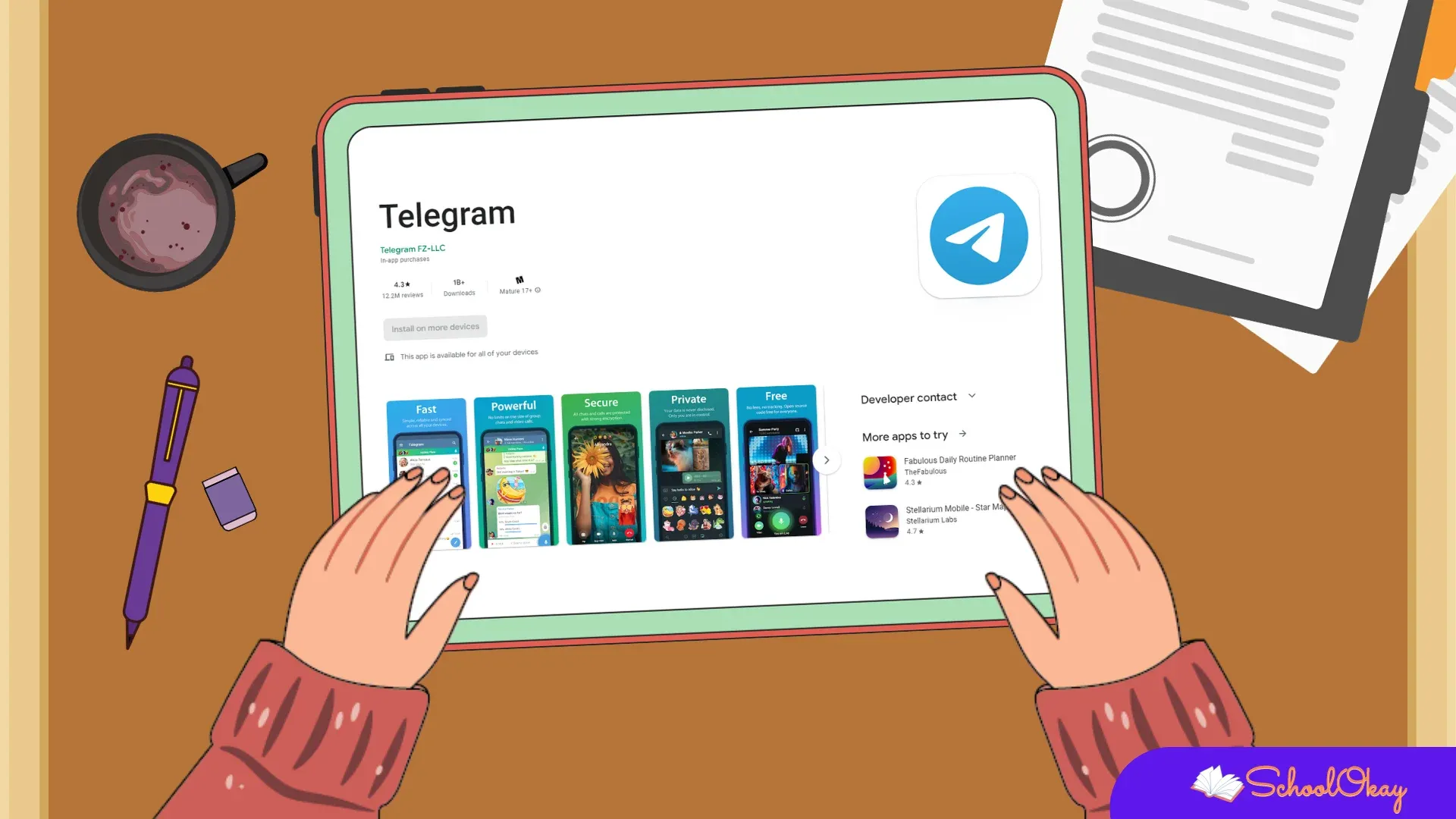 Telegram is a cloud-based messaging app that is way better than WhatsApp regarding privacy and security. Not only that, there are a lot of groups on the cloud that you can search for, which includes many valuable resources for you to study.
Notes from the best Kota teachers, Toppers, YouTubers, and much more by the student community. The only downside to this is that you have to search for them in the app, and sometimes, if you don't know the file's name properly or the channel, you won't get it.
💡
Telegram is a place that promotes piracy as well, so I highly recommend that you know that the notes aren't fake or illegally uploaded; don't use them.
It is a better alternative to WhatsApp, where you don't have storage limitations in apps like these. You don't have to check the file size every single time when uploading a file.  
Conclusion:
When you come to class 11th, you realise how practical the subject is, which is hard to understand mathematics, which most people dislike.
All these years, from the lower classes to high school, the majority of people hated this subject just because they were bad at it or weren't able to find a practical use for it. And when we finally realise the subject's importance, we run away from it.  
Mathematics in class 11 is hard compared to your previous classes on the subject, but trust me, if you follow a detailed process, that is, learning concepts through giving time to the subject and learning the basics.
Also read:
How to check board exam results.
How to check jee mains result.
How chatGPT is going to affect the future.
Share and subscribe to the blog by email.