If you are Jee/Neet aspirant, the one emotion that is most often observed either internally or externally is stress. Because of the vast syllabus and lack of preparation strategies. In this blog post, we will talk about the Top 10  Free JEE/NEET Preparation Apps/Websites, that can help you deal with your JEE and NEET preparation.
Many people during this time will tell you to discover your path, but every person who has ever cleared the competitive exam knows that the exam is not about creating or learning but following.
You need a mentor who will guide you personally, a teacher who will clear your doubts, teach you concepts, make you fall in love with the subject, and a book that will make you understand concepts and problems to grow.
All of the above is now possible through online learning and paid and free apps that are widely available for preparation, the person whose early acts decide his fate.
💡
The former keeps their focus, especially after online learning mode, but later everybody forgets. So it's better to focus and analyse yourself instead of criticising and blaming anyone.
Most apps here are underrated, focusing on making you specialise in the subjects rather than the whole exam journey, and many people forget about these wonders.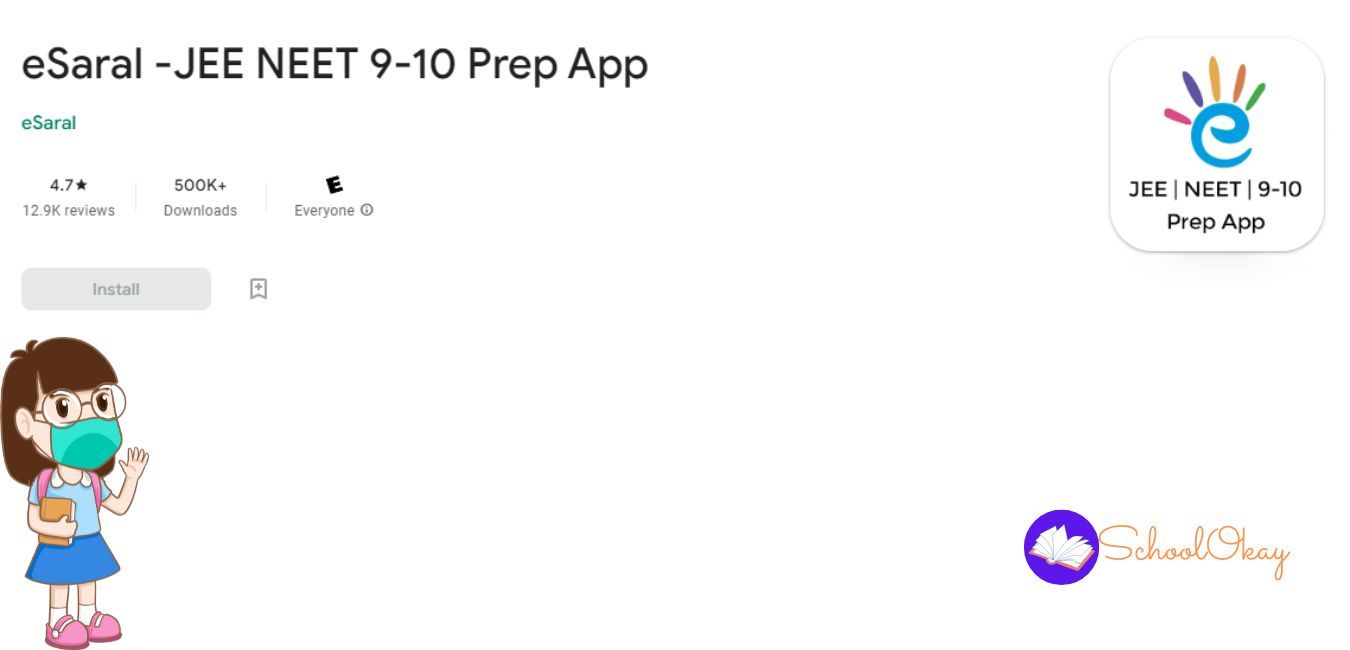 This App/Website makes things easy for a JEE and NEET Aspirant by providing video lessons, mind maps, conceptual videos and revision videos. This website is worth checking for every candidate.
The website content is worth checking with fewer or no ads at all. They have provided extensively prepared notes which are quite helpful.
The characteristic content is their mind maps which are beautiful and beneficial and help when solving questions.
The founders of this company are IITians which is not just an attractive tactic to make you watch and go through their content.
I have personally used eSaral for preparation, that's why I am adding this to the suggestion.
💡
Note: The only problem with the free material eSaral offers is that you need to have conceptual knowledge to a certain level before checking out their content.
In exams like these, revising any concept increases your probability of getting questions right in the exam; this is a crucial factor eSaral focuses on. Their free content is one of the best, if not the best, for revising concepts.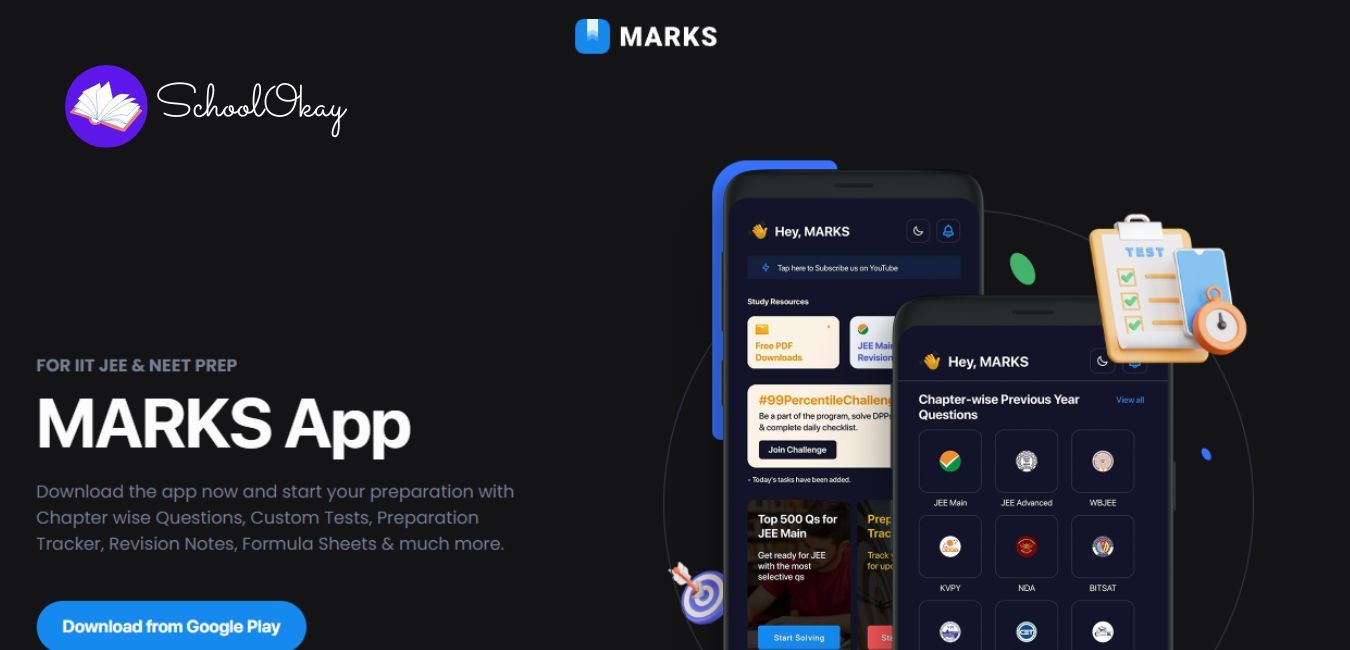 Name any exam in non-medical or medical field marks App has its section of previous year questions, also known as PYQ.
IIT JEE Main, IIT JEE Advanced, NEET, BITSAT, WBJEE, MHT CET, NDA, KVPY and many more exams for you to prepare for.
Providing this material seems like fulfilment; you get satisfied when solving a question in the last years of the exam.
This is a very underrated app because the primary branding of the App is Mathongo which makes clear that they provide Mathematics as a subject.
This app has everything you need for self-assessment, such as customised tests, PYQs, timer-related questions, NTA test papers, free notes and much more.
💡
Note: One problem that annoys many users is the bugs in some of its solutions.
This can be very time-consuming when you are engaged in solving questions on your own and sometimes spoils the mood as well.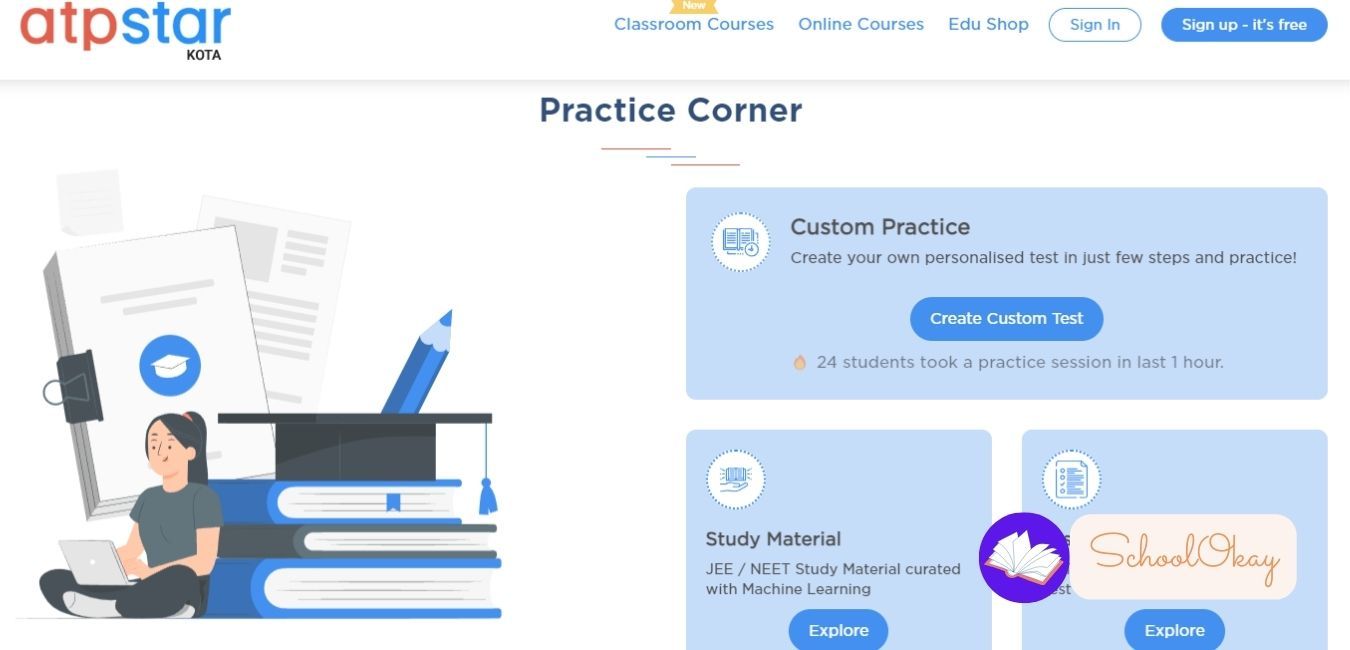 The way ATP star teaches concepts is mind-blowing. It was founded by Vineet Khatri, an IITian, one of the best Organic Chemistry teachers, and has also written a chemistry book.
The JEE Advanced, JEE Main and NEET one-shot lectures are very detailed and practical.
"atpStar Kota'  was the first one that came out with one-shot lectures that were very high quality.  
Mathematics and Physics are two subjects that are not so popular of atpstar Kota among students; they are more inclined toward chemistry.
They have ignored the courses offered by ATP Star in both of these fields, which is why they are probably one of the many underrated places for you to learn.
💡
Note: People think that one-shot lectures aren't worth it, but they are resourceful when you need revision of concepts when practising questions.
They have the best brief videos of organic chemistry of reaction mechanisms, name reactions, reagents, etc.
The level of depth ATP star offers for chemistry is next level.
Their website has everything from PDFs to brief video lectures. Vineet Khatri has provided his own Kota notes on his App for chemistry which is advantageous in the long run.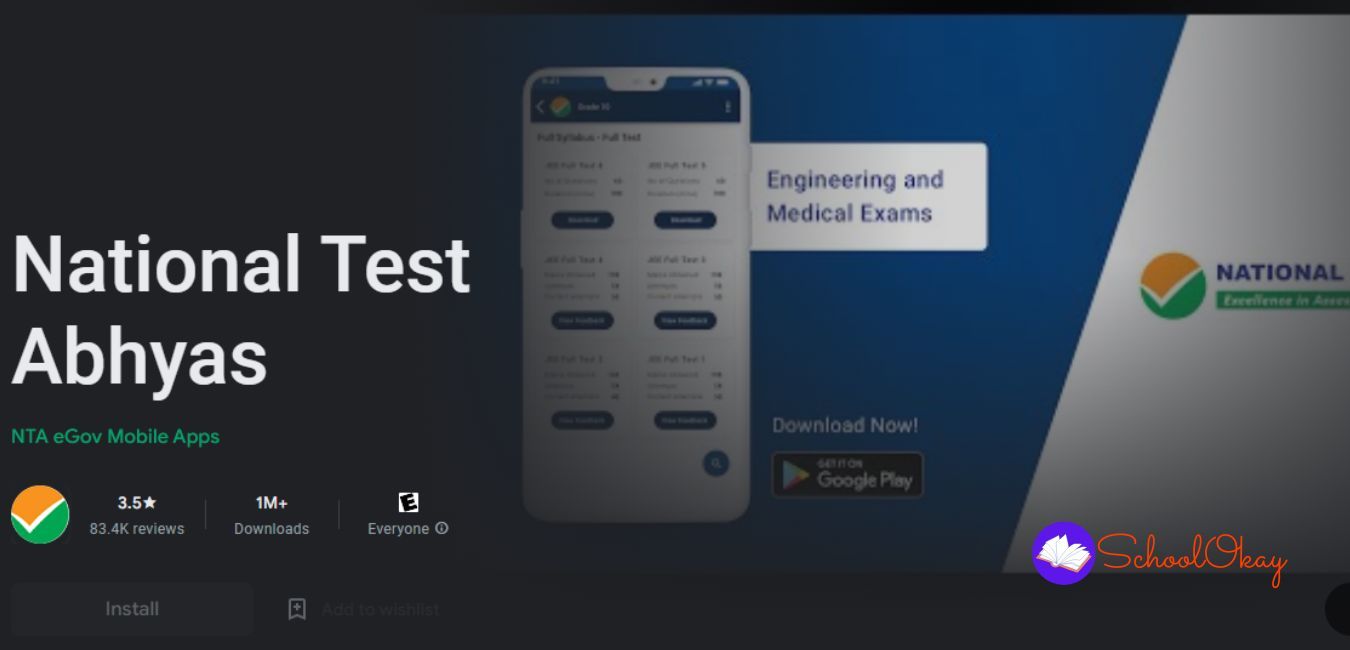 The official App of the National Testing Agency(NTA), which conducts both exams is the NTA Abhyas App.  
It is a saying that if you have adequately attempted and analysed enough papers from this App, there is an extreme probability that you will clear the exam.  
The difficulty of the NTA app papers is great that the actual papers.
Although not all, some papers are extremely difficult, making the App appropriate for the exam.
There is a mode for both Jee and Neet and many more exams that allows you to take tests on it.
This App is mainly for challenging yourself and getting familiarised with the software for the exam.  
The solutions on this application can be very complex, sometimes making the students puzzled for a long time.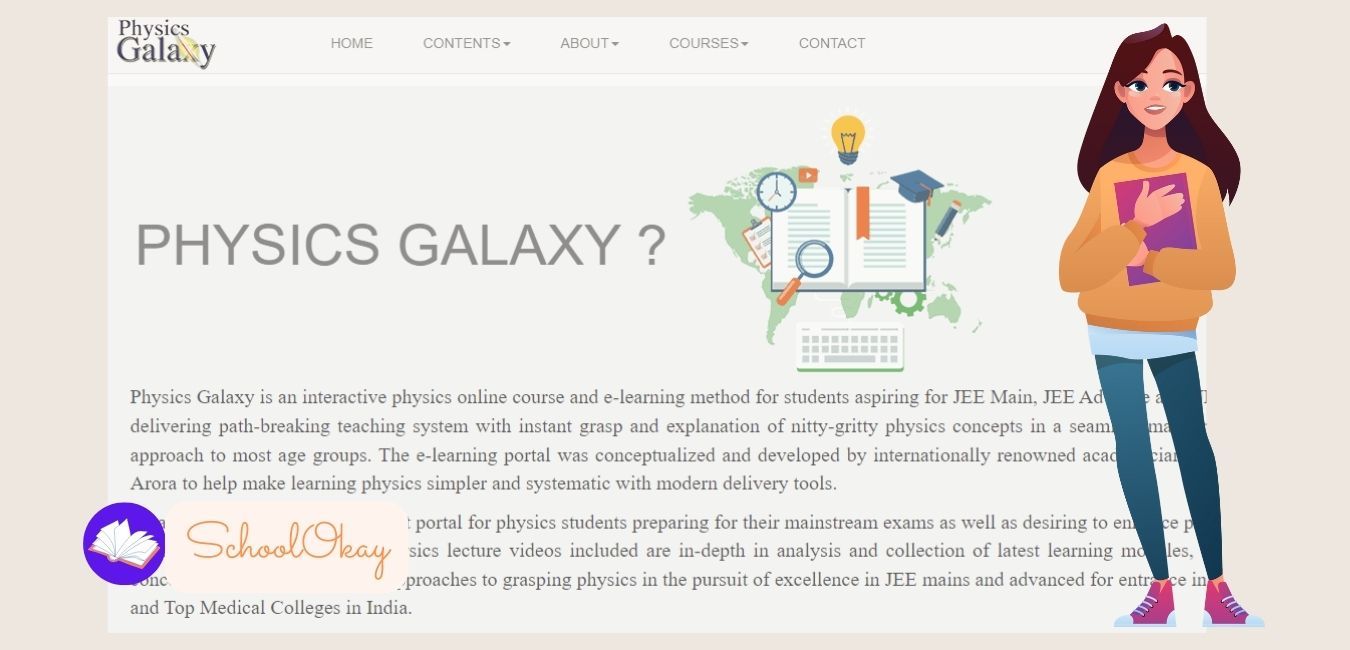 Yes, this is also a single subject app/website but remember the exam needs you to have expertise in all three subjects, not become partial to a single issue and give importance to all of them.
This is the reason why you should understand in-depth concepts. Ashish Arora has been a famous name for a very long time.  He has been an ex-heads of many prominent coaching institutes of FITJEE, Allen and currently working with the big online giant Unacademy.
He is the owner of a free online platform that he has established known as 'Physics Galaxy', which is famous for the highly detailed video lectures and animation board cleaner POGI.
This person is one of India's best physics teachers, although some people can find his videos intimidating due to the excessive use of English in the videos, a little effort can make you fall in love with physics with him.
The site has done many wonders, including making a revision checklist for physics for classes 11th and 12th and having highly organised and advanced lectures.
It has provided many illustrative or specialised lectures for the exam.
It has a particular course with every concept till Jee advanced, which is the most extreme you can go for physics syllabus in both the exams.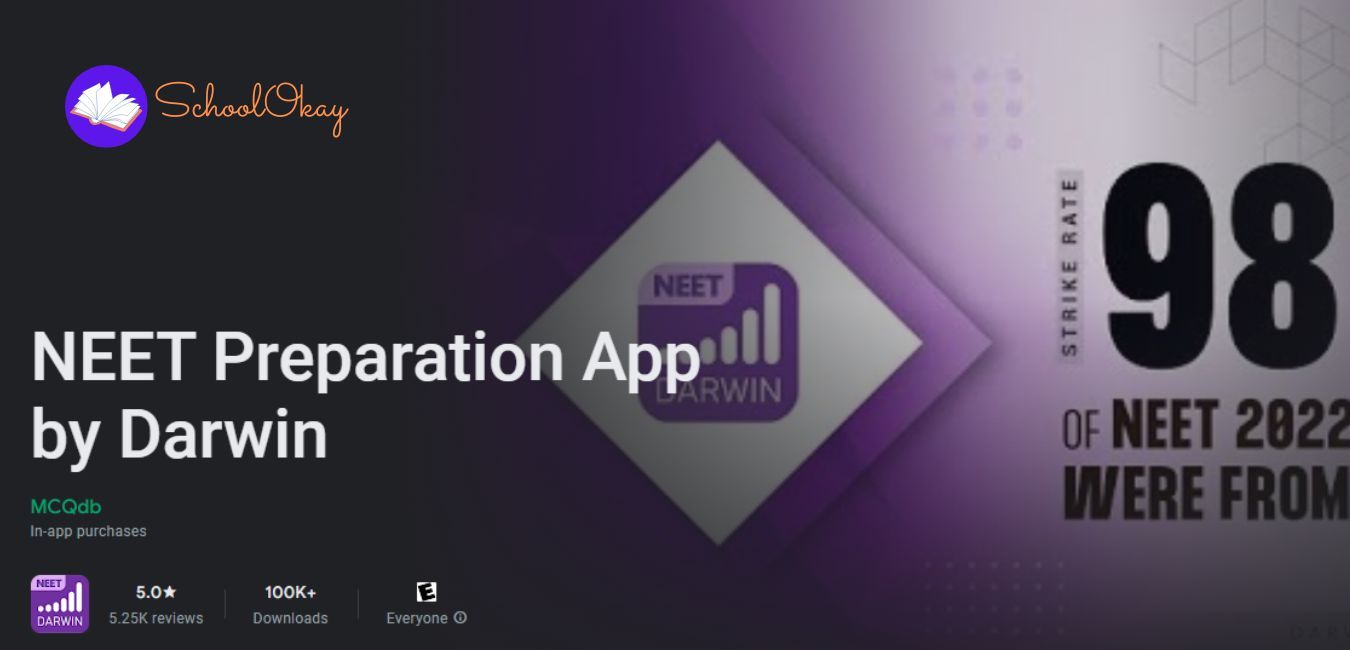 Darwin app exclusively for NEET exams by MCQdb, having thousands of questions for you to practice.
One of the best apps provides a way for you to practice relentlessly. By providing accurate representations and data, Darwin helps you understand your strengths and weaknesses.
It enables you to maintain a constant loop of questions, feedback and improvement.
Revising your mistakes is an efficient way to not repeat any previous mistakes.
💡
Note: The only problem with the App is that you have to pay for some of the premium services of the Darwin app.
You should give it a try and find out by yourself.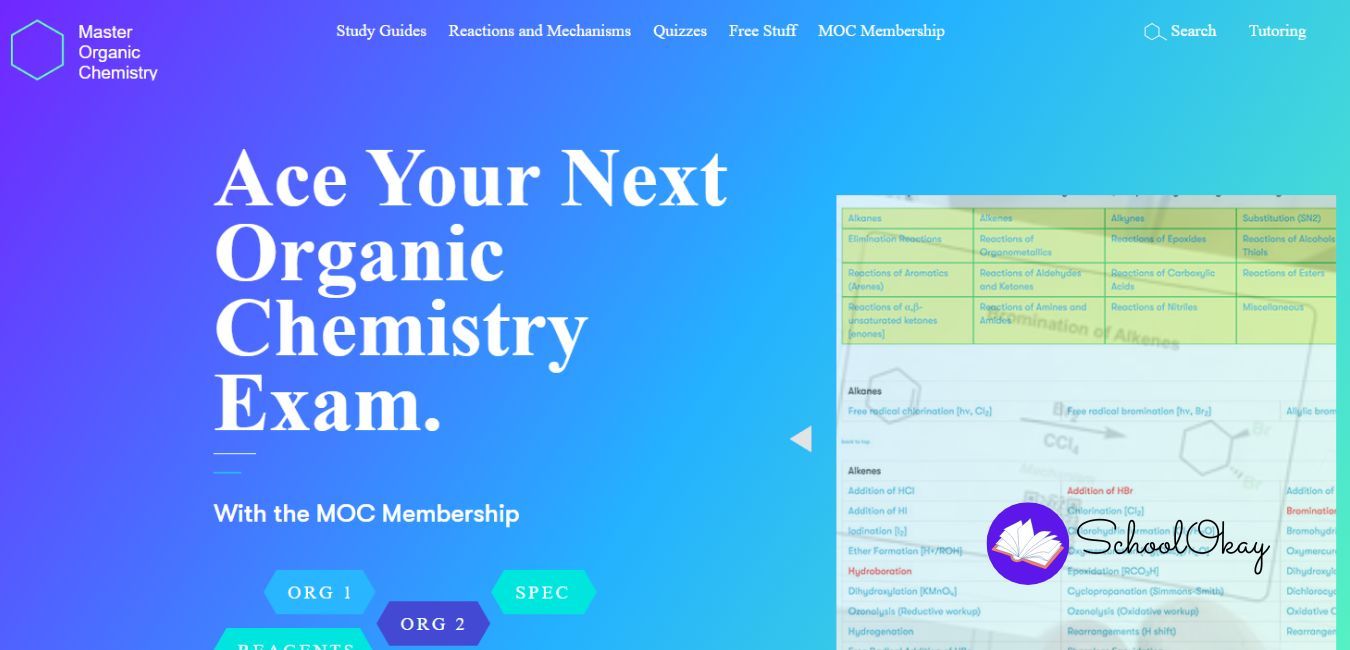 The most fearful subject in chemistry is Organic chemistry. Reaction mechanisms and NCERT is the base for it, yet people tend to ignore them mainly because they don't know where to look sometimes. It's even hard to get proper help from reference books too.
This website is the best for providing you with notes on reagents, reactions and mechanisms.
Colourful representations help us memorising faster for our brain.
The paid section of this website is not helpful for students of entrance exams; this syllabus is for higher studies.
The founder of this site, James Ashenhurst, PhD in organic synthesis, is thus well qualified for teaching organic chemistry.
Basic introductory organic chemistry is the one we learn in JEE and NEET curriculum; although it is hard to understand, it is the truth.
This is why going for the paid course is not worth it; besides all, it is costly.
We are very well aware of the fact that we have included a lot of question bank resources in this article which can be very confusing, which is why we have included every site's speciality, which tells you which part you should definitely study from the site.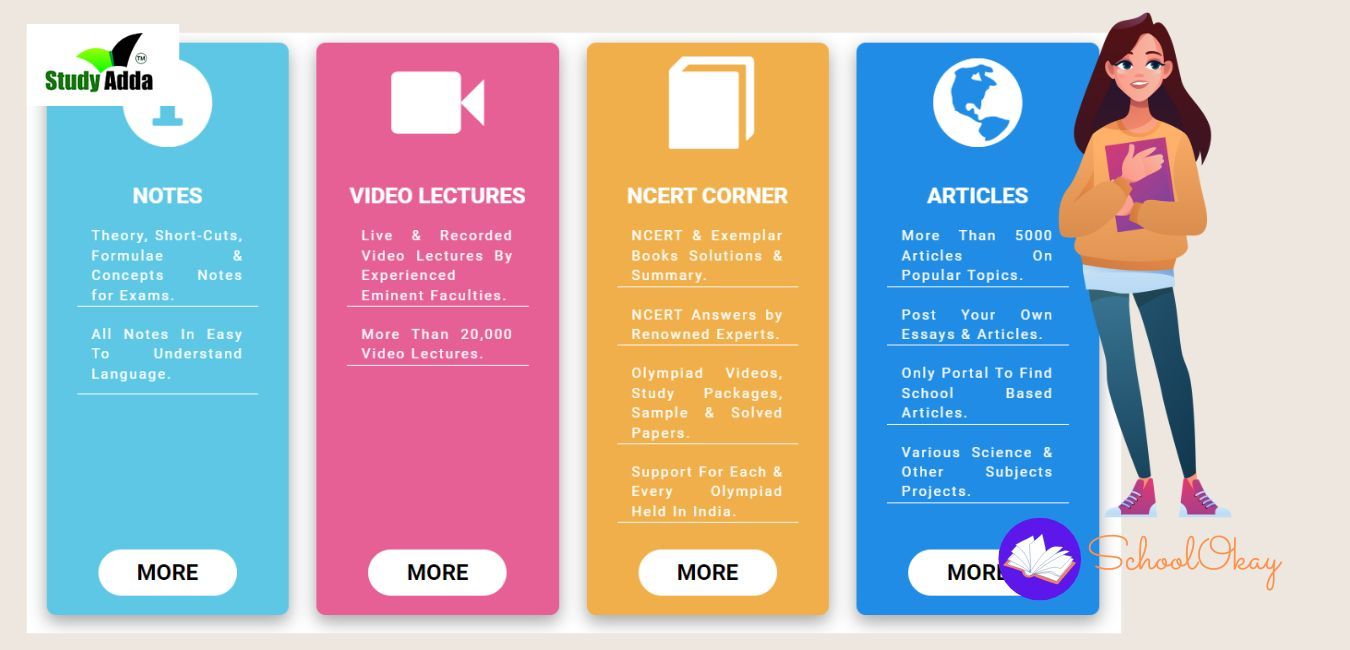 This is the website you should visit if you have no idea how to attempt questions, never been introduced to the fundamental questions for JEE or NEET.
The difficulty level for these questions is pretty easy compared to more complex questions in both exams.
A starting point like this can help you identify if you have any prior knowledge of the topic or not.
It is quite a helpful site for beginners or students starting from scratch.
This app is good if you want to improve your question-solving speed and increase the number of questions you solve daily.
Note: Study Adda has paid courses which is a problem and shouldn't be purchased if you want a bundle course for any of the exams.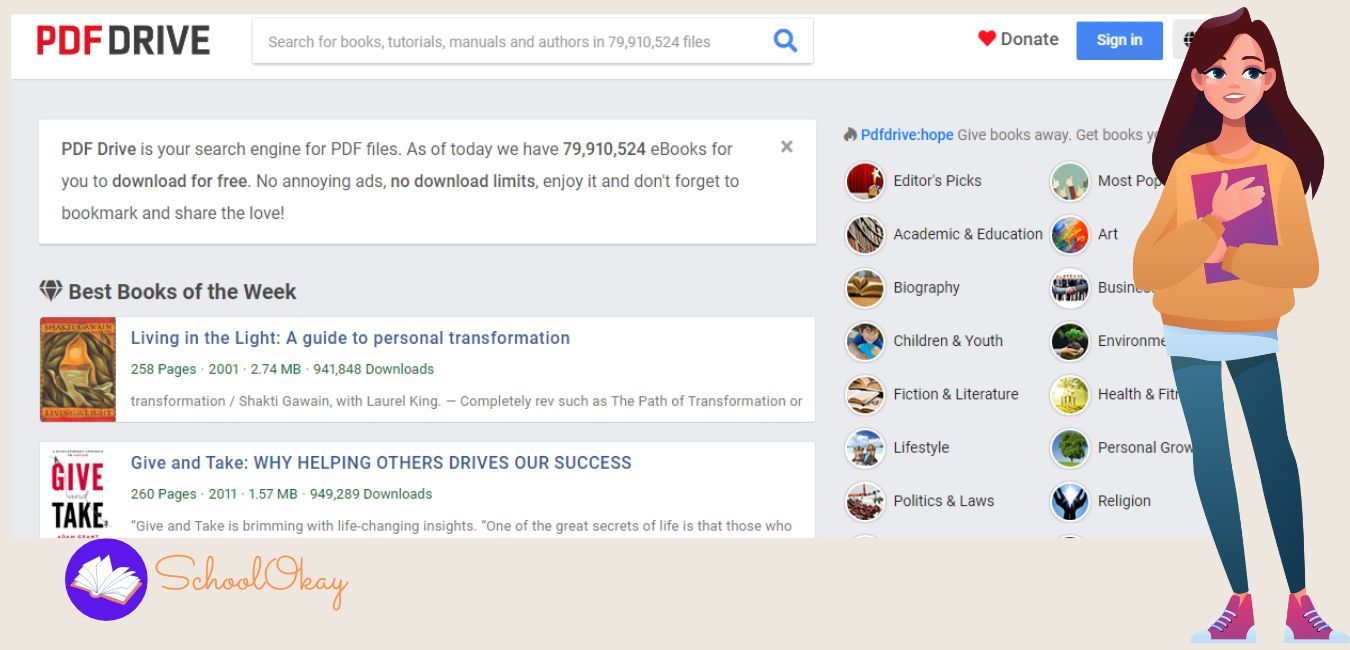 You need a fresh mind when you are preparing for the exam. Many people rely on series or games when they are not actively preparing; that is, taking a break.
This is the time when your brain needs a recharge; a PDF drive can help you do this.
It has over 81,121,976 eBooks to download for free, which include novels, non-fiction, fiction, biographies, textbooks and many more.
You can get syllabus-related books here, but remember, when taking a break, try to read something opposite to your exam on a PDF drive.
Developing a reading habit can make your reading speed very high, which in turn helps you give more input in the exam.
You should try reading non-fiction books as there is a quote which says, " Wise men learn from their mistakes, wiser men learn from other's mistakes. "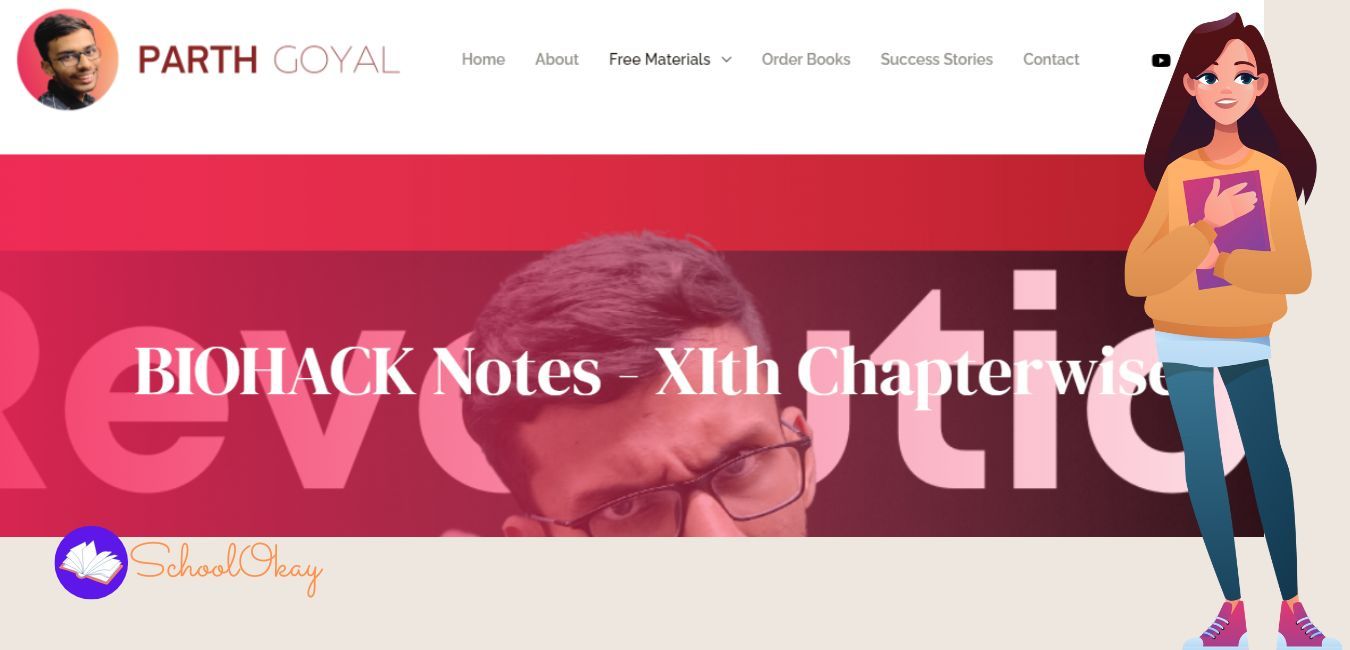 Another specialised teacher who is an excellent help to all the biology students. The site Parth Goyal,  who has Cleared NEET & JEE with Exceptional Ranks of AIR 223 (in NEET) & AIR 5364 (in JEE ADV.), offers free materials for class 11th biohacks which you can use for a year.
This may not be entirely free, but there is a catch here as Parth Goyal has a YouTube channel with a lot of great content about not just NEET but some pretty great interesting topics around MBBS.
The students highly praise the books of Parth Goyal for providing them with facts and questions from the mostly avoided areas of the NCERT.
He has books named 'Chemhack' for Chemistry and 'Biohack' for Biology for classes XIth and XIIth.  
Biology and Chemistry are two highly fact-based subjects, and the book helps a lot for daily revisions, which is an important activity you should be doing.
Conclusion
The apps/ websites in this article have all free resources and material 90%. Also, the paid section we have reviewed and the site offers are excellent, authentic, and help strengthen your preparation.
💡
Also, all the app reviews we post are genuine without any paid promotions. Every app/website in this article offers unique resources, they may sound similar, but they are best in their own ways.
Also read:
How to stay focused on studies.
NEET exam preparation tips and tricks.
Share and subscribe to the blog by email.